HPU to Host 50th Annual Community Prayer Breakfast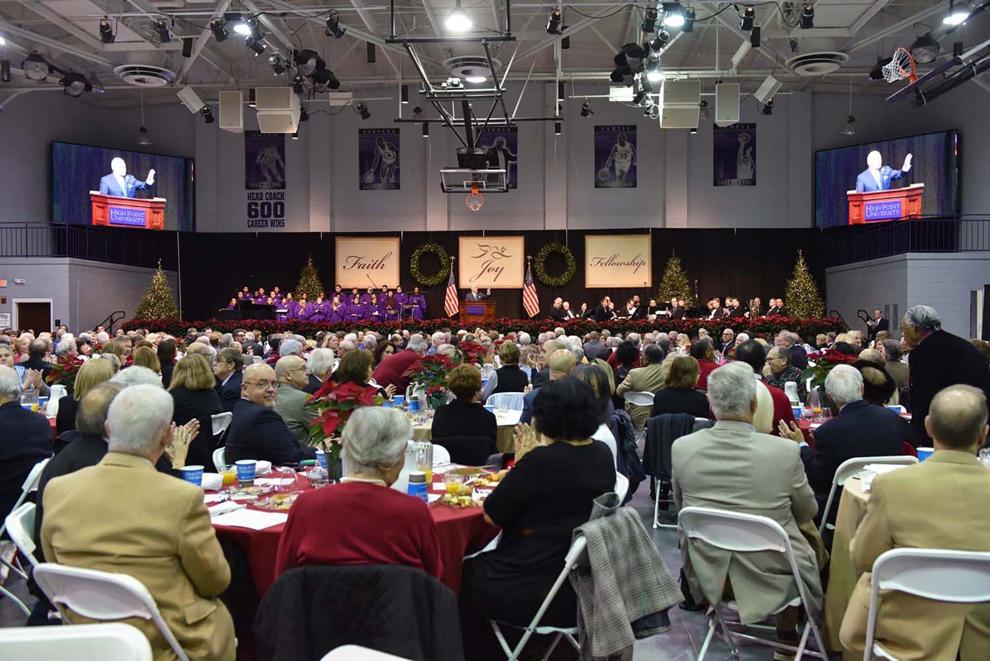 HIGH POINT, N.C., Nov. 30, 2021 – High Point University invites the community to join in the Christmas spirit at the 50th Annual Community Prayer Breakfast. This year, the event will be held at 8 a.m. on Friday, Dec. 10, in the new Nido and Mariana Qubein Arena and Conference Center. This event is free and open to the public.
To register for the event, visit www.highpoint.edu/christmas or call the Campus Concierge at 336-841-4636.
The Community Prayer Breakfast is one of HPU's timeless Christmas traditions. The event includes complimentary food, an inspiring message from featured speaker Bishop Gregory Palmer and special music provided by the High Point University Chapel Choir.
Bishop Gregory Palmer is the episcopal leader of the Ohio West Area of the United Methodist Church, where he has served since 2012. Bishop Palmer grew up in the church in the Philadelphia area. His father was a retired United Methodist pastor and his mother a schoolteacher. Palmer earned his undergraduate degree from George Washington University and his Master of Divinity from Duke University Divinity School. His pastoral career includes student pastorates in North Carolina and post-seminary appointments in East Ohio Conference. He has been awarded honorary degrees from Baldwin-Wallace College, Iowa Wesleyan College, Simpson College, Hood Theological Seminary, Garrett-Evangelical Theological Seminary and United Theological Seminary.
Event parking and shuttle service will be available in the new parking lot located at 1315 N. University Parkway. The entrance to the parking lot is accessible via the entrance on University Parkway.
HPU's Community Prayer Breakfast is supported by Digger Enterprises, Fence Builders, Inc., Johnson's Modern Electric, Smith & Jennings, Inc. and the Haggai Prayer Breakfast Fund.