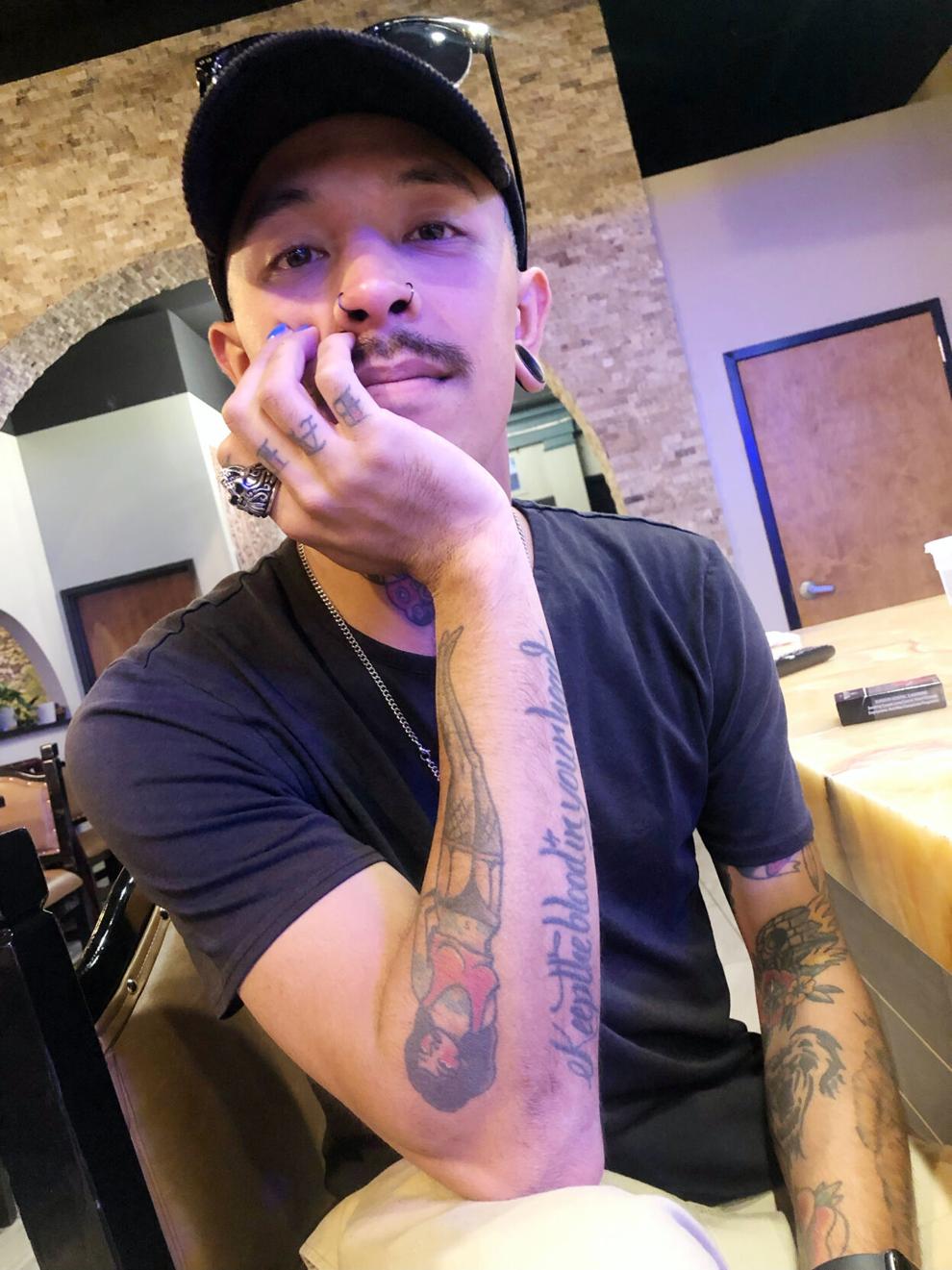 Bartender:
Christian Montiel
Bar:
Hel's/Dram & Draught
Age:
29
Where are you from?
Lived in Denver until I turned 29 and then moved to Winston in August of 2022.
How long have you been bartending?
About 10 years now. I've been in the service industry since I was 18 and started learning how to bartend when I was 20 and then finally moved up when I turned 21. 
How did you become a bartender?
I worked at a bowling alley sports bar as a food runner for a year and eventually moved up to serving. After a year of serving I started to train to be a bartender!
What do you enjoy about bartending?
Everyday of work is something new and I don't get caught in the monotonous day-to-day routine. No disrespect to people that work that way, though! I just like being on my feet and meeting new people and coming up with new fun drinks to make!
What's your favorite drink to make?
A simple beer and a shot is always appreciated especially when it's crazy busy, but that's not fun. I really enjoy making the classics; Manhattan's, Old Fashions, Sazeracs...but I always enjoy when someone throws me a "make me something fruity" and I get to be creative with it.
What's your favorite drink to drink?
If it's just a casual night out, I lean towards a cheap beer in a can and some good bourbon. But if I'm feeling a bit classier and the bar has the right ingredients, I like a good Sazerac. 
What would you recommend as an after-dinner drink?
Espresso martini's seem to be the new thing and they're really tasty. I'm working on a dirty chai martini right now, so I'd recommend that! Or just a nice bourbon neat! 
What's the craziest thing you've seen while bartending?
After nine years of bartending I've seen some pretty crazy stuff. Some funny, some scary, some very confusing. My favorite regular occurrence, though, was a man named Maris who is a local legend in the Colorado metal scene. He's an undead gay zombie with a big pink mohawk and never breaks character. He used to come in to the bar I worked at quite often and was always covered in fake blood and got looks from everyone there. I still don't know if I've ever even met him out of character, I wouldn't be able to recognize him.
What's the best tip you've ever gotten?
It wasn't a single "tip," but when I was working at the bowling alley, there was some charity fundraiser happening and they were selling raffle tickets. I bought like $20 worth of tickets and actually ended up winning. I think it was like $250 or something but I told the charity to keep it and put it towards their foundation. All the people attending saw and ended up tipping me like $400. I have seen a couple of friends and coworkers get anywhere from $600 to $5,000 though. One day I'll be that friend!