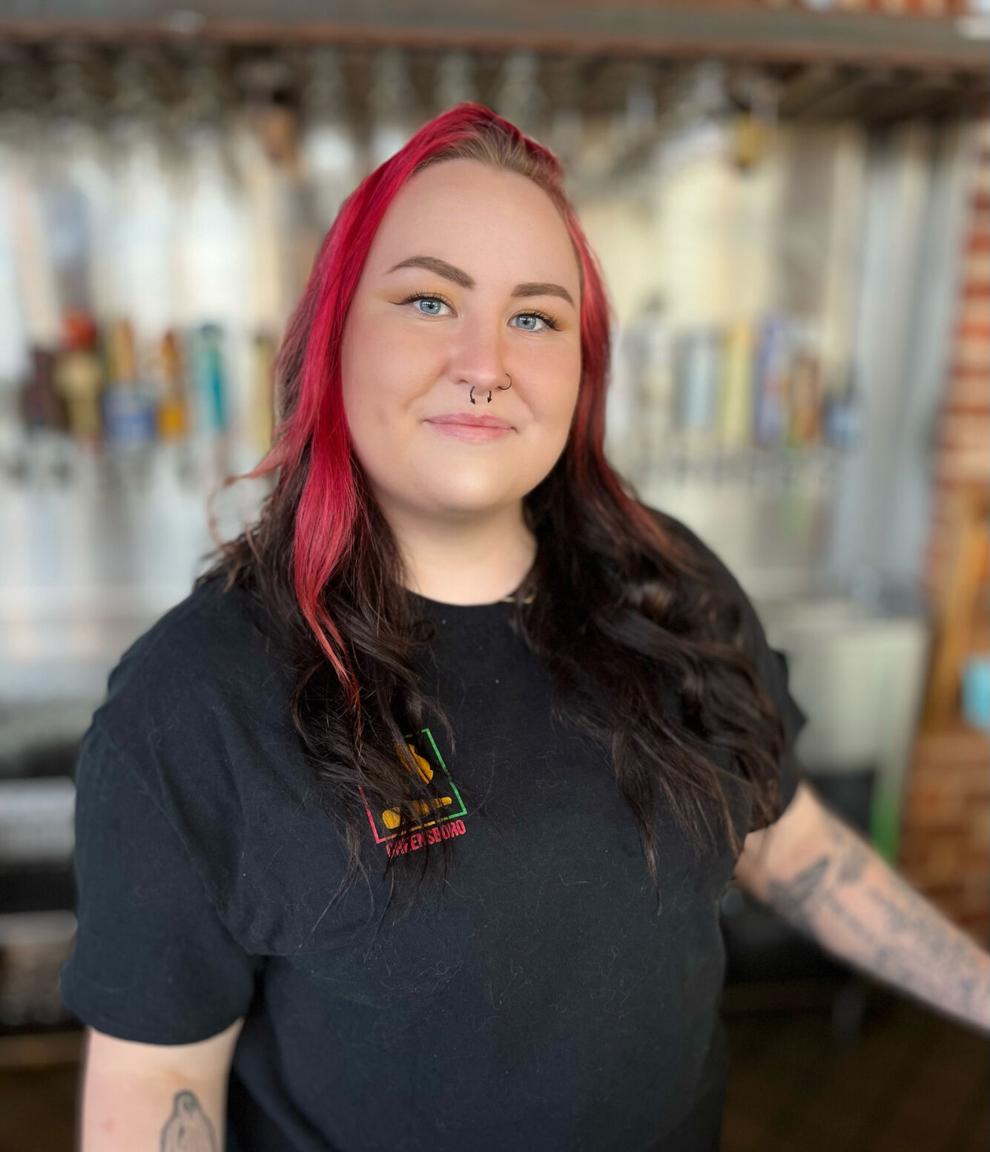 Bartender:
Bri Boggs
Bar:
World of Beer
Age:
23
Where are you from?
Born and raised in Charleston, WV.
How long have you been bartending?
Since the day I turned 21, so almost 3 years.
How did you become a bartender?
In 2020, right at the beginning of Covid, we were operating to-go food only, which as  you can imagine, for a bar, wasn't too busy. There was plenty of time to pick up a new hobby so I pestered my coworkers Brandy and Ricky until they'd teach me what I needed to know. I barbacked for a few weeks until I was legally old enough to pour liquor myself.
What do you enjoy about bartending?
I love the constant changing of it. You never know what the next guest is going to bring! At any moment you can be improving someone's day, gaining a new regular, or helping someone learn more about what they like to drink. It's never boring. 
What's your favorite drink to make?
I love making Moscow Mules, including all the variations of a Mule. Kentucky, Irish, Tropical Mules, are always a hit. 
What's your favorite drink to drink?
For a cocktail, it's definitely a Margarita. For beers, it'd definitely be a sour. My go to is Wise Man's Tropical Shirts. A new favorite is Mythic Brewing's Who Loves Orange Soda? 
What would you recommend as an after-dinner drink?
We always have delicious stouts and porters on draft that are perfect for dessert! Right now I'd say either Deep River's 4042 Chocolate Stout or Duclaw Sweet Baby Jesus! 
What's the craziest thing you've seen while bartending?
There's been plenty interesting sights to see during some wild parties here. A more wholesome answer would be right when I first started bartending on a Friday night. About halfway through our live music set, someone got down on one knee and proposed!! She said yes! I wish I caught more of the story behind why World of Beer was such a special place to them, but regardless champagne was flowing through the entire tavern. 
What's the best tip you've ever gotten?
I had a couple come in and leave $100 on a $30 check and came back a few days later and did it again. I haven't seen them since!