High Point Discovered Hosts College Night At Stock+Grain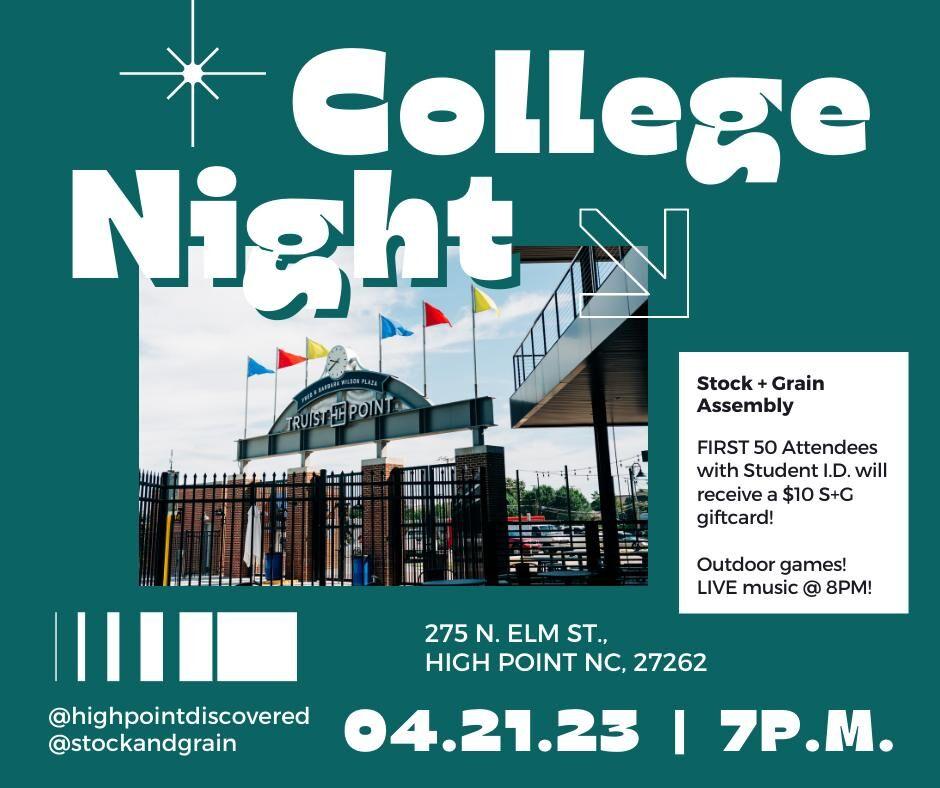 HIGH POINT, N.C. (April 6, 2023) – High Point Discovered will be hosting College Night in collaboration with Stock+Grain Assembly Food Hall Fri., April 21, at 7 p.m. All Triad-area college and university students are encouraged to attend to discover what High Point's food hall has to offer. The first 50 attendees to sign into the event with a valid student I.D. will receive a $10 gift card to spend at Stock+Grain.
Students are encouraged to wear their college or university merchandise to represent their college. Live music will presented by Ziggy's at the Stock+Grain stage. The band playing will be Pure Fiyah Reggae Band. Outdoor games, as well as the Roseaux Interactive Art Installation hosted by Visit High Point, will be available on the patio. To learn more, please visit https://highpointdiscovered.co/3GlKZ6J.
###
High Point Discovered is a 501(c)3 non-profit that exists to communicate the stories of High Point, N.C. to connect our community members and catalyze economic growth through dynamic visual and written storytelling across print and digital media. For more information on High Point Discovered, visit www.highpointdiscovered.org.