Get Ready to Experience Art In The Park: A Creative Wonderland of Talent, Food, and Live Entertainment!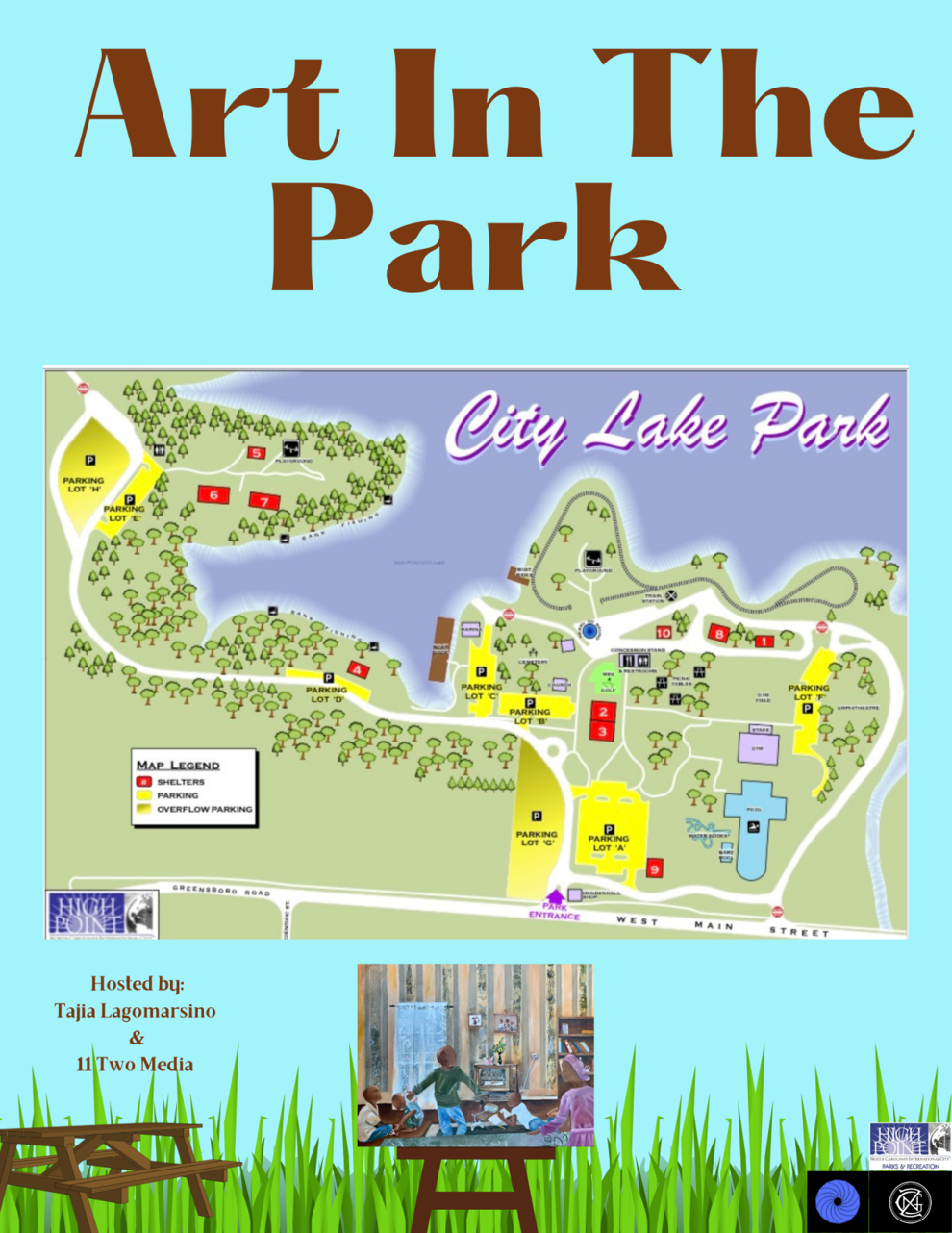 Tajia Lagomarsino is excited to announce "Art In The Park," an upcoming event scheduled for May 6, 2023, at High Point City Lake Park from 4:00 pm-7:00 pm.
Artists, Vendors, and Performers Wanted!
Art In The Park promises an unforgettable experience for all attendees, featuring a vibrant mix of talented artist vendors like Gezzani and Kris Saintsing, delectable food vendors like Kunles Cuisine and Sweet Turkey BBQ, and live music by DJ Heat.
Whether you're an artist looking to showcase your work, a vendor interested in selling your unique products, or simply someone wanting a good time, this event is for you.
High Point City Lake Park: The Perfect Backdrop for a Day of Art and Entertainment
The event will occur at shelters #2 & #3, taking part in the park's opening day for seasonal amusements.
High Point City Lake Park is a picturesque location that boasts scenic views of the lake and lush greenery, providing the ideal backdrop for a day filled with art and entertainment.
A Family-Friendly Affair: Open to All Ages!
This event is open to people of all ages and promises to be a family-friendly affair. So, why not mark your calendar and invite your friends and family to join you for a fantastic evening at High Point City Lake Park?
Book Your Tickets
Tickets are available now at https://www.eventbrite.com/e/art-in-the-park-tickets-576387960907.
Don't Miss Out on This Incredible Opportunity!
Art In The Park is more than just an event; it's an opportunity for artists to showcase their unique talent, connect with other artists, and engage with a community that shares a passion for the arts.
It's also an opportunity for vendors to reach a wider audience and for attendees to discover new and exciting products and experiences.
There's still time to sign up and become a part of this unforgettable experience! All thanks to Tajia's sponsor "Gezzani" by George Hall, the first 5 art vendors to see this article can use the code ARTINTHEPARK to receive a free vending table opportunity.
Links for sign up;
" Art In The Park Vendors " at: https://form.jotform.com/230654825350151
"Art In The Park Performers " at: https://form.jotform.com/230656901137050