When Kerwyn "KB" Matthew opened House Divided Bottles and Taps it was just because he loved craft beer. 
"I'm a big craft beer guy."
Fast forward a few years and you could say that his passion for brews and buckets, combined with his business skills, has paid off. 
The name came about naturally as the Matthew household is truly a house divided when it comes to sports. He said that when he and his wife Jennifer were thinking of names, she suggested "House Divided." Matthew said he checked the Secretary of State's website and was surprised to see it was unclaimed. From there, he created the limited liability corporation. In August, he celebrated his sixth year in business.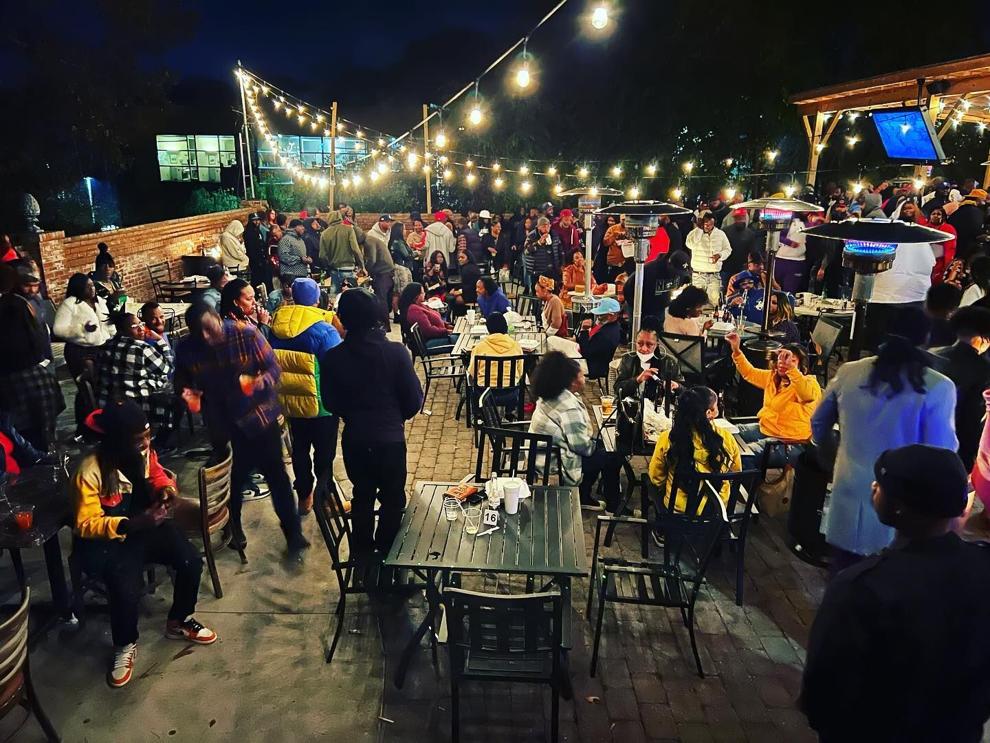 "I'm a Carolina fan and my wife is a Duke fan. I'm a New York Giants fan and she's a Washington Commanders fan. It's just a total house divided." 
The business started at 5545 W. Market Street, in the Guilford Station Shopping Center, selling craft beer and wines. 
"I've always been into craft beers. At the first spot, I didn't have any food. It was just kind of a craft beer and wine shop where you could either come chill and drink a beer, or pick up your beer." 
For Matthew, it's a business that he and his closest friends have talked about doing for more than a decade. 
"My boys and I have talked about opening our own bar for the last 15 years. We were always going to other places and drinking but out of all of my boys, I was the one to do it. Six years ago I took that leap," he said. "I took that chance and I'm where I'm at now. I can't say I would complain but of course, I can't say that it was always easy. It started off great in the beginning, followed by a few bumps in the road in the middle and then COVID hit. But once I got through COVID everything was on the up and up after that."
Within the last year, Matthew has moved to 616 Dolly Madison Road and business has boomed. Matthew said that the additional space, and adding food and liquor to his menu have helped.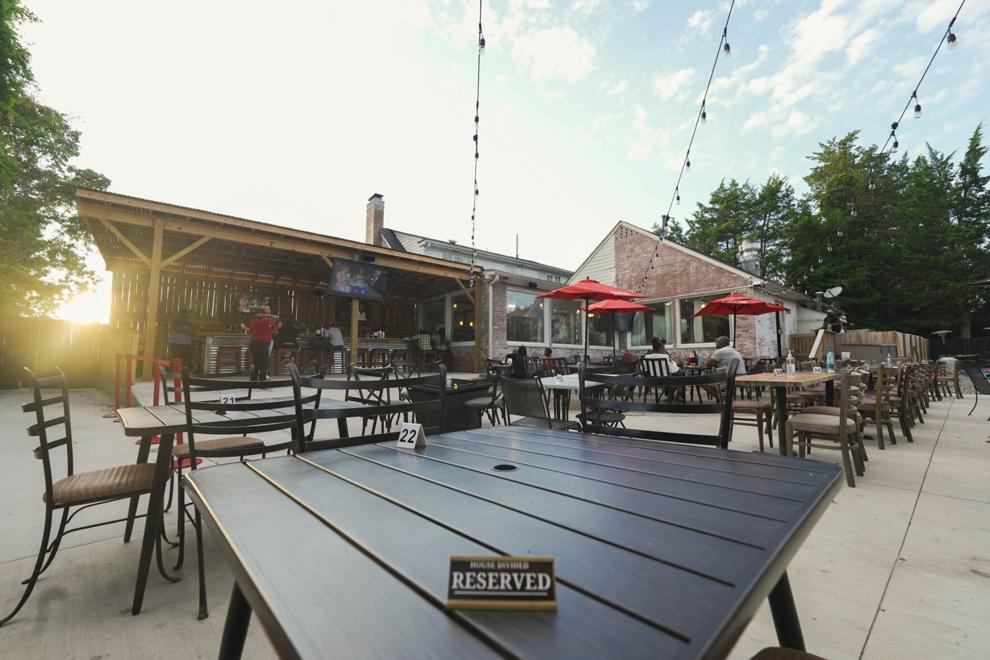 "That definitely had something to do with our success. This space is about three times the size of my first location," he said. "When it comes to the food, my cook is actually from Greensboro and has his own following."
The cook he is speaking of is Ronnie Miller better known as Snacks the Collard Green King. Snacks has been cooking in various restaurants, clubs and hosting pop-ups in the Triad for years. 
"I had my followers and he had his followers from all of the places he'd cooked. It was definitely a good combination."  
A good combination, indeed. Williams said that he continues to see his business grow every day. 
"Even after being open six years, we are still gaining new customers every day. Everybody wants to host their birthday parties here, we're hosting different events here and have things going on. It's really going well right now. I can't complain. It is keeping me pretty busy. Every day, seven days a week."
While he wanted to be successful, he never thought he would be this big. 
"Everyone that opens a business wants to be successful but this definitely wowed me and went behind my expectation. Especially once we got into this building. And we're still growing."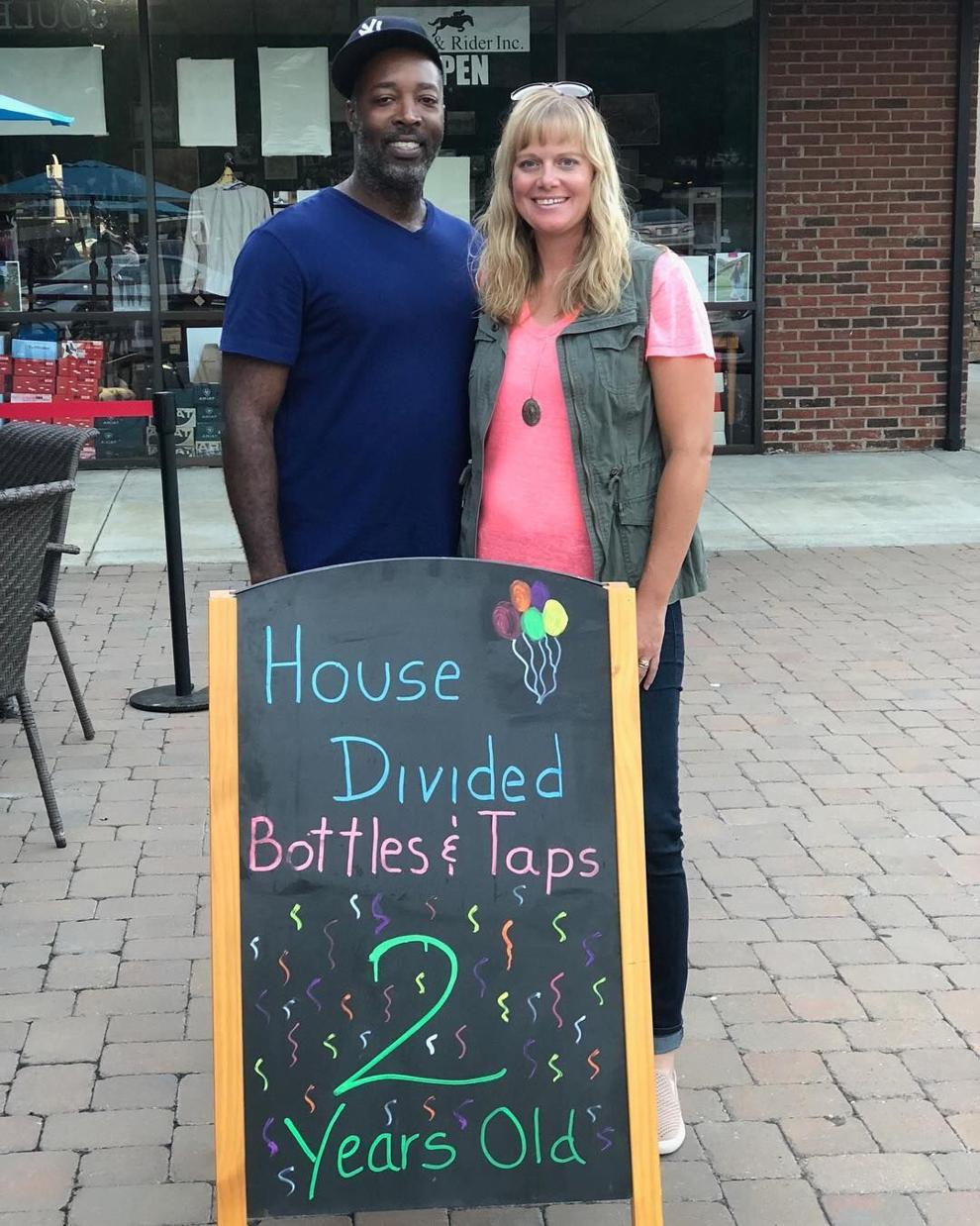 While the business name may be based on a series of disagreements, Matthew said that is where it ends when it comes to him and his wife. The couple met at Greensboro College where they both played college basketball. Matthew, who admits that his wife, Jennifer, is a better shooter than he is, said that next year the couple will be celebrating 20 years. 
"That's really the only time we have a disagreement, is when it comes to sports. Everything is fantastic at home." 
He says that everything stays friendly within the house of rivalries. 
"What is fantastic about this space is the atmosphere. As a sports bar, it doesn't have a sports bar feel. It feels more like you've walked into a resort. When you walk through the door you feel comfortable and it's laid back," Matthew explained. "You actually feel like socializing. It's a sociable, cool, laid-back atmosphere that just so happens to have some good food and alcohol." 
Matthew wants to open a House Divided Bottles and Taps in every state across the nation. 
"We want to branch off and put a House Divided pretty much in every state. In North Carolina, you have Duke/Carolina rivalry but in Florida, it's a different rivalry; in Atlanta, it's a different rivalry, and so on. Everybody has their House Divided rivalry wherever they live. That's one of the reasons we didn't decorate heavily. When it comes to sports you will have rivalries where ever you go."  
Chanel Davis is the current editor of YES! Weekly and graduated from N.C. A&T S.U. in 2011 with a degree in Journalism and Mass Communications. She's worked at daily and weekly newspapers in the Triad region.