Heff's Burger Club is not really a club. They'll admit anybody, even the likes of me. This is one of the most casual eating establishments in the Triad, with a look and feel that takes you back to the fifties or sixties. Navy blue walls, decorated with kitschy art, frame a tile floor. 
You place your order at the counter. Select a beverage (no alcohol) from the cooler. Clean up after yourself.
The menu consists of six burgers, whimsically named, usually playing on celebrity names, plus two fried potato sides.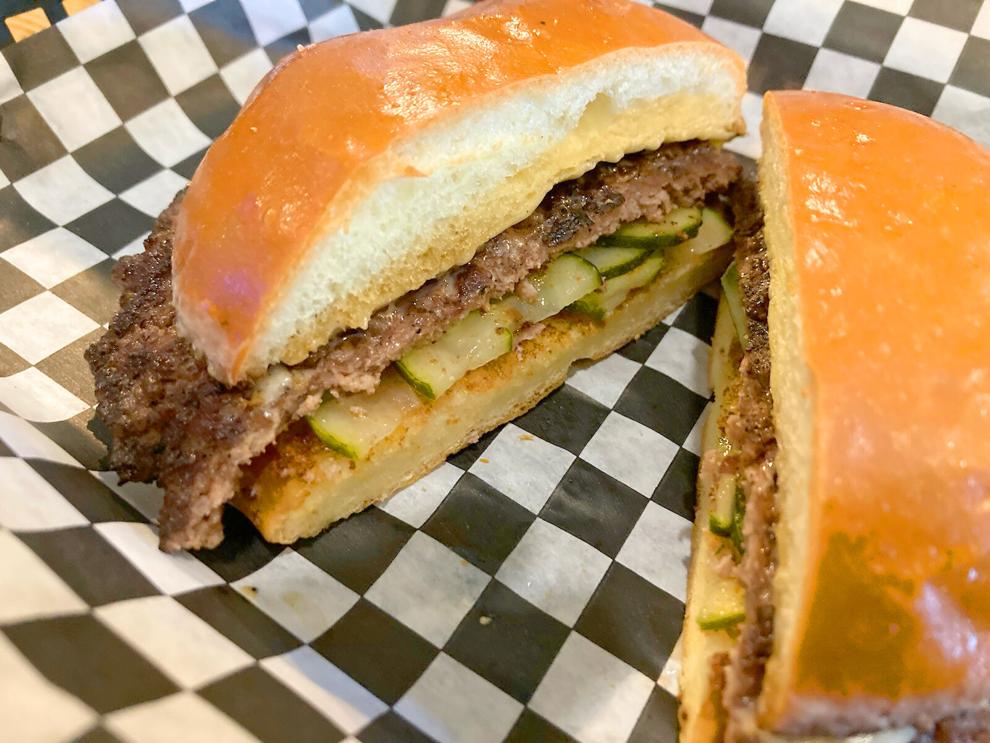 The Plain Fonda provides an introduction to the concept. A brioche bun emits pleasant, yeasty flavor. The beef patty is unique. The restaurant calls these "smash burgers," an apt description. The ground beef is mashed flat and thin — really thin -— then fried quickly. Flavor is thus unique, but clearly quality beef, and to my taste, quite enjoyable. If you want more beef, a double serving is available. White American cheese is melted over the patty, further augmented with dill pickles.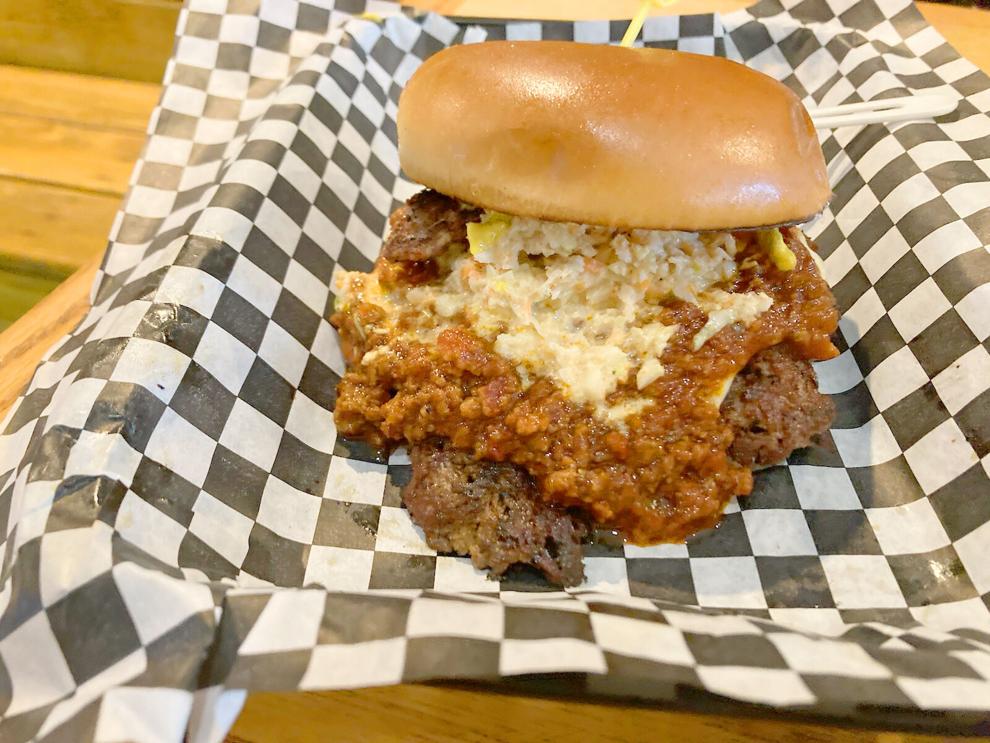 The Chili Nelson turned out to be our favorite. Also adorned with melted white American cheese, it adds really good, homemade chili, spicy, freshly-made slaw, chopped Vidalia onions, and yellow mustard. This gave rise to my wife's comment, "What makes these things so good is the stuff they put on them."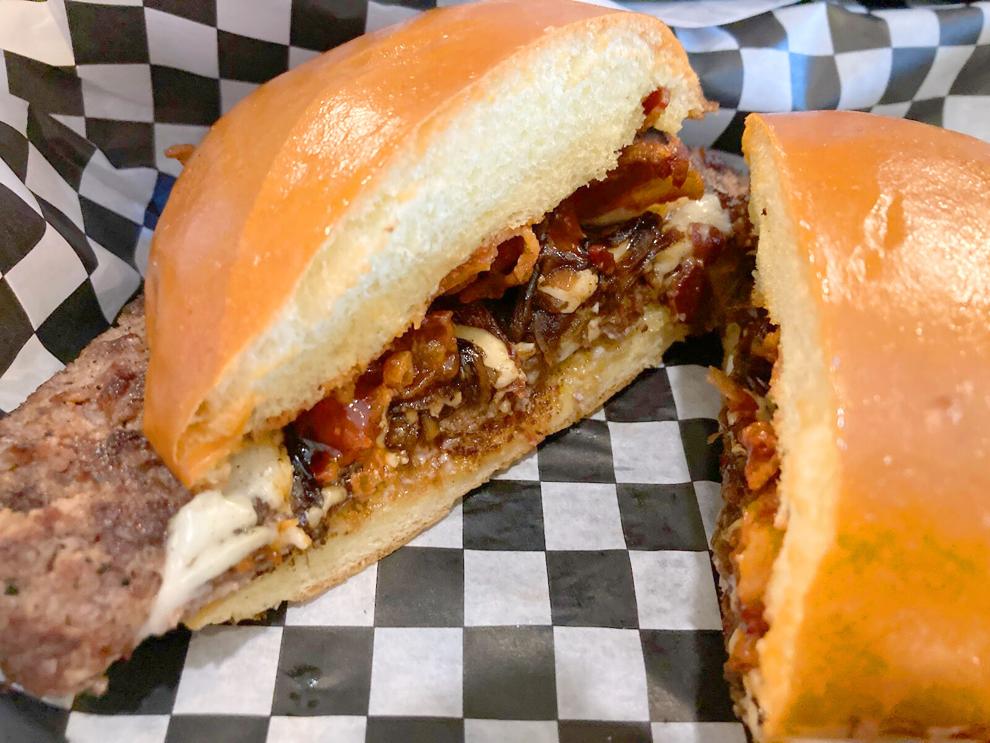 Piggy Wiggy continues the cheese, augmented by griddle-cooked onions, very good bacon, Duke's mayonnaise, and spicy catsup. This ran a close second on our favorites list, due to the bacon and onion flavors.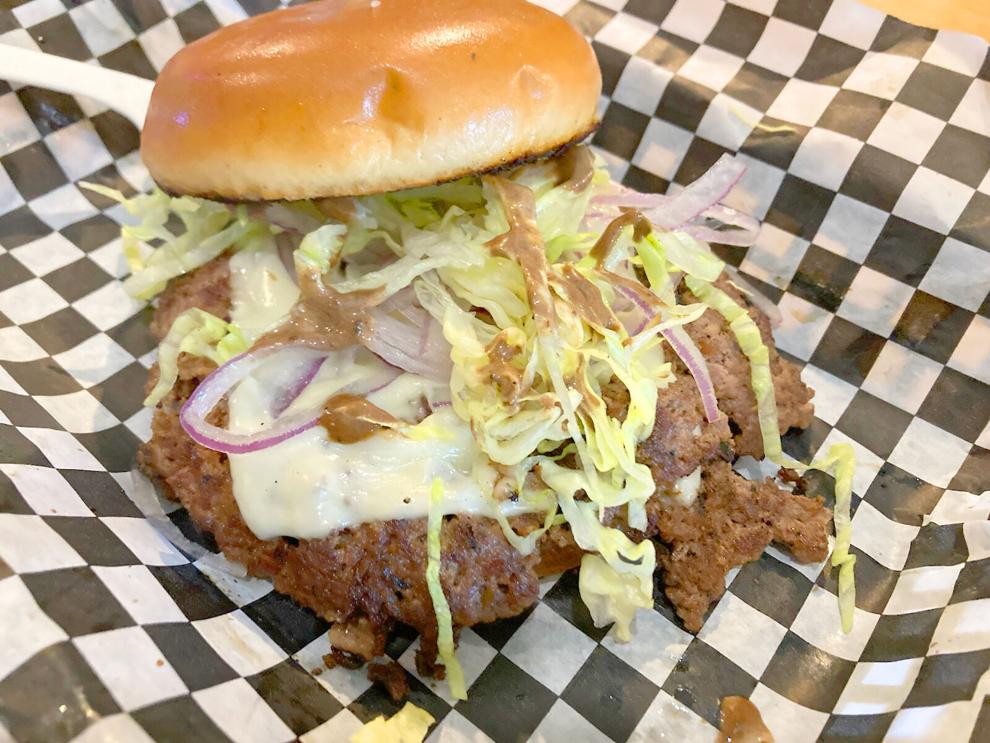 The Ladykiller also uses white American cheese, plus lots of diced red onion, shredded lettuce, pickles, and a black garlic mayonnaise. Still good, and if you like onion-garlic flavor, it could be your favorite.
Heffy Baby gets a lot of its impact from Lusty Monk mustard, plus white American cheese, diced red onions, pickles, and spicy catsup.
Fatty Patty comes on grilled Texas toast — thick white bread. This is spread with pimiento cheese, plus griddle-cooked onions, hickory-smoked bacon, and Cheerwine barbecue sauce. The result is kind of gooey, bursting with abundant flavor.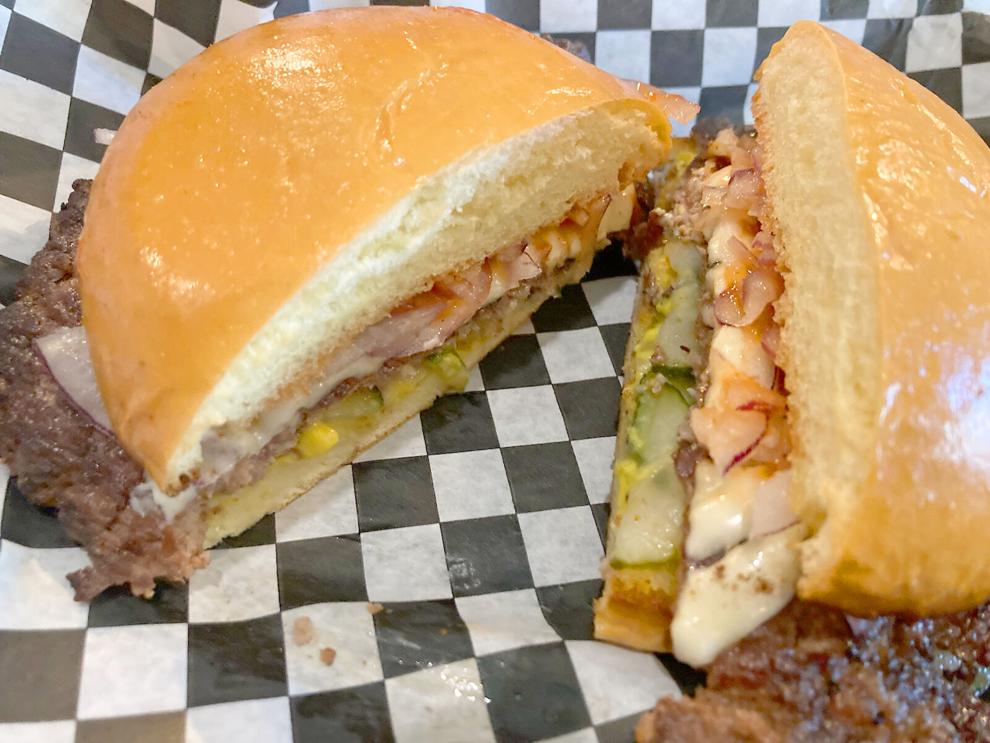 The burgers benefit from high-quality ingredients. The beef is grass-fed, from Joyce farms. Those brioche buns come from Annie's bakery in Asheville. The dill pickles are from Niki's Pickles in pilot mountain. Lusty Monk mustard was developed by a North Carolina chef.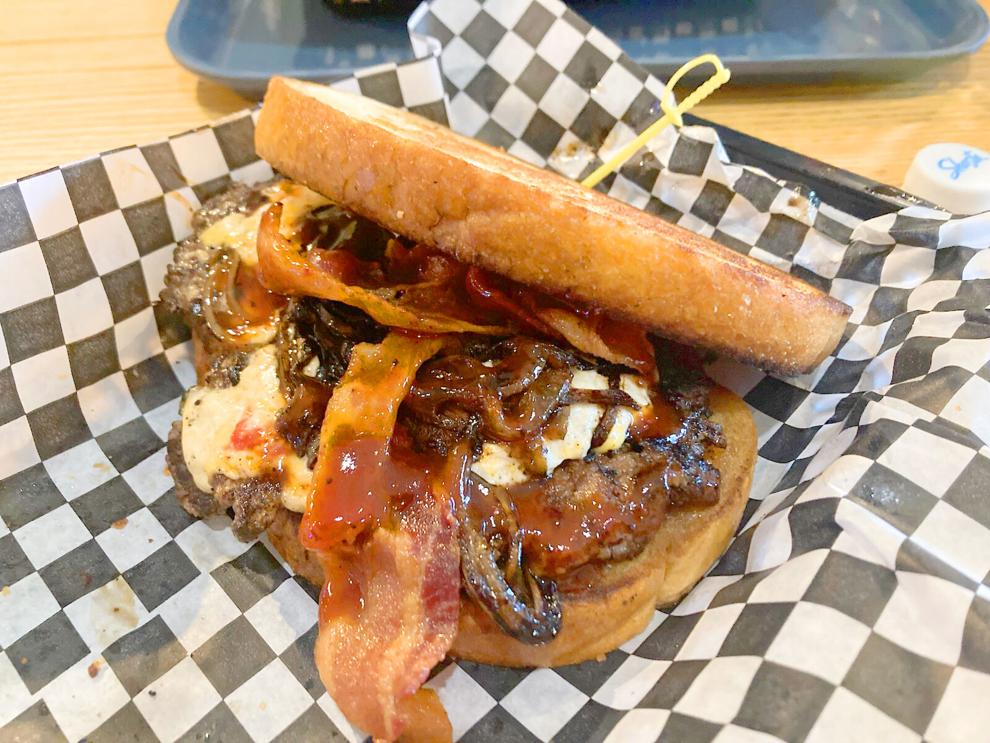 Two potato sides are offered. Crinkle Cuts are aptly named. They are heavily dusted with seasoned salt, and that's the source of most of the flavor. I would be more inclined to opt for Chili Cheese Fries, which are covered with cheddar cheese sauce, homemade chili, sour cream, and pickled jalapeno peppers.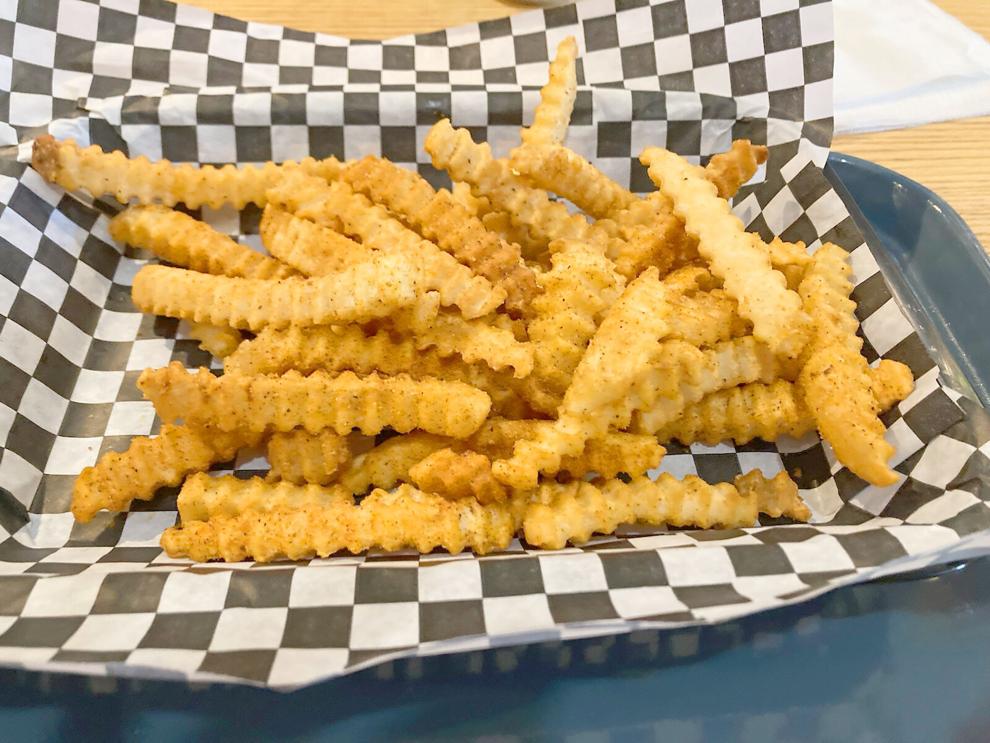 A display case on the counter holds an assortment of big cookies for dessert.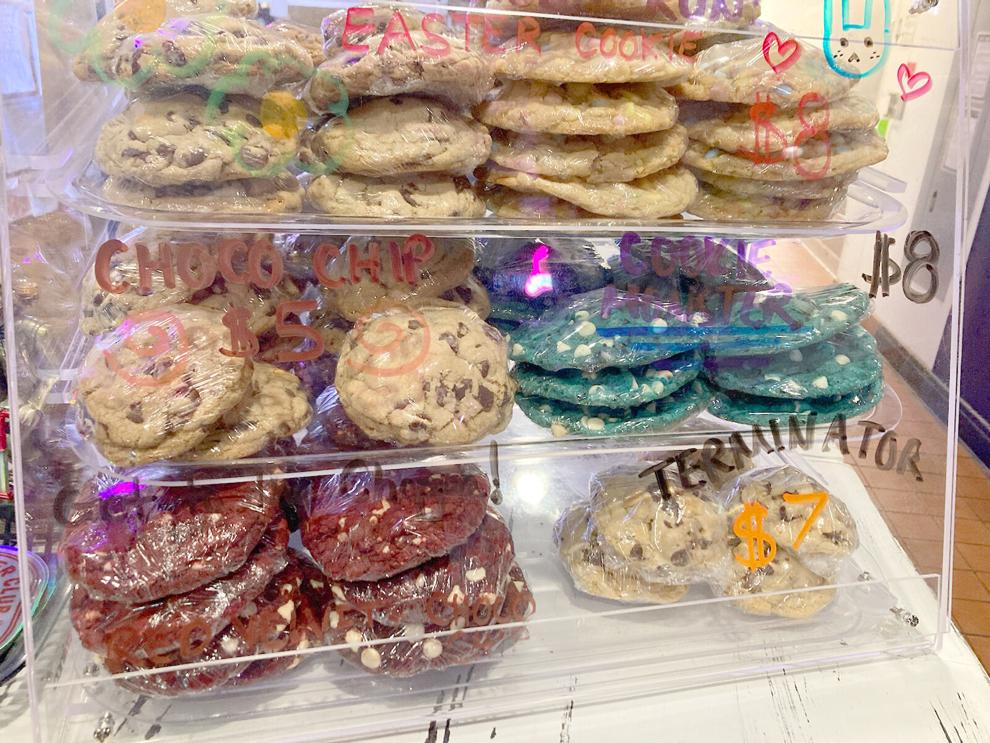 The board menu offers an option to purchase a meal for a member of Winston-Salem's "unhoused community." The meal includes a burger and fries. Donations are taken to the Winston-Salem Rescue Mission.
The restaurant's concept grew out of the minds of its owners. Chef Justin Webster has spent the better part of a decade working in local restaurants. Heather (Heff) Webster has been a bartender at several area establishments. They decided that Winston-Salem needed "a cool, locally owned restaurant, free from the pretense and pageantry often associated with farm-to-table food."
Heff's Burger Club is certainly not pretentious. But it serves really tasty food, based on genuinely local, quality ingredients. This place is a hoot!
Wanna Go?
Heff's Burger Club 285 West 4th Street Winston-Salem, NC  27101
336-813-9473 heffsburgerclub.com
Hours: 11 a.m.-9 p.m. Sunday, Monday, Wednesday, Thursday; 11 a.m.-10 p.m. Friday & Saturday. 
Burgers: $8-$14, Desserts: $5-$8
Most recent visit: April 10
John Batchelor has been writing about eating and drinking since 1981. Over a thousand of his articles have been published. He is also author of two travel/cookbooks: Chefs of the Coast: Restaurants and Recipes from the North Carolina Coast, and Chefs of the Mountains: Restaurants and Recipes from Western North Carolina. Contact him at john.e.batchelor@gmail.com or see his blog, johnbatchelordiningandtravel.blogspot.com.