In downtown Kernersville, a historic brick factory building has been repurposed to house multiple shops and offices. It's a retro-classic look, well suited for a restaurant. Giada's Trattoria is the casual Italian resident.
As you follow the walkway to the front entry, notice the stack of wood on the right. This fires a huge wood oven- the real thing, readily visible from interior seating. A long community table flanks the bar area. Booths and chairs, unclothed, occupy several adjacent rooms.
Service personnel are friendly and prompt. Perhaps a bit too prompt, sometimes, as courses that should have been separate came out almost at the same time. You might consider ordering apps before entrees, rather than simultaneously, or just ask for the pacing you want. 
The food here is worth a linger.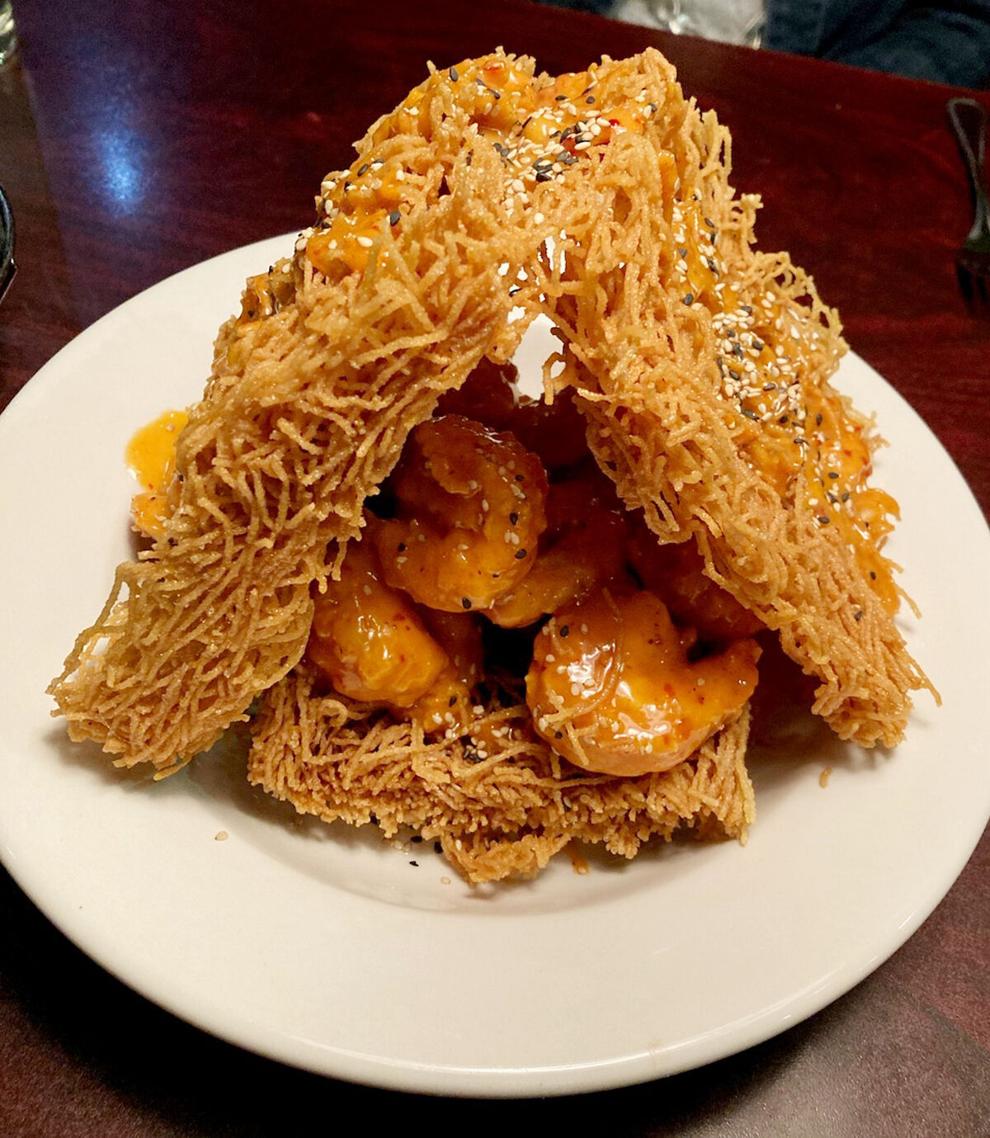 A couple of starters are downright spectacular. Fucco Shrimp (jumbos) are fried crisp, enhanced with a sweetish buffalo sauce, placed under a triangle of fried angel hair pasta. The pasta is crunchy, kind of nutty tasting. The shrimp would rank among the best for this style treatment. It's a visual knockout, with flavor to match.
Italian Nachos may seem like an oxymoron. But the idea works. Homemade potato chips- meritorious in their own right- are interspersed with creamed spinach, crumbled Italian sausage, fresh tomatoes, pepperoncini peppers, and mozzarella cheese. This is heavy in flavor, and it's a monster portion. My wife and I paced ourselves and spread the leftovers over two more nights. I'd do it again, anytime. One misgiving- this was saltier than we would have preferred. I will ask for no salt added when I order it again.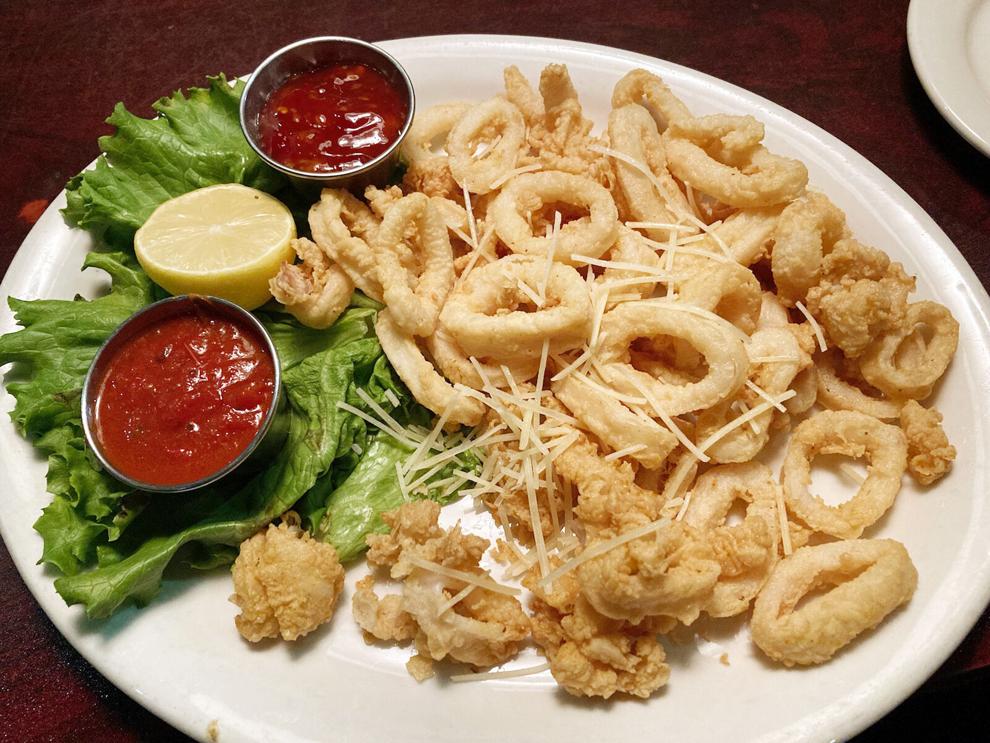 I would have raved over the fried Calamari if I had not had the previous two starters. Instead, I'll just say that this kitchen's rendition is one of the best I've had in the Triad. Lightly breaded and flash-fried to golden brown, the mix of sliced tentacles are served with house marinara and Thai red-pepper chili sauce. Each treatment is a positive enhancement.
Pizzas are named after a group of Sinatra friends known as the Rat Pack. The Peter Lawford combines freshly cooked chicken and celery, along with mozzarella and Gorgonzola cheeses, then adds ranch dressing and buffalo sauce. The ranch dressing makes the overall flavor mellow, while the buffalo sauce adds bite.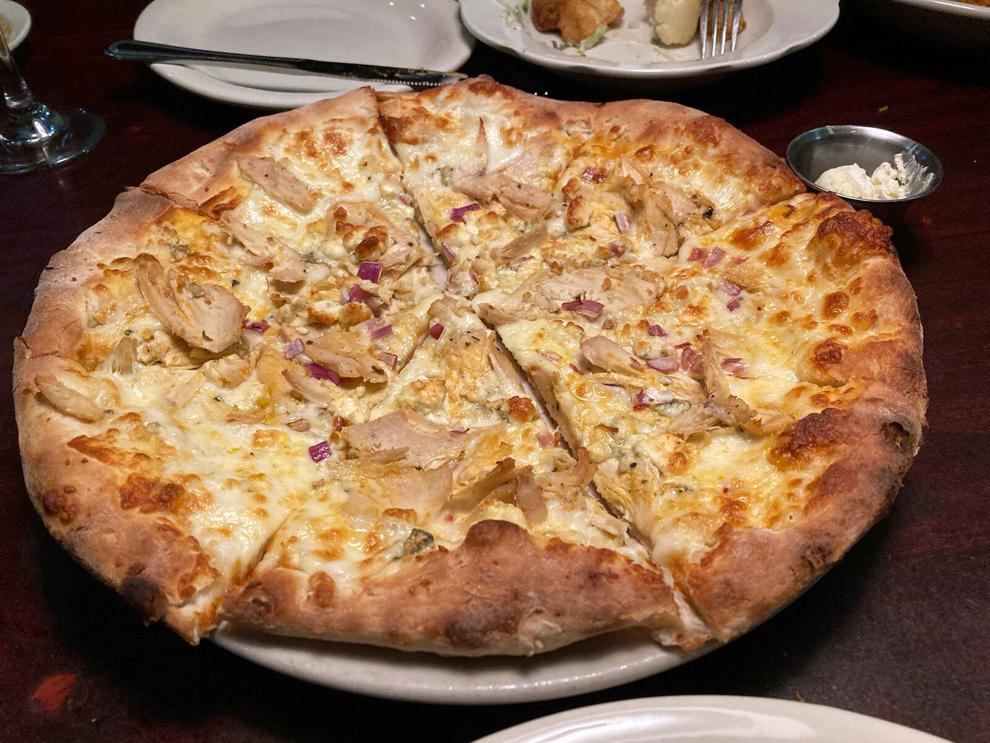 Crust, for me, is an essential element for good pizza. Baked in that large stone oven, Giada's crusts definitely pass the taste and texture tests. 
Entrees come with soup or salad. Tomato-Basil soup conveys the essence of clean, pure tomato flavor undergirded by the herb. Chicken Noodle is rather mild, with small chunks of fresh meat. Salads are generously portioned. The House is primarily iceberg, augmented by slivers of carrot and red cabbage, plus Roma tomato and cucumber. Spinach adds croutons and red onion, plus Roma tomato and bacon to the main ingredient. Caesar is crisp and lightly dressed, sprinkled with shredded Parmesan cheese.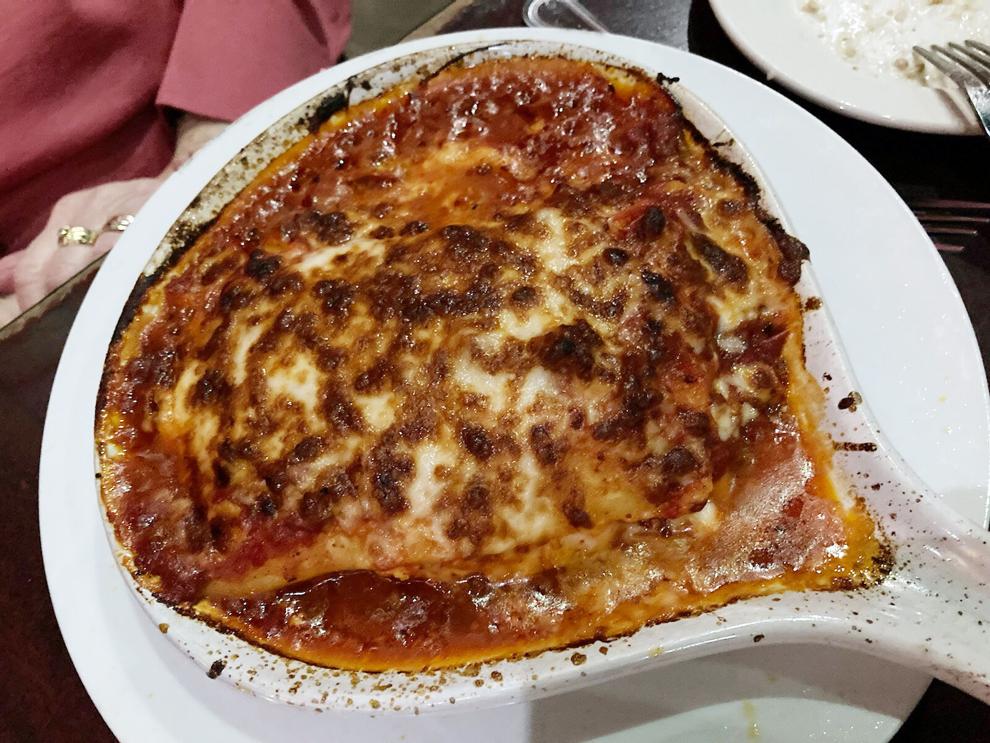 Lasagna layers pasta, meat sauce, ricotta, Parmesan, Romano, and mozzarella cheeses, baked in the stone oven. Another winner, another generous serving, spread in our case over two nights. With salad included in the price (and it's often on Wednesday night special for $10), it's also a screaming bargain. This travels well, so it's ideal for takeout.
Saltimbocca is available with chicken or veal. Sautéed diced Prosciutto, spinach, and fresh mushrooms are tossed in mozzarella-Marsala cream sauce, presented over cheese stuffed ravioli. It's a lush treatment that in my order served the chicken extremely well.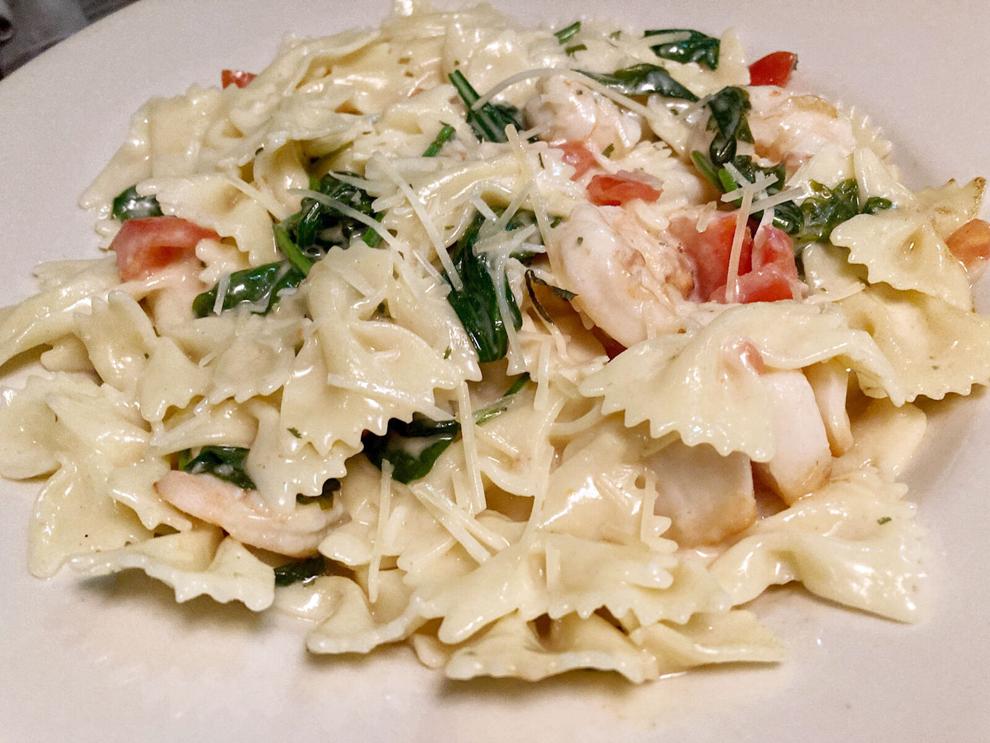 Seafood Scampi is unusual, in that it includes sliced scallops in addition to the traditional shrimp. These are tossed in bowtie pasta with Roma tomatoes and spinach in a lemon-butter sauce. Sea Scallop Risotto joins seared sea scallops with lump crab meat, plus asparagus, peas, and pancetta in a white balsamic reduction over homemade creamy risotto. Both these made me want to come back for some of the other seafoods.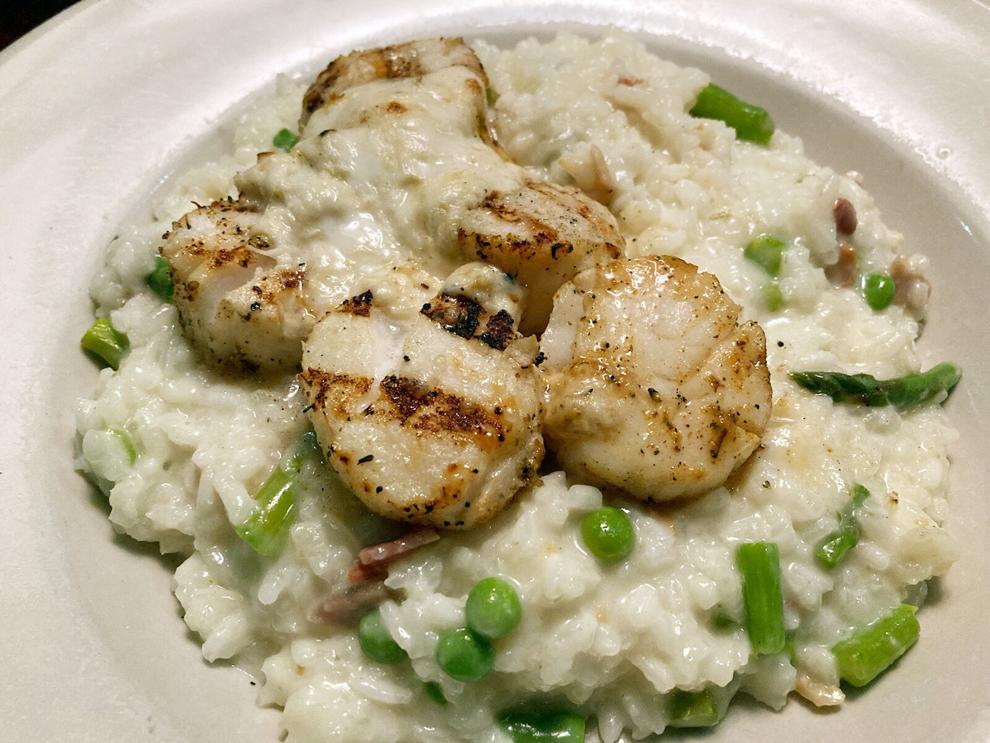 We were full before finishing any meal, so we skipped desserts. Maybe on another evening.
Most of the time, most personnel were masked. Most recently, one was not. When I inquired, she returned with mask on. Accommodating a customer is never a bad idea. 
Jennifer Cartner has worked at Giada's since the restaurant opened; she became manager about two years ago. Martin Carrillo has been chef "from day one."
I really like this place!