In conjunction with the sweepstakes, the cherry soda is debuting its new series of recipe videos, perfect for #CheerwineSummer 
SALISBURY, N.C. (June 1, 2021) –  The South's uniquely cherry soda is rewarding people for getting cheery with Cheerwine this summer with 10 weeks of uniquely southern prizes. 
From now until August 8, entrants in the "Uniquely Southern Summer Contest" can win delicious Cheerwine, as well as merchandise and summer essentials from Salisbury's iconic 104-year-old cherry soft drink. A number of other well-known brands, including Bojangles, Food Lion, QuikTrip and Yeti, are joining the fun too and offering prizes from a cooler to giftcards to southern treats and more. 
For a chance to win, entrants simply share a photo or video on Instagram, Facebook or Twitter showing how they are getting cheery this summer using the hashtag #CheerwineSummer. Photos must also include Cheerwine to be eligible.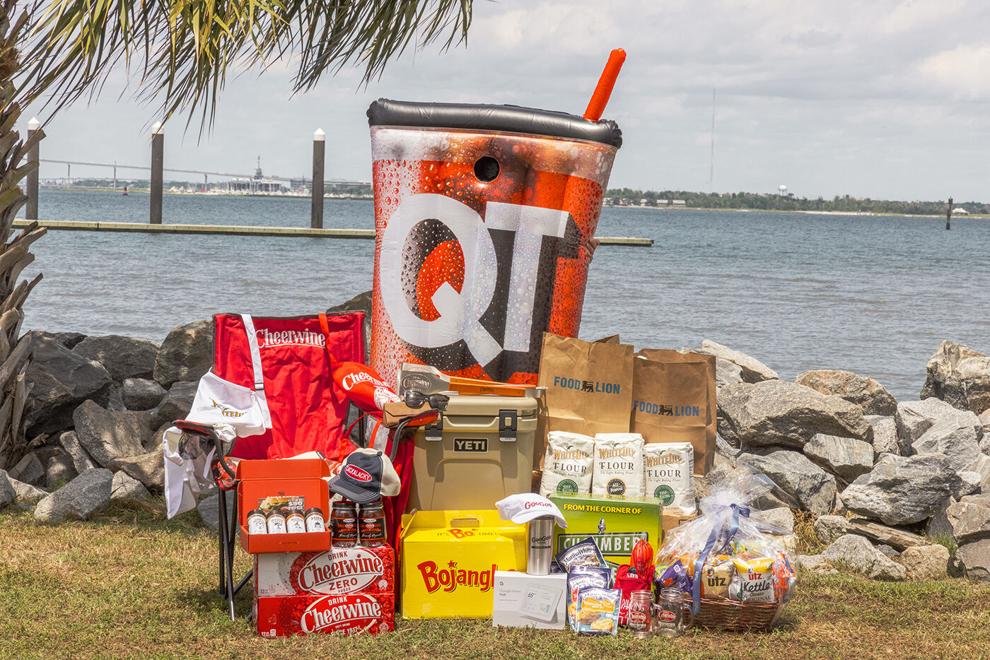 A panel of judges will select the best entries based on visual appeal, uniqueness and how well posts depict how contestants are creating joy and optimism around them. There is no limit to the number of entries per person, and all entries will be eligible to win weekly prizes and the grand prize throughout the duration of the contest. 
In addition to sharing cheery posts, fans have two additional ways to enter. First, customers who purchase Cheerwine products throughout the summer are invited to upload an image of their purchase receipts for five additional entries. Second, consumers can look for special bonus codes from Cheerwine, promotional partners and affiliates to enter on the contest website. 
Every week, Cheerwine and its prize partners will award three prizes, one for each entry method. All entrants are also eligible to win the contest grand prize, which is a collection of all the weekly prizes. For a full list of contest rules and details, please visit: https://cheerwine.com/contest/. 
And to get fans even more excited about #CheerwineSummer, the soda company is debuting its new collection of recipe videos featuring delicious food and cocktail recipes starting with its Cheerwine Donuts. 
"With June upon us, that means summer parties and backyard barbecues - the ideal opportunity to bring a Cheerwine-infused drink or dish," says Harper. "For years, home cooks to celebrated chefs have incorporated Cheerwine into recipes because our unique cherry taste is the perfect complement for a variety of flavor pairings and combinations." 
The videos, which will be posted across Cheerwine's social media accounts, will include everything from Cheerwine glazed oven baked ribs to a Cheerwine old fashioned.
"For people who enjoy showing off their culinary creations on social media, these new videos and accompanying recipes will offer the perfect inspiration to post about #CheerwineSummer," says Harper. 
The full list of recipe videos will include five new food recipes and eight cocktail recipes.
Cheerwine: Uniquely Southern
Created in 1917 by L.D. Peeler, Cheerwine is a one-of-a-kind soft drink with a unique cherry flavor. It is an iconic brand from Salisbury, North Carolina. Owned by the Carolina Beverage Corporation, the 104-year-old company is still privately owned and managed by the same founding family, five generations of whom have worked there. Cliff Ritchie leads Cheerwine as president and CEO. Available in supermarkets, restaurants, mass merchandisers and convenience stores in select states nationwide andcheerwine.com. For more information, follow Cheerwine on Facebook atfacebook.com/cheerwine or on Twitter and Instagram @drinkcheerwine.