Festival organizers hopeful for in-person event if pandemic restrictions lift
SALISBURY, N.C. (Jan. 12, 2021) – The date for the 2021 Cheerwine Festival will move from Saturday, May 15, to Saturday, Sept. 18, in anticipation of reductions in COVID-19 restrictions and continued distribution of the vaccine. 
Anticipating a full-fledged 2021 Cheerwine Festival in downtown Salisbury, organizers will announce additional details later this year, including musical entertainment lineup, the second annual t-shirt design contest, vendor booth application instructions and family-friendly activities. Cheerwine also will reveal its 2021 Festival philanthropic beneficiary. Previous beneficiaries include Rowan County Meals on Wheels, Rowan Helping Ministries and the Rowan County United Way COVID Relief Fund.
"As always, the safety of our residents and visitors is our main priority," said Salisbury City Manager W. Lane Bailey, "This year we are cautiously optimistic that as we head into 2021, and as people continue to get the COVID-19 vaccine, life will return to somewhat normal. If restrictions on gatherings are lifted by the summer, we fully intend to welcome folks to Salisbury to celebrate Cheerwine. However, we will move forward with the 2021 Cheerwine Festival only with consideration and guidance from state and federal health care agencies."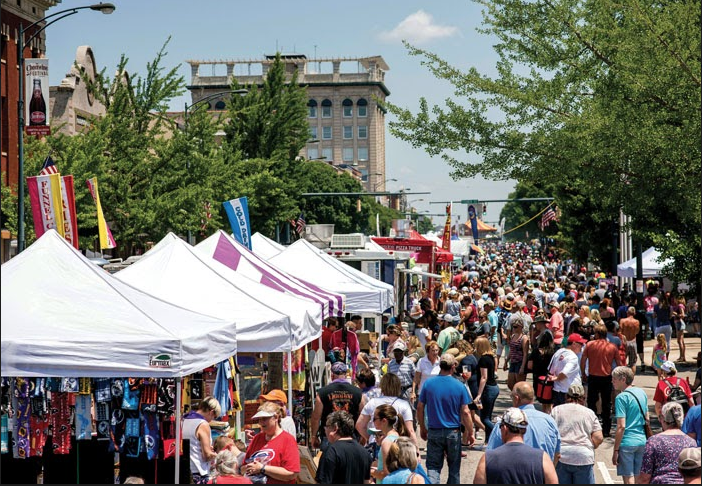 In 2020, Cheerwine and the City of Salisbury canceled the outdoor event that draws tens of thousands of people annually and instead hosted a virtual celebration, including live musical entertainment, for fans to enjoy from the safety of home. As a result of the virtual event's success, the City of Salisbury was awarded an Innovative Program Award from the North Carolina Recreation and Parks Association. 
For more information about the 2021 Cheerwine Festival, visit cheerwinefest.com or the official Fifth Annual Cheerwine Festival Facebook Event page.
Cheerwine: Uniquely Southern - Created in 1917 by L.D. Peeler, Cheerwine is a one-of-a-kind soft drink with a unique cherry flavor. It is an iconic brand from Salisbury, North Carolina. Owned by the Carolina Beverage Corporation, the 104-year-old company is still privately owned and managed by the same founding family, five generations of whom have worked there. Cliff Ritchie leads Cheerwine as president and CEO. Available in supermarkets, restaurants, mass merchandisers and convenience stores in select states nationwide and cheerwine.com. For more information, follow Cheerwine on Facebook at facebook.com/cheerwine or on Twitter and Instagram @drinkcheerwine.