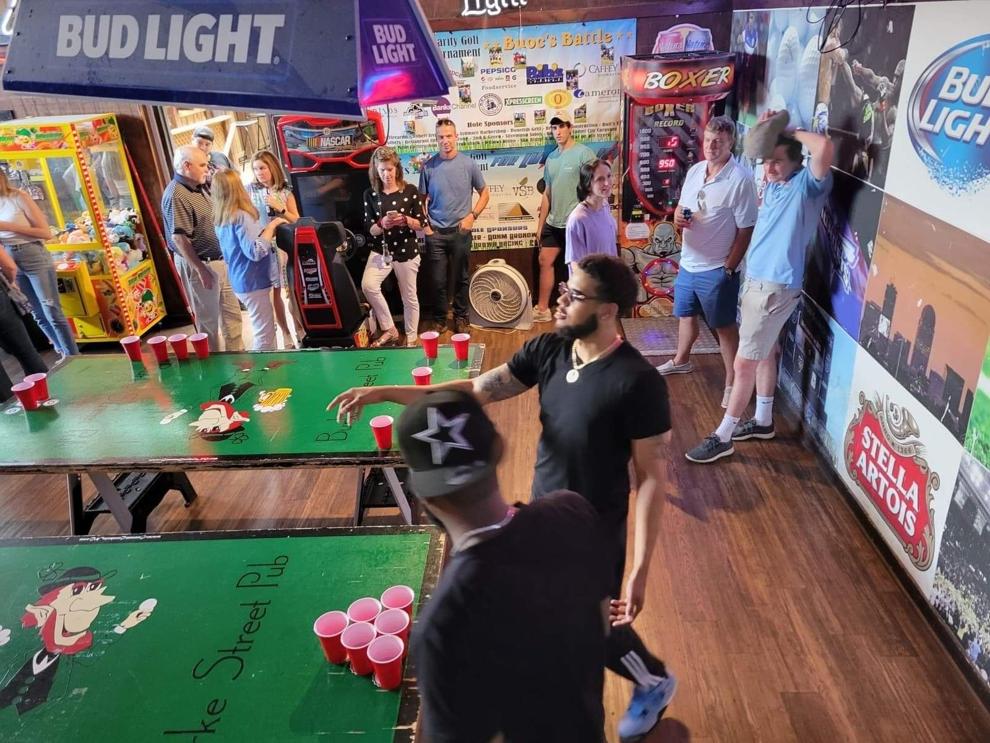 Burke St Pub celebrated their 25th Anniversary this past weekend and had their weekly Burke St Pub's Beer Pong Tournament of Champions.
Beer pong is played every wednesday with a $200 cash prize and those weekly winner advance to the tournament of champions held every 12 weeks for a $500 cash prize.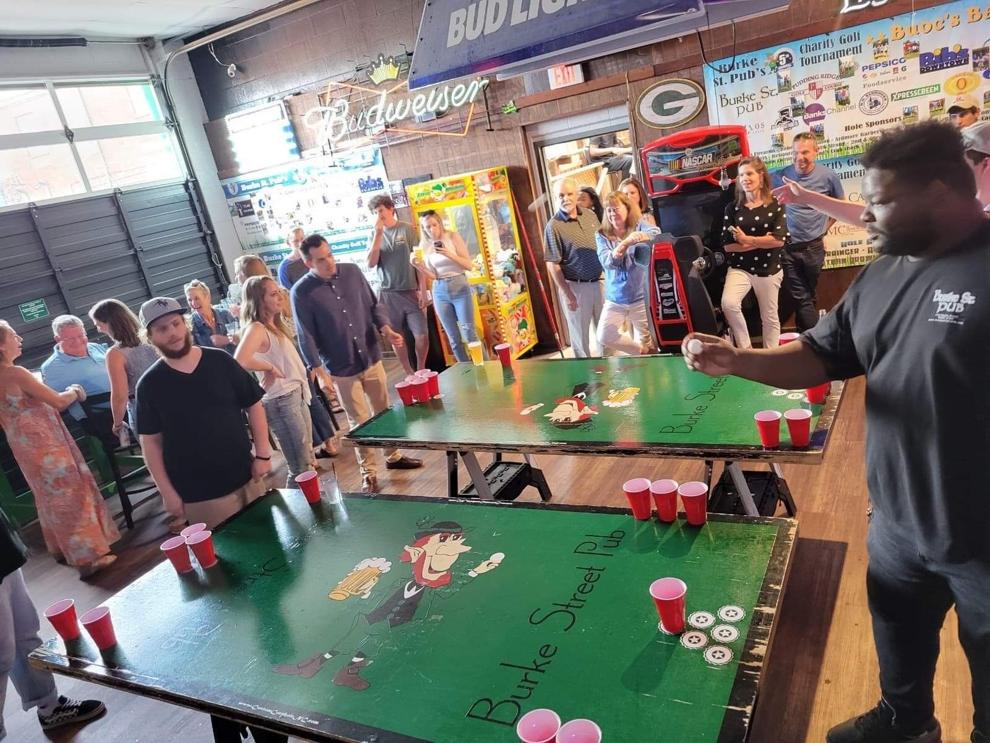 Former Tournament Champions Drew James and Bobby Scriven were defeated on by AJ Perea & Cheeze Thomas-Team BSP Security-in the second round eliminating them from the tournament.
The final round came down to team Minute Jason Welker & Emily Norman versus Team Drizzy-Drizzy Jones & Jamal Spease.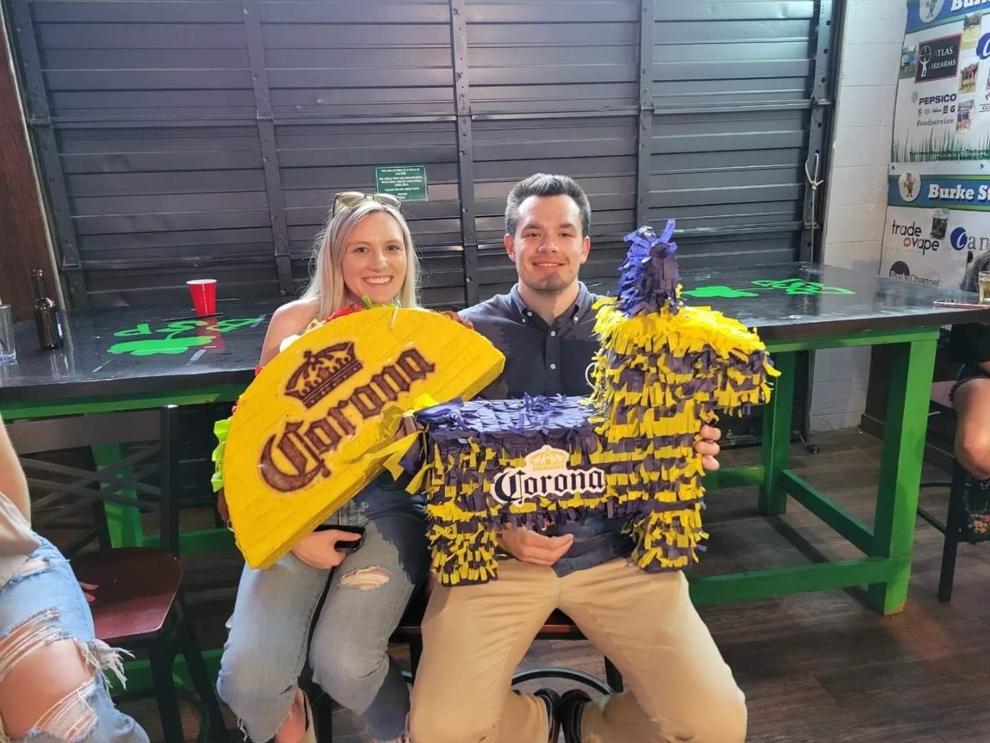 In a cup-for-cup showdown..team Last Minute brings home the win and the cash!
Burke St Pub is the original home of weekly beer pong tournaments hosted every wednesday...running for over 10 consecutive years.
Some of the players included Brad Denny & Nick Kuzma, Corey Koger & Tate Wood, Austin Hutchins & Maddie Bauer, Khalil "KC" Caesar & Anna Shouse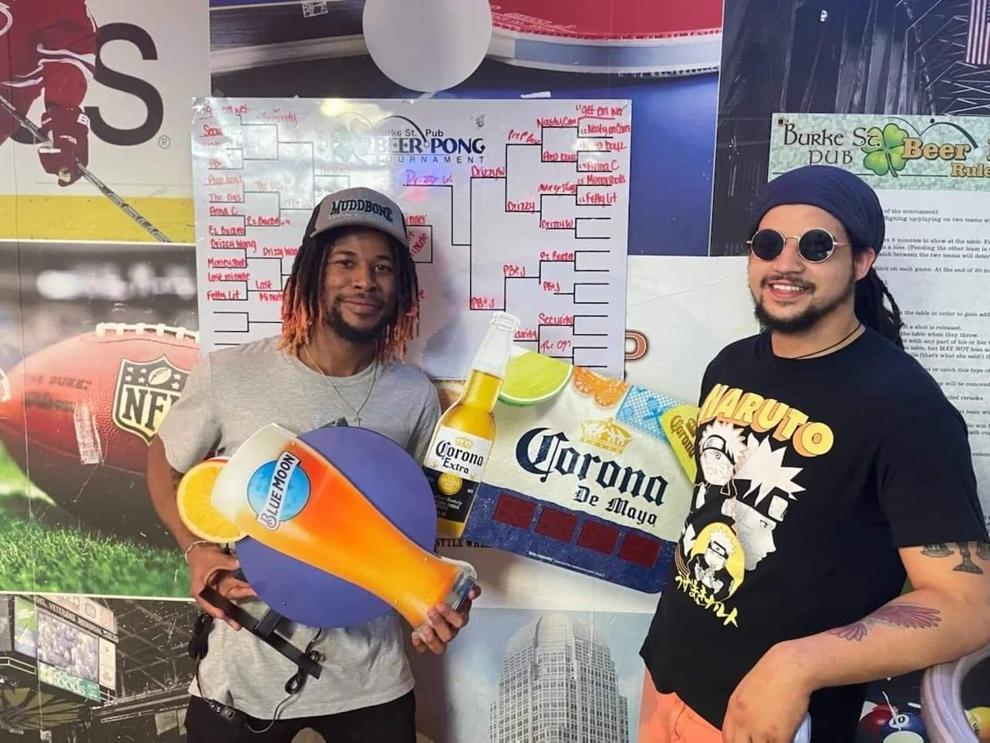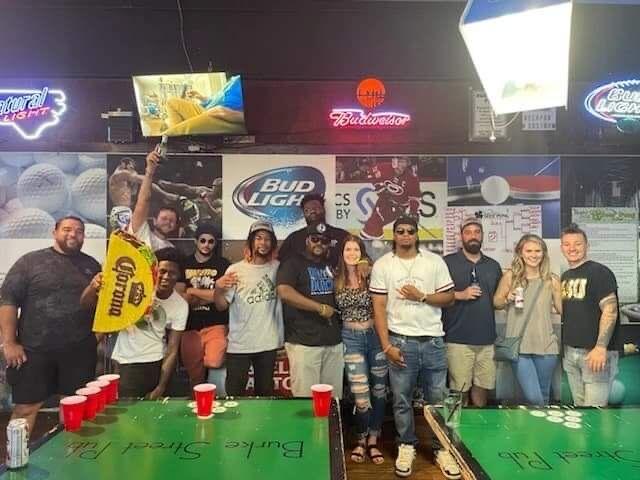 Gina & Jake..Team PB&J finsihed 3rd place...they won those pinatas