Boykin Bottled in Bond Single Barrel Rye Release Information
September 24, 2022, at 1:00 pm EST
Purchase Limits:
1 Limited Edition Per Customer
2 Standard Edition Per Customer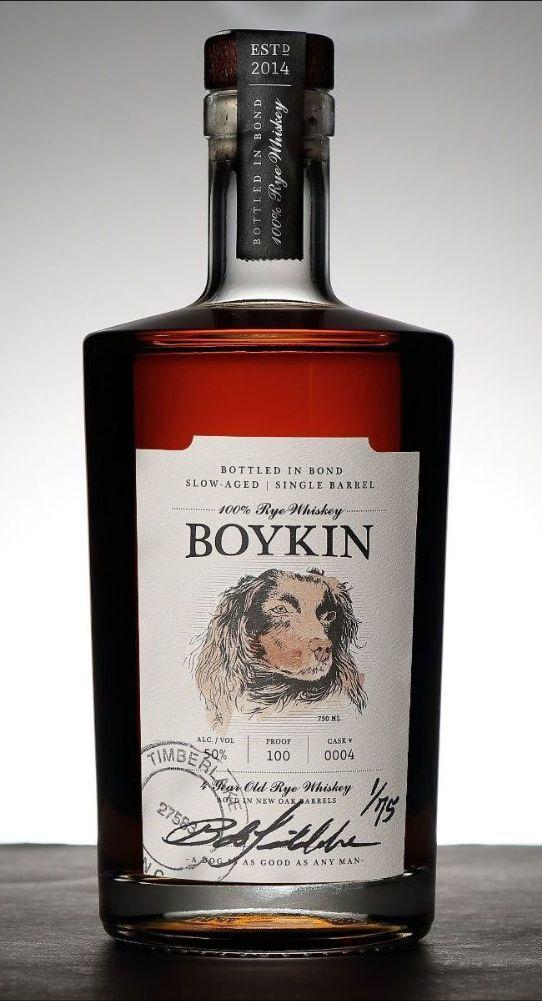 Broad Branch is proud to announce the fall release of our Boykin Bottled in Bond Single Barrel Rye! We had a hard time picking just one barrel, so get ready for a double barrel release! Distilled, bottled, and aged in Winston-Salem, these barrels will give you a uniquely delicious North Carolina whiskey experience! While Boykin Cask 5 leans into the savoy side of rye whiskey, making you think about fall hikes in the Appalachian Mountains, Cask 6 showcases sweeter notes bringing grandma's stewed apples to mind. We are excited to share these barrels with you!
Join us Saturday, September 24th at 1 pm for this Boykin Single Barrel release. Boykin Rye can be purchased in our tasting room in downtown Winston-Salem, located at 756 N. Trade St, or in limited quantities at your local ABC store. 
In partnership with renowned American artist, Bob Timberlake, this special Rye blend was inspired by Bob's experiences hunting upland game in Scotland where each day was celebrated with a "dram" of Single Malt Scotch, the native spirit. Bob wanted to create his vision for American upland game hunting by combining his sporting dog of choice, Boykin Spaniel, which is a native American Breed, with our native Spirit, Rye Whiskey. North Carolina is known for upland game hunting, particularly quail, and Broad Branch has incorporated the passion and rich sporting heritage in crafting this versatile expression of America's quintessential spirit. Celebrate every day in the field with a new breed of rye.
As with previous releases, Boykin is offered as a "Bottled in Bond" spirit at 100 proof. Two editions are available. Limited to a quantity of 75, our premium edition bottles are each signed, numbered, and painted by Bob. Limited to a quantity of 195, our standard edition bottles are hand-signed and personally inspected by Bob.
This signature release is handcrafted from 100% prairie rye and aged for 4 years in new oak barrels. Like its namesake, the more time you spend in its company, the more you will be rewarded by its unique character. Whatever the hunt, wherever the field, you've found the right companion.
A portion of proceeds from each sale will benefit the Boykin Spaniel Society.
Cask 5 Barrel Details / Purchase Details
Age: 4 Years
Proof:100
Yield: 276
Standard Edition: $99.95 + tax
Limited Edition: $149.95 + tax
Cask 5 opens with aromas of wildflower honey, mint, and evergreens. The palate offers notes of rye spice, chocolate, and hints of apple. The finish is long & spicy, complemented with chocolate and coffee notes.
Cask 6 Barrel Details / Purchase Details
Age: 4 Years
Proof:100
Yield: 282
Standard Edition: $99.95 + tax
Limited Edition: $149.95 + tax
Cask 6 is all about the fruits! Aromas of cherry hard candies, stewed fruits, and barrel char waft from the glass. Flavors of honey drizzled fruits, black tea, and spiced cream coat the palate. With a medium-long finish, notes of maple syrup and stewed apples are tempered with hints of barrel char.