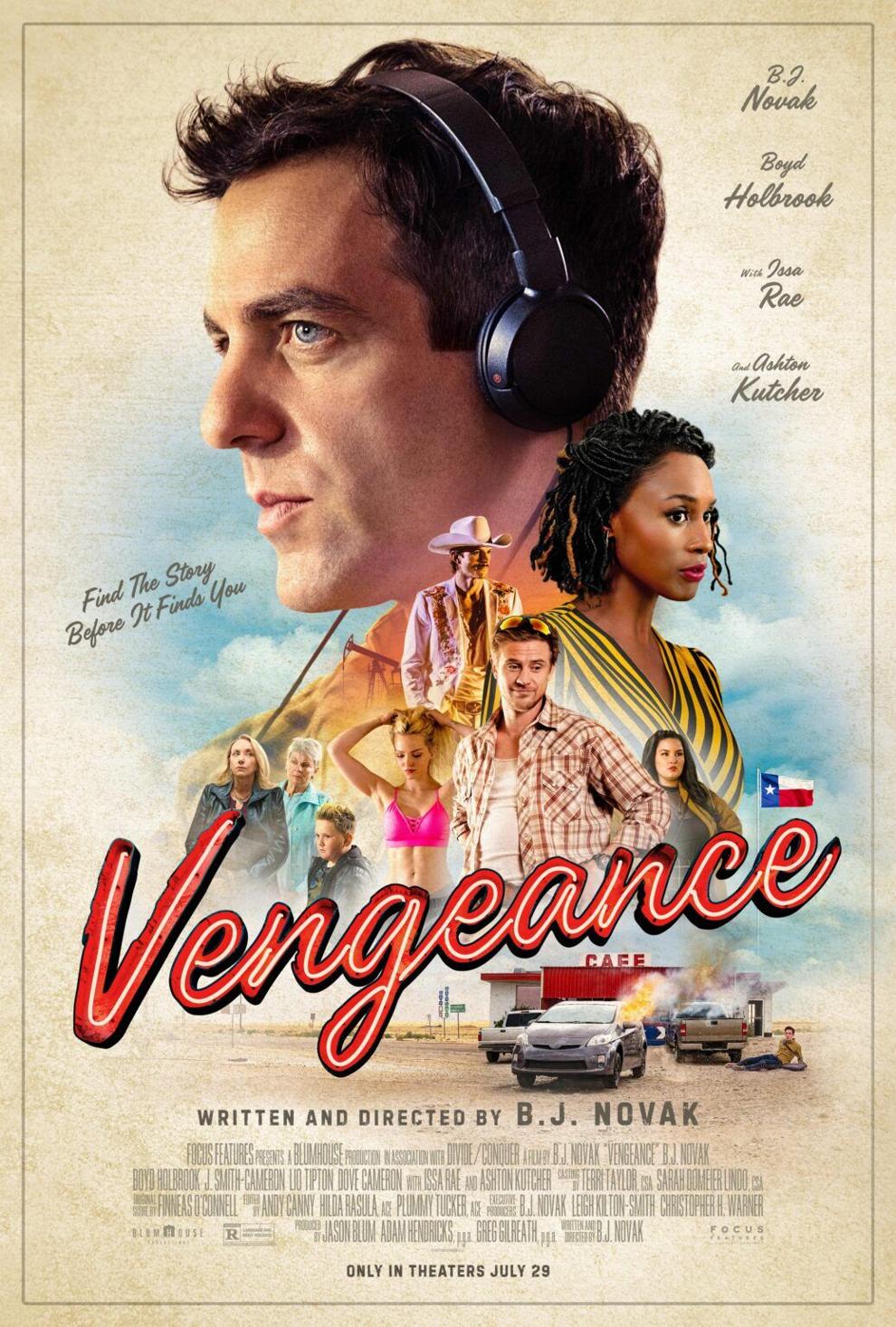 Vengeance is one of the bright surprises of the summer movie season. Unfortunately, it was probably the worst time of year in which to release it. Ambitious, auspicious, and mostly successful, the film marks the feature directorial debut of writer/executive producer/leading man B.J. Novak. It's a real find -— if people take the trouble to find it.
Novak plays Ben Manalowitz, who would once have been described as the quintessential "Yuppie," a self-absorbed and condescending columnist for The New Yorker who is desperate to host his own podcast. The opportunity unexpectedly arises when he receives word that an old acquaintance, Abilene Shaw (Lio Tipton), has mysteriously died in Texas.
Abilene's family summons a very-reluctant Ben to the funeral, believing that he was the love of Abilene's all-too-short life. For Ben, however, Abilene was a casual hook-up, a one- or two-night stand at best. But the circumstances surrounding her death — and her life — and the exposure to an entirely different way of life are the impetus for Ben to commence work on what he describes as "an existential crime story." The name of his proposed podcast? "Dead White Girl."
Vengeance initially appears to be the quintessential "fish-out-of-water" culture-clash comedy. Ben perceives Abilene and her family as silly rednecks with outdated attitudes, whereas they seemingly perceive him as a hot-shot big-city journalist who can get to the bottom of Abilene's death. Neither is entirely correct, nor entirely incorrect, and that's a key component to the film's success. It works as a satire, a black comedy, and as a whodunit, with a surprising level of tension. Novak deftly shifts gears throughout, keeping the viewer slightly — but enjoyably — off-balance throughout.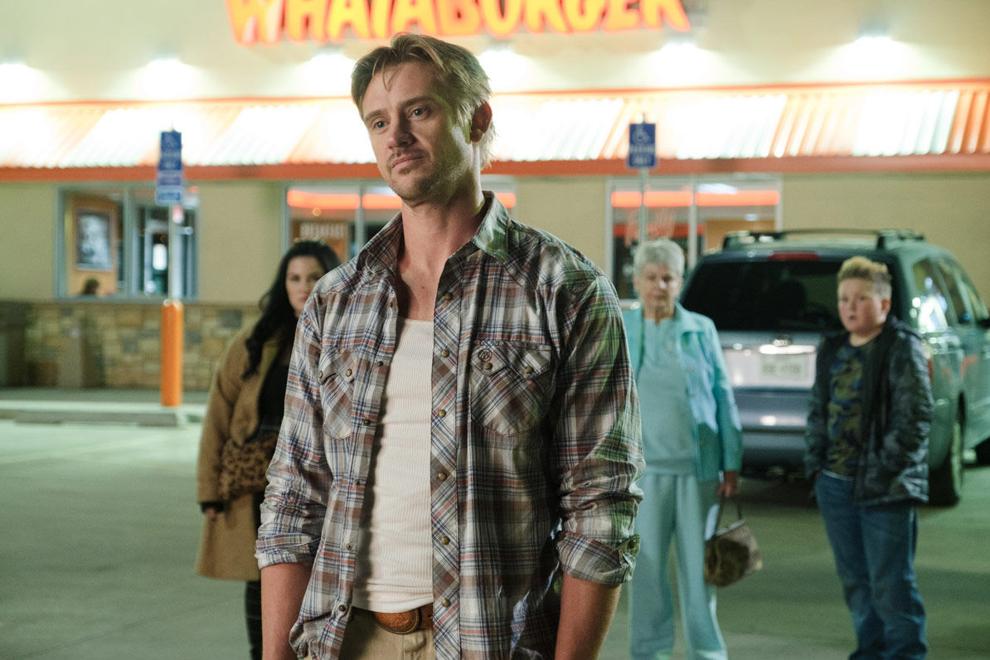 Although vengeance is certainly a theme that runs through the narrative, the film isn't a Death Wish-type shoot-'em-up, which may turn off viewers expecting that. There are only a few violent moments in Vengeance, but they occur suddenly and unexpectedly — and they do have consequences. 
Like so many actor-turned-directors, Novak allows each of his actors a moment (or two) to shine, and all of them are in good form: Boyd Holbrook, Dove Cameron, J. Smith-Cameron, Issa Rae, Isabella Amara, Louanne Stephens, Zach Vila, John Mayer, and newcomer Eli Bickel, the latter as Abilene's little brother, affectionately referred to as "El Stupido." Best of all is — surprise, surprise — Ashton Kutcher as Quentin Sellers, the smooth-talking record producer who enjoys some crackling exchanges with Ben.
Vengeance is the latest production from Blumhouse, the shingle of producer Jason Blum that specializes in genre fare, including such recent chillers as Firestarter and The Black Phone. This is something of a change of pace, albeit a refreshing one. It definitely boasts an inventive, independent spirit, and puts a fresh spin on its neo-noir trappings. 
One way or the other, Vengeance is ripe for discovery. Whether it happens now or (more likely) later doesn't really matter. For B.J. Novak, Vengeance is his, and it's his triumph.