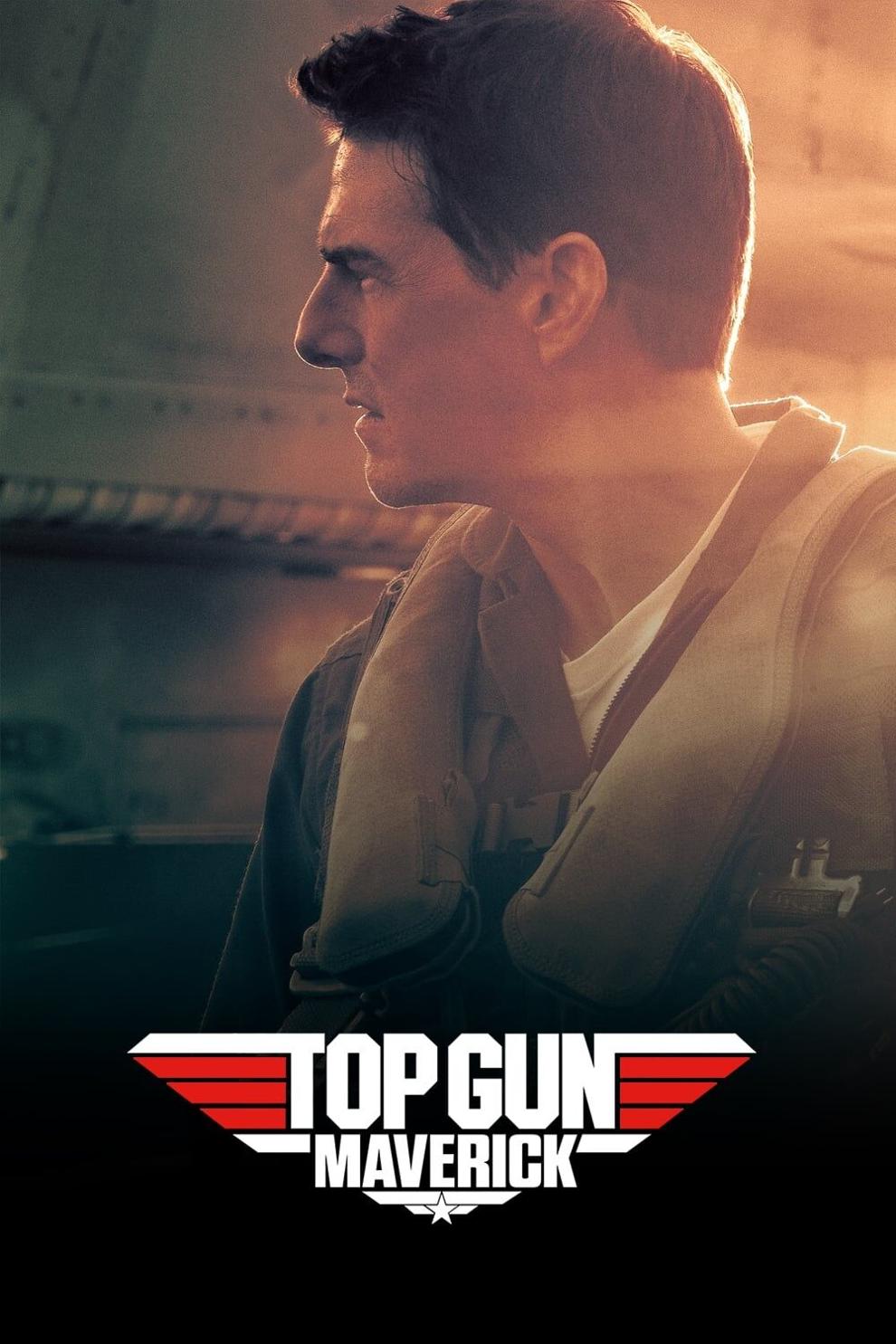 One thing's for sure: Tom Cruise's insistence that Top Gun: Maverick be released to theaters only after the pandemic began to recede was a very wise business decision. Audiences were starved for big-screen multiplex thrills, and it has racked up astronomical box-office grosses, far outdistancing its predecessor — the biggest box-office hit of 1986 — in financial terms. Yet, even after 35 years, the film never strays very far from the elements that made the original Top Gun such a success. 
In addition to flashbacks and photographs from the earlier film, the familiar refrain of Harold Faltermeyer's original score, and director Joseph Kosinski's assiduous replication of original director Tony Scott's flashy technique, the overall story is the sort of basic flag-waving, jingoistic melodramatic throwback to the World War II films of the 1940s. Top Gun: Maverick is undoubtedly a technical marvel, but the story holds few surprises. (One surprise is that Berlin's Oscar-winning song "Take My Breath Away" isn't heard here — and that's rather a pleasant surprise, given how inescapable it remains on the radio.)
The remarkably well-preserved Cruise, doubling as producer here, brings his trademark cocky swagger to the role that initially made him a superstar, and it's accurate to say that Cruise has retained that status ever since. Now a captain, Pete "Maverick" Mitchell is still bending the rules and butting heads with Navy brass, personified by Jon Hamm and (all-too-briefly) Ed Harris, who admonishes him: "Your kind is headed for extinction."
Maverick's unauthorized antics land Maverick back at Fighter Weapons School, where he is given the opportunity — or ordered, if you prefer — to train the next generation of fighter pilots for a top-secret mission, the details of which are hardly important. Basically, it's a reprise of the Rebels' assault on the Death Star in the original Star Wars (1977) — and absolutely no points for guessing how it all turns out.
There are, of course, the expected complications: One of the pilots, Rooster (Miles Teller), is the son of Maverick's old wingman "Goose" (Anthony Edwards), and he still harbors a grudge over his father's death, and Maverick's subsequent attempts to prevent him from becoming a flier. The other is Maverick's on-and-off romance with old flame Penny Benjamin (Jennifer Connelly), who realizes that his high-flying days are rapidly drawing to a close, even if he doesn't. How these situations are dealt with is hardly a surprise, either
Although there is a female pilot assigned to the mission — Monica Barbaro's "Phoenix" — Top Gun: Maverick is saturated with testosterone-fueled machismo. Instead of the first film's volleyball game, there there's a football game in which the pilots (literally) flex their muscles. Much like the first film, this fares best when it's in the air. On the ground, it's fairly standard soap opera.
The only holdover from the original film, aside from Cruise, is Val Kilmer, who reprises his role as Maverick's old Top Gun nemesis, "Iceman" Kazansky, now an admiral and the man in charge of Fighter Weapons School. Kilmer's health difficulties have been incorporated into the character, who is suffering from terminal cancer but still wants to give Maverick a last shot at glory. 
Cruise and Kilmer share a few nice scenes together, and there's enjoyable supporting work from Lewis Pullman (son of actor Bill Pullman) as "Bob," the prototypical geeky misfit who proves his mettle under fire, and particularly Glen Powell as "Hangman," who is clearly an heir apparent to Maverick and plays his role to the hilt, even giving Cruise a run for his money. If there's another Top Gun on the horizon, Powell makes fair his bid to take command. 
See Mark Burger's reviews of current movies on Burgervideo.com. © 2020, Mark Burger.