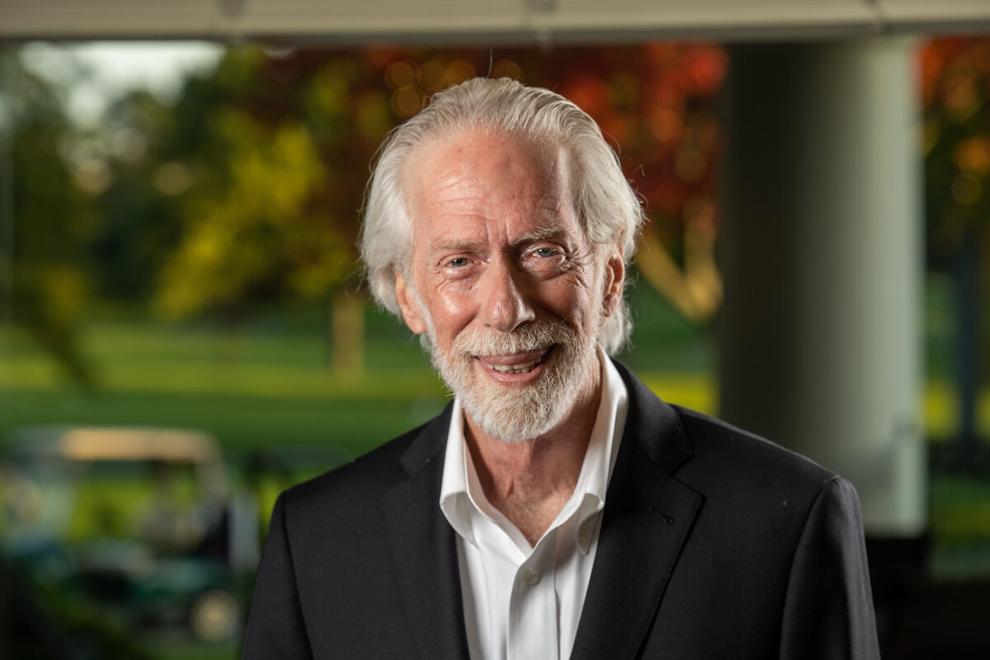 Dale Pollock is known for many things: He penned the best-selling biography Skywalking: The Life and Films of George Lucas (1983). He produced 13 feature films, including The Mighty Quinn (1989) and Set It Off (1996). He's twice been the dean of the School of Filmmaking at the University of North Carolina School of the Arts (UNCSA), from 1999-2006 and again in 2021 (as interim dean), and was a professor of Cinema Studies there until his retirement in 2021. He's been reviewing movies on WXII Channel 12 in Winston-Salem for over a decade. And he's the man who engineered the "eastward migration" of the RiverRun International Film Festival from Asheville and Brevard to Winston-Salem. (We'll get to that later.)
Now, Pollock has published his first novel, Chopped: A Novel, a work of historical fashion based on an actual murder trial in pre-Civil War Boston. On Thanksgiving 1849, the city's wealthiest man, Dr. George Parkman, was murdered and pieces of a human body were discovered in a vault underneath chemistry professor John Webster's laboratory. Webster is tried for murder, and during the trial, the young physician James Winchell Stone employs an early form of stenography to record the courtroom transcript.
Discrepancies in the case lead Stone to turn amateur sleuth and uncover the truth, which leads him on a dark, sometimes dire path that will change his life, and perhaps impact American history in the process.
Pollock's impetus for writing Chopped was that his wife Susie is a direct descendant of Dr. Stone. Her mother, Pamela O'Keeffe, had long been fascinated by the case — and her family's ties to it. It was O'Keeffe who began the process of researching the case, but it was left to the Pollocks to pick up the torch. (The book is dedicated to both women.)
"My mother-in-law was not a writer and not a researcher," Pollock said, "so in some cases, I had to literally re-research what she'd researched because she simply didn't know how to do it properly. It's a fascinating and still-controversial case. It was the 'O.J. Simpson Trial' of its day."
Pollock began work on Chopped in 2004. There were times, he admitted, that he felt stymied by the task and pushed it aside, sometimes for months on end. "I needed some air, I needed some space — but I always had a lot of encouragement, and I also wanted to fulfill a dream of hers (O'Keeffe), because it all started with her. The hardest thing was transitioning from being a non-fiction writer to a fiction writer. I realized I wasn't a natural fiction writer. I did a lot of drafts — at least 20-25 — and it was very difficult."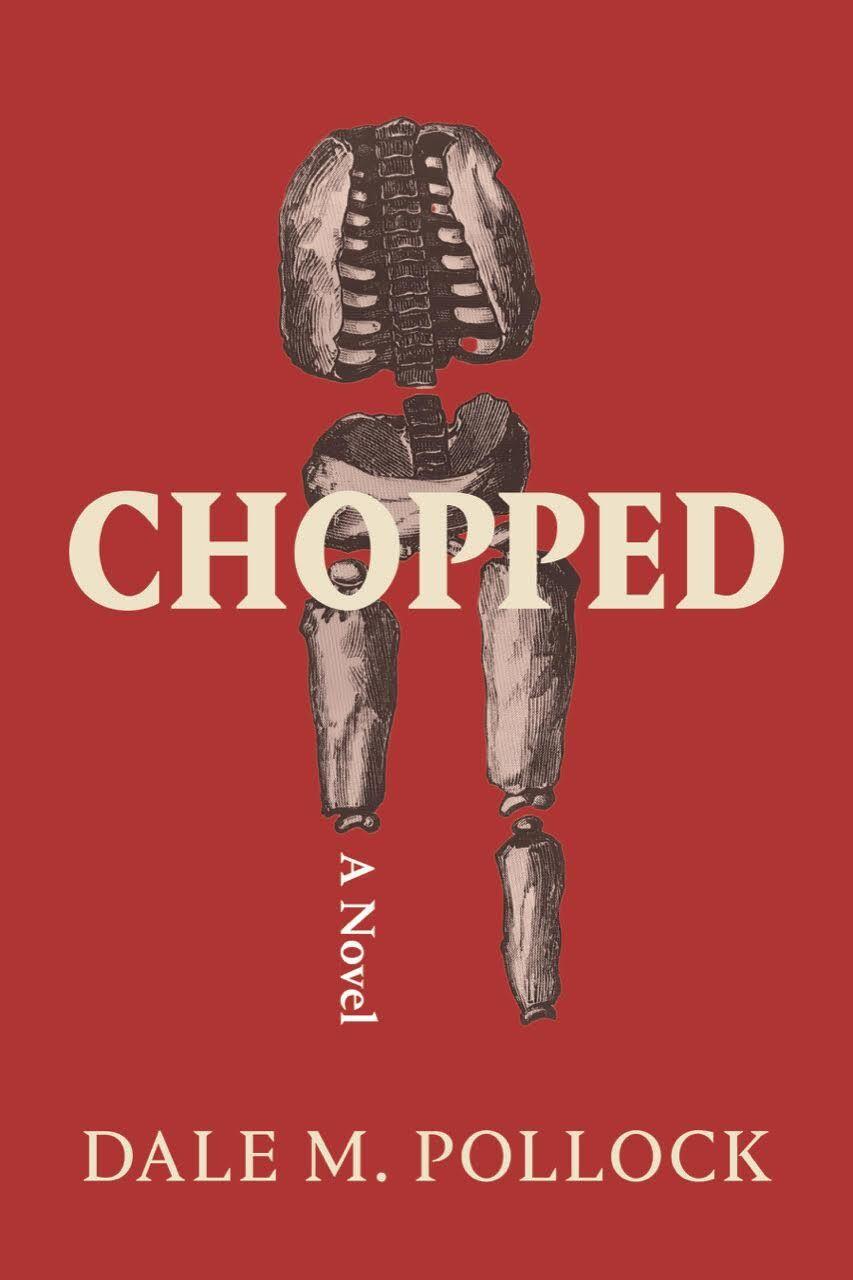 He found inspiration in the writing styles of his favorite authors. "Elmore Leonard, to be sure. His admonitions about style were incredibly valuable. I also admire a writer named Don Winslow, who has written several novels about the Mexican drug cartels and American DEA agents. He has a great sense of pacing. Other than that, every writer I ever read! Who can tell where some of the influences come from?"
Nevertheless, Pollock's patience and tenacity have produced a novel he is pleased with.
"By the end, I was satisfied," he said. "I think it's an easy read. It's based on a sensational trial and there's a strong romantic element. I did 12 years of research in Boston, and I walked every street my characters did that still existed 150 years later. Every character is a real person, with a couple of exceptions. The early reactions I've gotten from people are that they really feel they're in Boston in the 1850s. I wanted it to be accessible and entertaining while retaining the historical integrity, and if I've achieved that I'm very pleased."
Pollock has embarked on a "mini tour" to promote the book throughout the Piedmont Triad. On Friday, he'll be doing a signing at 6 p.m. at Scuppernong Books in Greensboro, followed by another March 21 at 7 p.m. at Barnes & Noble in Winston-Salem, and then April 29 ("Independent Bookstore Day") at Piedmont Books in Winston-Salem. Chopped is available on Amazon and the official Barnes & Noble website, and is currently available at bookstores in Winston-Salem, Greensboro, and High Point.
Kevin Thomas, the long-time film critic for the Los Angeles Times, worked alongside Pollock when he was a staff writer (late '70s-early '80s) before embarking on his filmmaking career. "It was a pleasure to have Dale Pollock as a colleague at the Times, where he wrote excellent film industry reportage," Thomas said.
In 2008, Thomas was a juror at the RiverRun International Film Festival. 
"A first-rate festival," he declared. "It was a delightful experience. It has a reputation for being as friendly to filmmakers as it is to audiences, and I've seen it up close. I can't say I'm surprised RiverRun is celebrating its 25th anniversary." 
"Dale was one of the first people I met when I came to interview for the RiverRun position," recalled Rob Davis, Riverrun executive director. "He's the only individual we've ever presented with our Visionary Award, as it was his vision that brought RiverRun to Winston-Salem. We presented the award during our 20th-anniversary celebration. Now, we are celebrating our 25th anniversary, and he has been a source of leadership and inspiration to the festival since it arrived in town. I am looking forward to reading his novel as his non-fiction work is exceptional."
Although Pollock isn't as directly involved in the festival's day-to-day activities, he's still an emeritus board member and one of its biggest champions, and reaching the silver-anniversary milestone "absolutely blows my mind," he laughed. "I have great confidence that it will return to its pre-pandemic level (in terms of attendance). It's not easy; the business has changed. But RiverRun's been around for 25 years and has a great reputation. I'm as excited about the 25th anniversary as anyone."
For more information about Chopped: A Novel, visit https://dalempollock.com/books/, and the official RiverRun International website is https://riverrunfilm.com/.
See Mark Burger's reviews of current movies. © 2023, Mark Burger.