GREENSBORO, NC – Grab the popcorn and take a seat on LeBauer Park's Great Lawn this summer! Greensboro Downtown Parks, Inc. (GDPI) has announced the return of its favorite community movie program, sponsored by UNC Greensboro (UNCG). 
Spartan Cinema's 2021 season kicks off on Friday, July 16 with Star Wars: The Rise of Skywalker (PG-13). From there, Greensboro Downtown Parks and UNCG will host a lineup of recent blockbusters for folks of all ages to enjoy together under the pink glow of Janet Echelman's Where We Met. Pre-movie entertainment and activities will be provided by UNCG academic and extracurricular groups, leading up to the screening of the films at sunset.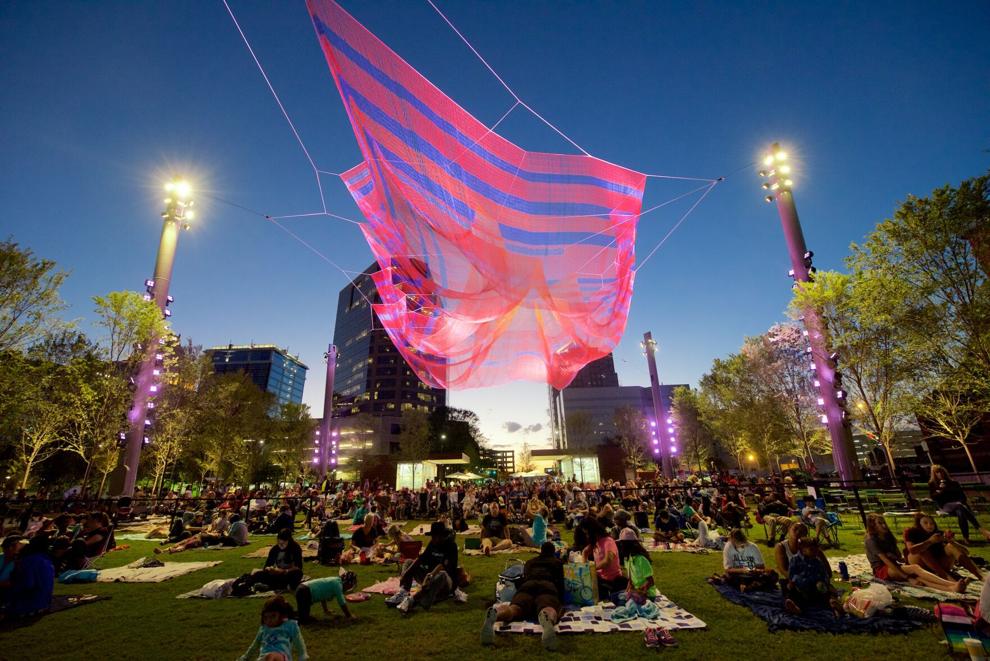 LeBauer Park's Great Lawn will open for seating at 5pm each Friday night, and groups are encouraged to bring picnic blankets or lawn chairs to seat themselves comfortably. Food and beverages will be available for purchase from the park's on-site food kiosks and other vendors. Outside food and non-alcoholic beverages are also welcome. As with all Greensboro Downtown Parks programs, this series is FREE and open to the public. 
The lineup of films for the Spartan Cinema 2021 season is as follows: 
July 16 - Star Wars: The Rise of Skywalker (PG-13) 
July 23 - Onward (PG) 
July 30 - The High Note (PG-13) 
August 6 - Trolls World Tour (PG) 
August 13 - Raya & the Last Dragon (PG) 
August 20 - Jumanji: The Next Level (PG-13) 
To learn more and keep up with updates about Spartan Cinema, check out Greensboro Downtown Parks' page about the program on its website here. 
Greensboro Downtown Parks Inc. is a non-profit organization in partnership with the City of Greensboro, Center City Park and LeBauer Park. The mission of GDPI is to serve as the executive management of Greensboro's downtown parks, focusing on public activation, maintenance, financial well-being and overall vitality.