Sawtooth class and exhibition can enhance National Black Theatre Festival experience
Sawtooth School for Visual Art and the N.C. Black Repertory Co. are both longtime, well-respected N.C. cultural institutions. Sawtooth has made a strong comeback from the COVID pandemic with classes and exhibitions, and N.C. Black Rep is bringing back its biennial National Black Theatre Festival Aug. 1-6 at venues throughout the city.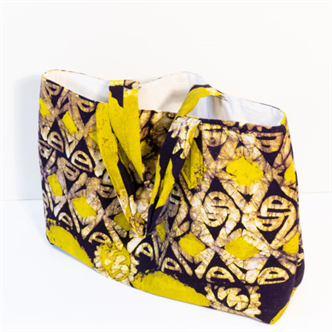 You can show up in style for the festival by making a Shopping Tote in African Textiles with Lauranita Katende and enhance your festival experience with a visit to bag(s) of sand, an exhibition in Sawtooth's Eleanor and Egbert Davis Gallery that spotlights Affective Injustice.
The 17th National Black Theatre Festival will offer more than 100 theatrical performances, including new works and Black classics performed by national and professional theater companies. Celebrity performances include Michael Colyar in Michael Colyar's Momma and Broadway veteran Stanley Wayne Mathis in Greenwood, a drama set during the Tulsa Riots in 1921. Besides electrifying performances, the Festival will present informative workshops, riveting films, and insightful spoken word poetry. The festival is produced by the N.C. Black Repertory Co. Many of the events are free. Tickets for theater performances, $10- $60, and a complete schedule of events are at https://ncblackrep.org/2022-nbtf-performance-schedule/ or 336-723-2266.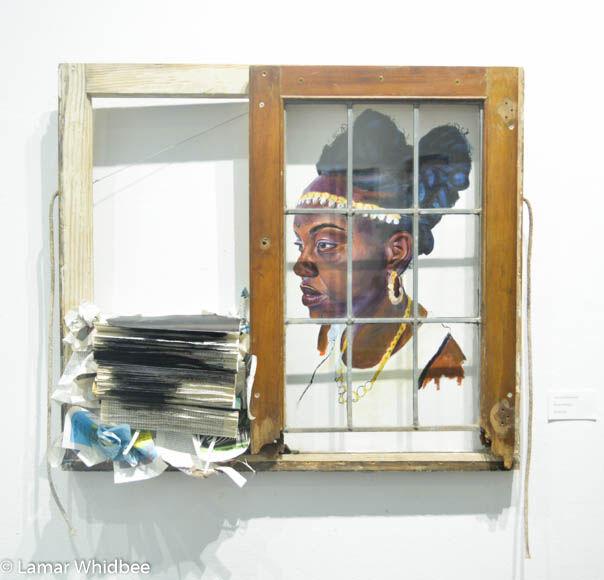 Katende's Shopping Tote in African Textiles workshop will be 6-8 p.m. Friday, July 22, and 10 a.m.-noon Saturday, July 23, in the Graphics Studio 1, at the Sawtooth, 251 N. Spruce St., Winston-Salem. The cost is $105, $97 for Sawtooth members.
Beautiful fabrics from Ghana, Benin, Nigeria and Mali will be supplied, and a review of simple sewing skills will enable you to walk away with a useful bag. For ages 13 to adult. You can bring your own sewing machine or use one of the school's.
Katende's creations are informed by her extensive travels and daily life experiences as a citizen of the world. She is a textile artist, a writer, and a self-described closet drummer.
In a statement about the philosophy behind the show bag(s) of sand, curator Paul Travis Phillips wrote: "During times of distress, bags of sand abound. Apt and able communities contribute to a collective cause of forming a protective hedge in effort to preserve critical areas. We are seeing this daily in response to extreme weather events, civil unrest, and war. These bags operate as a barrier against harmful assault from both natural and manmade threats. They signal a community's collective resolve. And they symbolize hope for the future."
Artists Ashley Johnson, Julia Gartrell, Lamar Whidbee, Steisha Pintado, Lauren Guilmette, and Jonathan Hoffman have work in the show. An Artists' Reception will be 5:30-7 p.m. Thursday, July 28.
Sawtooth is upstairs inside the Milton Rhodes Center for the Arts. It can be accessed from 226 N. Marshall St. and 215 N. Spruce St., Winston-Salem. For more information, call 336-723-7395 or visit www.sawtooth.org.
Sawtooth School is celebrating its 77th year as a multidisciplinary center for visual arts - connecting and creating community through the act of making.