RiverRun to Present Storm Lake outdoors at Kilpatrick Townsend
Presented by Wells Fargo, Screening is Free and Includes Discussion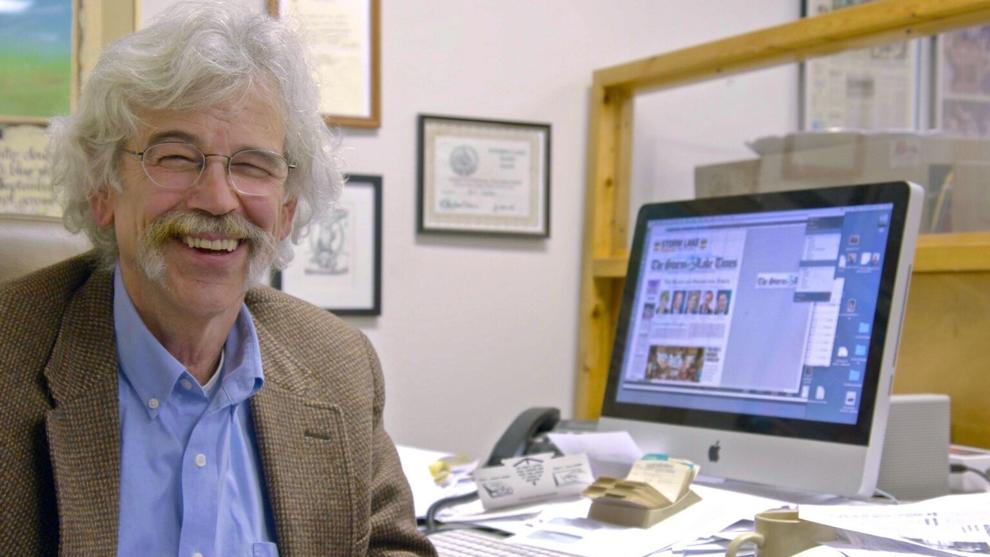 WINSTON-SALEM, NC (OCTOBER 12, 2021)— RiverRun is pleased to announce the launch of the 2021-2022 Indie Lens Pop-up season with a free screening of Storm Lake  Thurs., Oct. 21.  This event will take place outdoors at the offices of Kilpatrick Townsend, 1001 W. Fourth Street in downtown Winston-Salem. The evening will begin with a panel discussion, hosted by RiverRun's Jane McKim, featuring local newspaper professionals at 6:30 followed by the one-hour film. 
Storm Lake, Iowa, has seen its fair share of changes in the 40 years since Big Agriculture came to town. Farmers blow their life savings on new equipment they hope will keep their livelihoods intact while migrant workers flock here, welcome, and not, to achieve the American Dream. Corporate, political, and environmental forces—and even a global pandemic—threaten to overwhelm the already precarious existence of the people in Storm Lake.
Nearly 2,000 local papers have shuttered in the last 20 years, a crisis accelerated by COVID-19. The stakes have been especially high for the Cullen family; they comprise half of The Times' 10-person team. Against tight deadlines and slimmer margins, the Cullens report on their town, and wonder how the paper will survive as readers cease to support journalism like they used to.
Indie Lens Pop-Up is a neighborhood series that brings people together for film screenings and community-driven conversations. Featuring documentaries seen on the PBS Independent Lens series, Indie Lens Pop-Up draws local residents, leaders, and organizations together to discuss what matters most, from newsworthy topics to family and relationships.  Locally, Indie Lens Pop-Up is presented by Wells Fargo.
This film is free and open to the public.  Rain date for the evening will be Sunday, October 24.  Attendees should plan to bring their own chairs to the event.  More information on the screening can be found at riverrunfilm.com/year-round-events-and-screenings/. 
SPONSORS
The sponsors of the 2021 RiverRun International Film Festival help sustain the organization's mission to foster a greater appreciation of cinema and a deeper understanding of the many people, cultures, and perspectives of our world through regular interaction with great films and filmmakers. Festival sponsors include:
Title Sponsors – National Endowment for the Arts, UNCSA 
Presenting Sponsors – Arts Council of Winston-Salem and Forsyth County, City of Winston-Salem, Millennium Fund, MullenLowe Mediahub, Parkway Lincoln, Wake Forest University
Marquee Sponsors – Forsyth County, Kilpatrick Townsend Attorneys at Law, Nelson Mullins, North Carolina Arts Council. PNC, Reynolds American, Inc., Salem Smiles Orthodontics, Visit Winston-Salem
The 24th RiverRun International Film Festival will take place April 21–April 30, 2022.
ABOUT RIVERRUN
The RiverRun International Film Festival is a non-profit cultural organization dedicated to the role of cinema as a conduit of powerful ideas and diverse viewpoints. Founded in 1998, RiverRun is a competitive event that annually showcases new films from both established and emerging filmmakers around the world. Each spring, RiverRun screens new narrative, documentary, short, student and animated films, offering both audience and jury prizes in competition categories.