RiverRun to Present "Love in the Time of Fentanyl" Preview on January 24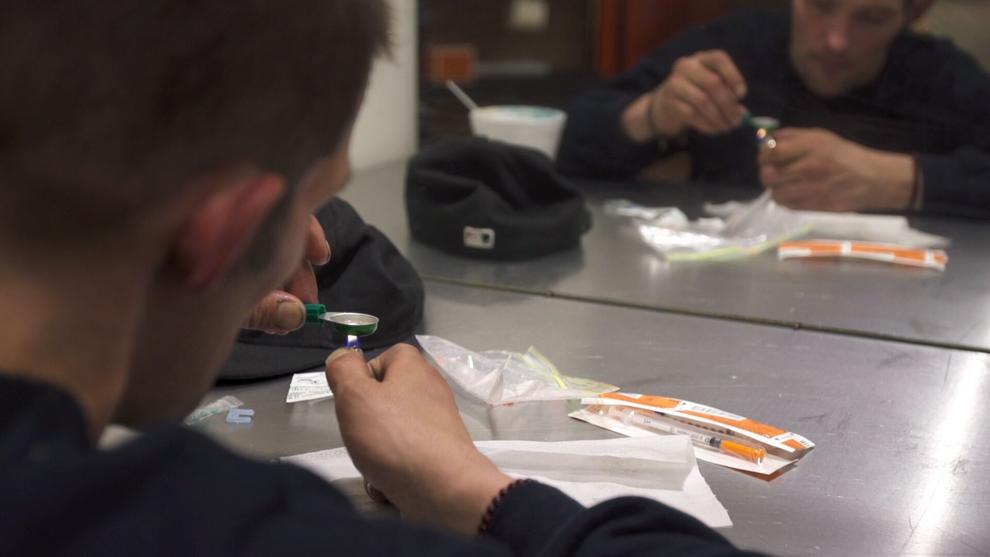 Film and discussion being presented as part of the Indie Lens Pop-Up Program 
WINSTON-SALEM, NC (JANUARY 16, 2023)—RiverRun International Film Festival will offer a virtual preview screening of "Love in the Time of Fentanyl" on Tuesday, January 24 at 7 p.m.  This screening is being presented in partnership with UNC-TV PBS North Carolina and is being screened as part of the Indie Lens Pop-Up program.  Tickets to the free screening can be reserved at riverrunfilm.com.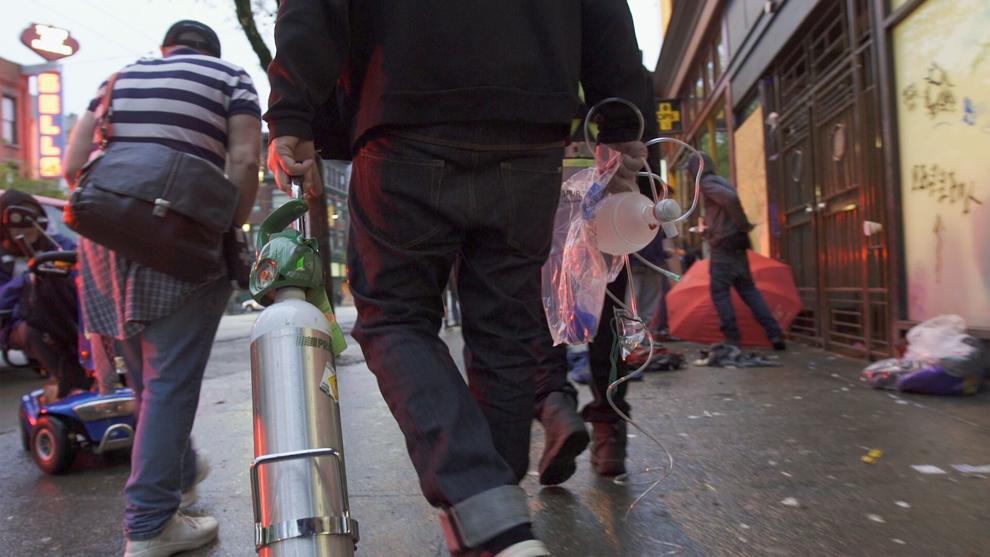 "Love in the Time of Fentanyl" is rated TV-MA and will be preceded by an advisory.  Following the hour-long preview screening, RiverRun will present a panel discussion about the overdose crisis, how safe injection sites could be a solution, and ways communities can work together to help people most impacted. Indie Lens Pop-Up and RiverRun aim to spark enlightening conversations that shed light on issues affecting the Piedmont Triad and other communities across the United States.
When the number of overdose deaths in Vancouver, Canada, reached an all-time high, filmmaker Colin Askey began filming employees and volunteers at a safe injection site, also known as a supervised consumption site. The resulting film, "Love in the Time of Fentanyl," shares a deeply personal look at how safe injection sites can provide hope and reprieve for people struggling with addiction throughout the United States, as lawmakers and community members debate legalizing these services.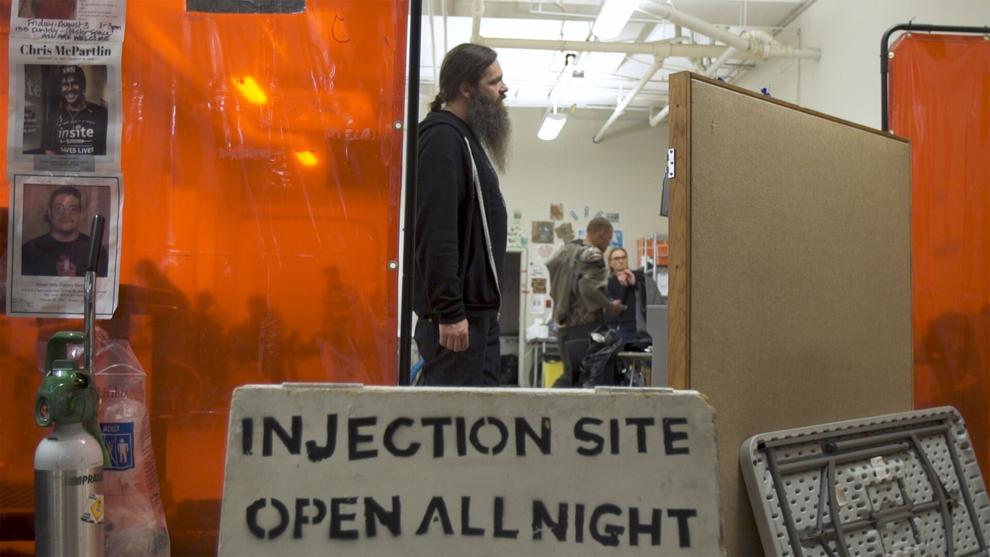 The Overdose Prevention Society, a supervised drug injection site that primarily employs active and former drug users, takes measures to save lives and reduce tragedy in their community. From OPS founder Sarah Blyth, who opened the site without government approval, to manager Trey Helten, a former heroin user who memorializes lost community members with graffiti art, the film centers on the people approaching this crisis with solutions while the opioid overdose epidemic continues to tear through communities all over North America.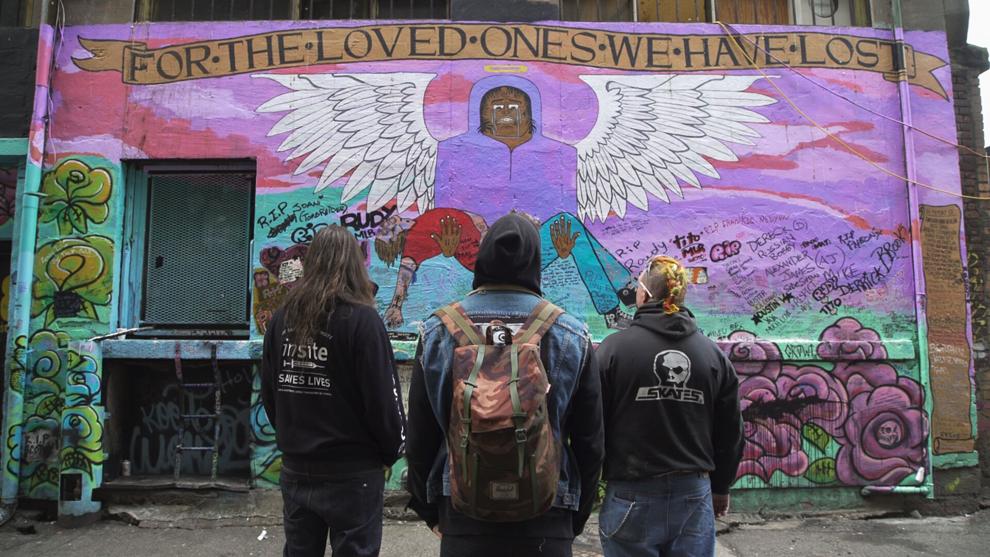 Taking viewers inside the day-to-day of a safe injection site, Askey also follows supervisor Norma, a beloved Indigenous elder in the community who cooks meals for the staff, and volunteer Dana McInnis, an active fentanyl user who constantly reverses overdoses at work.
The timely film moves past the stigmatization of injection drug users and walks alongside those most vulnerable in the overdose crisis.  
For more information, visit the "Love in the Time of Fentanyl" page on INDEPENDENT LENS.
"Love in the Time of Fentanyl" premieres on PBS's INDEPENDENT LENS on Monday, February 13, at 10 p.m. ET. The film will also be available to stream on the PBS Video app.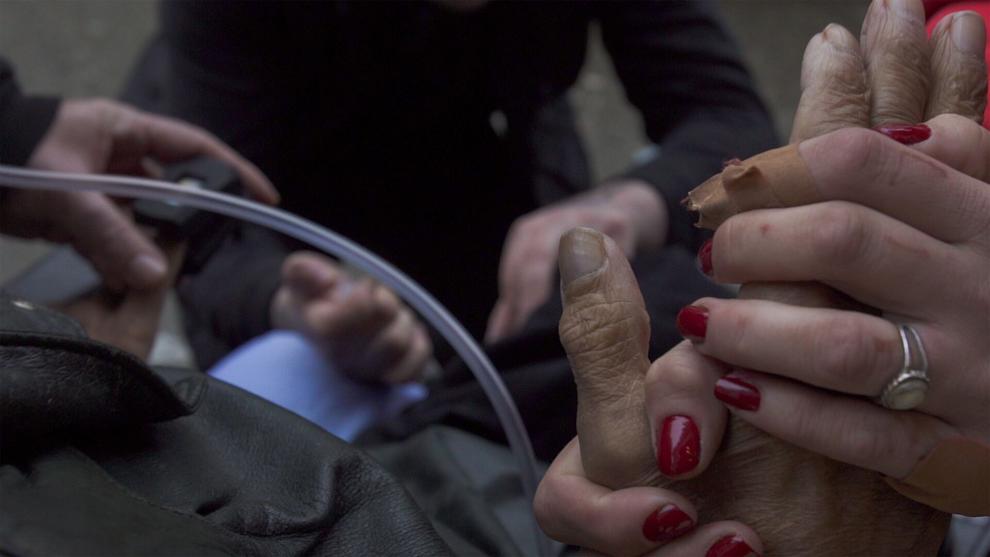 About Indie Lens Pop-Up
Indie Lens Pop-Up is a neighborhood series that brings people together—virtually and in-person—for film screenings and community-driven conversations. Featuring documentaries seen on PBS'sINDEPENDENT LENS, Indie Lens Pop-Up draws local residents, leaders, and organizations together to discuss what matters most, from newsworthy topics, to family and community relationships. Make friends, share stories, and join the
RiverRun sponsors
The RiverRun International Film Festival's sponsors help sustain the organization's mission to foster a greater appreciation of cinema and a deeper understanding of the many people, cultures and perspectives of our world through regular interaction with great films and filmmakers. Festival sponsors include: 
Title Sponsor: UNCSA
Presenting Sponsors: Arts Council of Winston-Salem and Forsyth County, City of Winston-Salem, Millennium Fund
Marquee Sponsors: Forsyth County, Kilpatrick Townsend Attorneys at Law, Nelson Mullins, North Carolina Arts Council, PNC, Womble Bond Dickinson
About RiverRun
The RiverRun International Film Festival is a nonprofit cultural organization dedicated to the role of cinema as a conduit of powerful ideas and diverse viewpoints. Founded in 1998, RiverRun is a competitive event that annually showcases new films from both established and emerging filmmakers around the world. Each spring, RiverRun screens new narrative, documentary, short, student and animated films, offering both audience and jury prizes in competition categories.
RiverRun will celebrate its Silver Anniversary this year, with the 25th RiverRun International Film Festival running April 13–22, 2023.