Queer Fear Returns for its Second Year with In-Person and Online Screenings
Winston-Salem, NC (September 28, 2022) - Queer Fear Film Festival has announced its full film lineup and the release of single tickets and all-access passes for the 2022 festival. Queer Fear returns for it's second year with a lineup including nineteen films. For the first time, the festival will hold screenings in-person at a/perture cinema, as well as online screenings from Friday, October 21, to Sunday, October 23.
The 2022 lineup consists of 95% queer-identifying filmmakers and 37% BIPOC-identifying filmmakers. This year's festival will award honors including cash prizes for the top feature film, top short film, top student film, audience choice film, and also an award for the top-scoring unproduced script from the screenplay competition.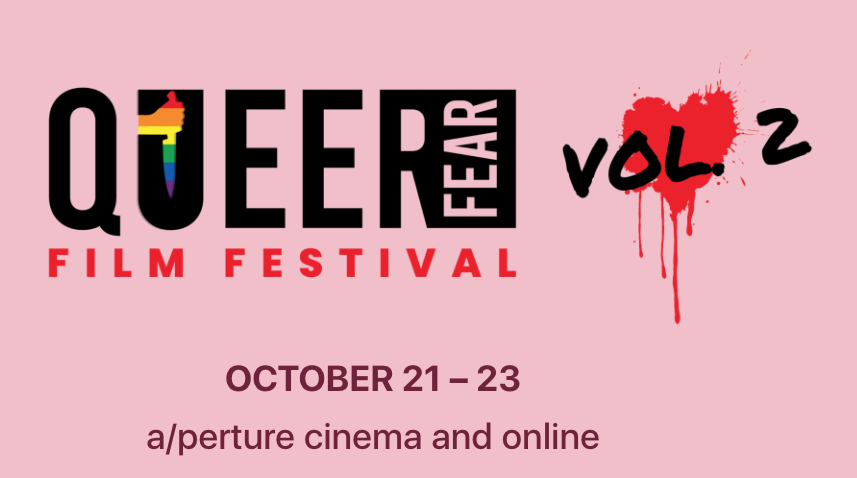 Notable Films and Honors:
Director Matt Porter brings his short film Unicorn to Queer Fear after its premiere at the 2022 Tribeca Film Festival. The festival will host the world premiere of Michael Rogerson's All the Way Down, This Time, starring Jessie Pinnick (Princess Cyd). Queer Fear Film Festival will also screen films by two festival alums. Director Ezra Brain returns with their short film What Being a Woman Means to Me, and director Preston Powell returns with the short film Birthday Parties.
About Tickets and Venue:
Tickets for the 2022 festival are available for purchase on the Queer Fear Film Festival website. Single tickets are $12, and all-access passes are $30, which include three in-person and three online screening blocks, as well as a Queer Fear swag bag. In-person screenings are in Winston-Salem, NC at a/perture cinema. Online screenings are hosted on Eventive.
About Queer Fear Film Festival:
Queer Fear Film Festival started in 2021 as a space to celebrate queer horror stories and creators.