Meet Writer, Director, Producer, Filmmaker, Actor Of Redpillmovie20 Tonya Pinkins at Aperture Theatre
Aperture Theater, 311 W. 4th St., Winston- Salem, NC
August 3rd, 2022 10pm EST - $15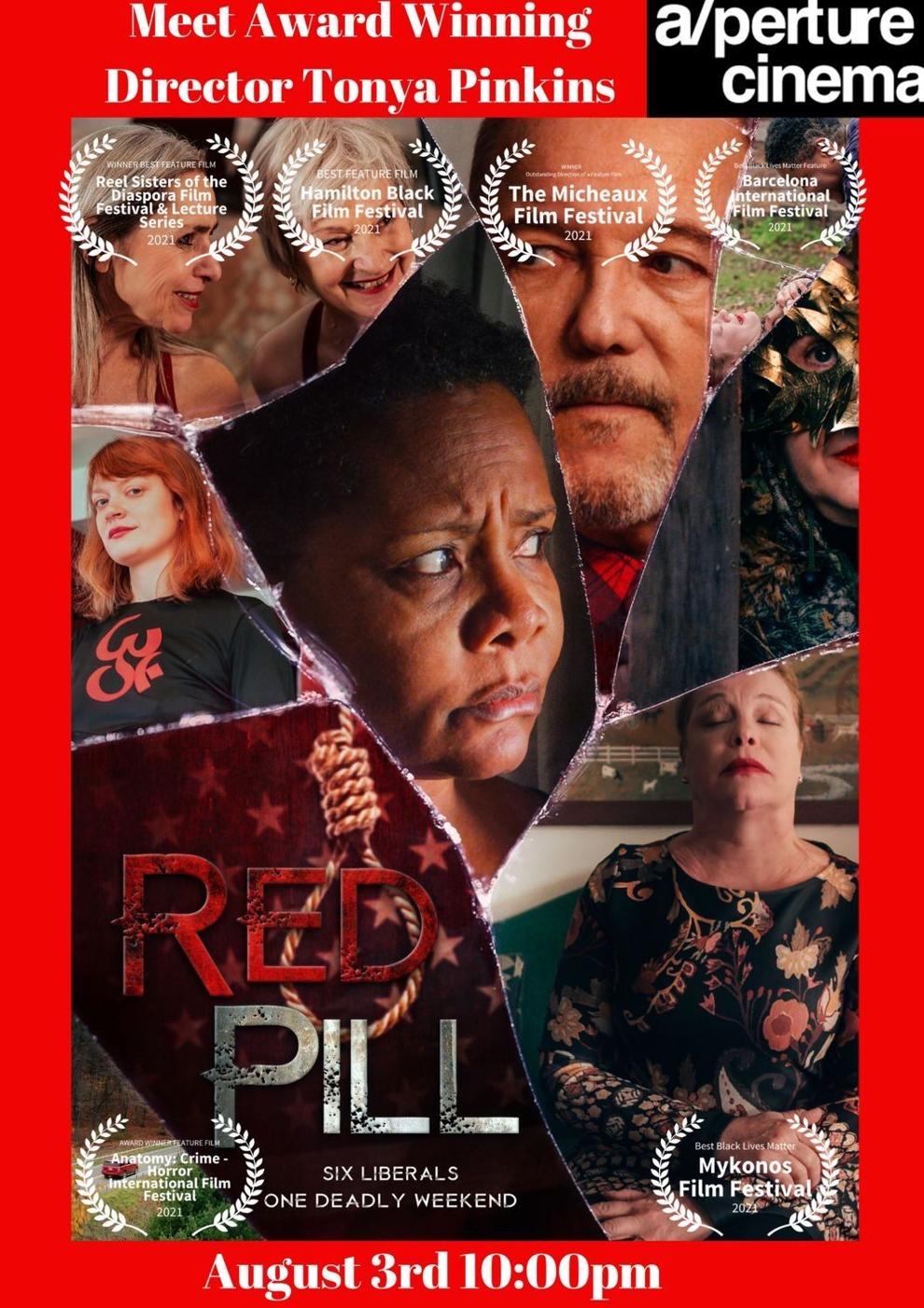 Tony Award winner, Tonya Pinkins debut feature film RED PILL which was shot in 2019 yet foreshadowed the January 6, 2020 insurrection and much of what is happening politically in the United States today. RED PILL a one night only screening at The Aperture Cinema in Winston Salem, North Carolina.  aperturecinema.com. Tonya will be in attendance for the screening.  Tickets are $15 for the 10:00pm screening.
She is in Winston -Salem as a celebrity guest for the bi-annual National Black Theater Festival ncblackrep.org. RED PILL has won over 20 international awards including The Reel Sisters of The Diaspora, Micheaux, Hamilton Black,  Anatomy of Horror, Charleston Black film Festival, Mykonos  and many others.
There will also be a reading of her play JEFFREY MANOR starring Lisa Arrindell, Dawnn Lewis, Starletta Dupois on Tuesday August 2nd at 1:00 in the Hearn Room A 425 Cherry Street in the Bethabara Room on the second floor . Admission to the reading is free.
Tonya is a Tony award winning veteran of nine Broadway shows. She most recently portrayed Emmett Till's grandmother, Alma in Women of the Movement ABC/HULU. Fans also remember her from All My Children, As The World Turns, Scandal, Madam Secretary, Gotham and Fear The Walking Dead
https://www.audible.com/pd/Red-Pill-Unmasked-Audiobook/B09QDZ7SJK