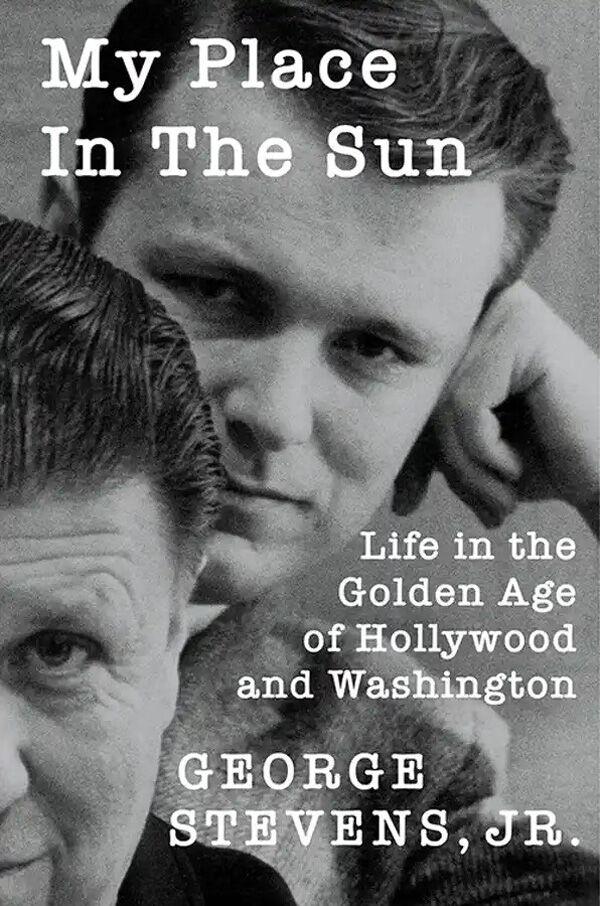 To say it's an honor to interview George Stevens Jr. is something of an understatement. This is, after all, the man who founded the American Film Institute (AFI) and created the AFI Lifetime Achievement Award, co-founded the Kennedy Center Honors, served as co-chairman of the President's Council on the Arts and Humanities under Barack Obama, has won over a dozen Emmy Awards, a Humanitas Award, two Peabody Awards, and an Honorary Oscar in 2012 for his lifelong contributions to the film industry.
And, oh yes, he's the son of legendary filmmaker George Stevens (1904-'75), who directed such classics as Swing Time (1936), The More the Merrier (1943), A Place in the Sun (1951), Shane (1953), Giant (1956), and The Diary of Anne Frank (1959). He was Oscar-nominated as Best Director for the last five, winning for A Place in the Sun and Giant.
Now, George Stevens Jr. has penned an autobiography, one as expansive, entertaining, and illuminating as his father's best films. My Place in the Sun: Life in the Golden Age of Hollywood and Washington (528 pages, $34.95 retail) was published in May by the University Press of Kentucky, and within its pages, Stevens details his life and career — and the lives of those around him — to such an extent that the reader truly gains an insight into the world in which he lived.
"That is so nice to hear," he said. "I really am happy how the book turned out. I found a form to allow the reader to remain engaged, and it's been so rewarding to hear how many readers have discovered things they didn't know previously. It brought back a lot of memories."
Stevens had a memoir in mind for several years but was simply too busy to devote the time needed to complete it — until fate stepped in. "COVID helped me finish it," he admitted. "For two years, I had all this time to devote to working on it, and it was very valuable time."
In addition to Hollywood royalty, Stevens rubbed elbows with politicians and presidents, worked tirelessly as an ambassador of global communication via the arts, and raised two sons and a stepdaughter with wife, Elizabeth. In addition to his father, another of Stevens' mentors was the legendary newsman Edward R. Murrow, who tapped him to serve as director of the Motion Picture and Television Service under the auspices of the United States Information Agency, where he oversaw the production of hundreds of documentary short films, including the Oscar-winning Nine from Little Rock (1965).
There are those who would say Stevens has led a charmed life, being the son of an Oscar-winning filmmaker, but he forged his own future through determination, hard work, a bit of luck, and what is clearly a Stevens family trademark: Stubbornness. "All of that is accurate," he confirmed with a laugh.         
Stevens lavishes praise on many and levels only mild criticism at a few. That, he said, was intentional. "I decided not to go into the area of settling old scores, but in a few instances, by implication, I dealt with matters."
When asked if there were any gaffes or missteps in presenting the AFI Lifetime Achievement Award honors, he admitted "probably" — but he preferred to concentrate on specific ones. "I did 25 of them, and I really touched on only four. They were such rich pleasures. Sidney Poitier's (in 1992) was such an extraordinary night. Harry Belafonte was the host, Rosa Parks was in attendance … I really think we captured the fullness and greatness of a man I considered a dear friend. John Huston's (in 1983) and Lillian Gish's (in 1984) were also wonderful."
The award was inaugurated in 1973 — John Ford being the first recipient — and, indeed, George Stevens Sr.'s name did come up as a possible honoree.
"There was a discussion once, and I sort of demurred," he recalled. "I told the board 'I would have to resign,' and my friend Ted Ashley, the chairman of Warner Bros. and an AFI board member, joked 'Let's take it to a vote!' Thanks, Ted!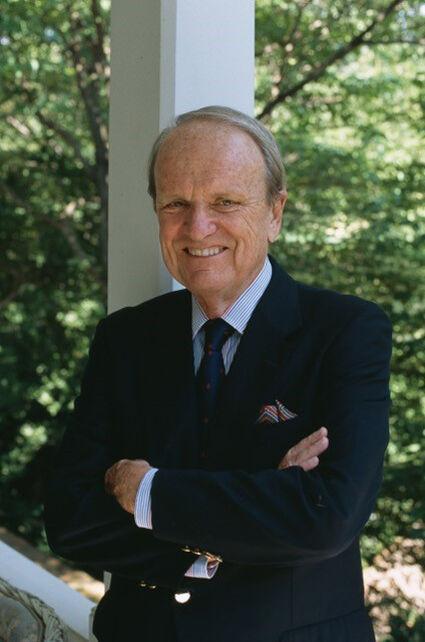 "My father enjoyed recognition, but he wasn't eager for the spotlight. Ivan Moffat (the screenwriter for Giant), a long-time family friend, humorously observed that my father 'suffered from pretentious modesty,'" he laughed.
Nevertheless, he paid great homage to his father in the award-winning 1985 documentary George Stevens: A Filmmaker's Journey, which not only encapsulated his father's career but also his service with a military film unit during World War II, where he and his crew filmed the Normandy landings on D-Day, the liberation of Paris, and the discovery of the Dachau concentration camp — an experience that deeply affected him.
There has long been the observation that following his wartime experiences; Stevens Sr. never directed another comedy. "In a sense, that is true," Stevens said, "but there was situational humor in his later films: Giant, Shane, and even The Diary of Anne Frank. There is laughter. He retained that gift for humor. His last film, The Only Game in Town, was supposed to be a comedy … not one of Dad's best films, and he'd be the first to agree!"
George Stevens made movies, and George Jr. also produced and directed, but at the AFI, they made moviemakers. In a sense, everything came full circle.  
Having turned 90 in April, shortly before the publication of his autobiography, George Stevens Jr. is still hard at work as a producer. His latest project? The audiobook for My Place in the Sun, and he's working with someone whose talents he is well familiar with, his younger son David. "I'm really glad we're doing it together," he said. "We've really enjoyed the experience."
The official University Press of Kentucky website is https://www.kentuckypress.com/.