Good Life, the feature directorial debut of writer/producer Bonnie Rodini, is predictable but pleasant, an unpretentious comedy with bittersweet moments and a winsome performance by leading lady Erica Wessels.
Olive Pappadopoulis is a thirty-something dental hygienist in Cape Town, South Africa. At loose ends after a break-up, she impetuously decides to revisit her roots — in Greece. Her mother (Jennifer Steyna) warns her against it, but Olive is not to be denied. She wants to visit her late father's house and recharge her batteries. It is rather remarkable that Cape Town locations double for Greece, as steeped in the culture as it is portrayed here.
It quickly transpires that Olive is greeted by inhospitable villagers and that the "house," as it were, is in ruins. Olive makes a new friend in Jet (Caleb Payne), a precocious seven-year-old Albanian refugee, and a new enemy is the local fortune teller Haroula (Robyn Scott), for reasons that will soon become evident. She even catches the eye of handsome — and available — Nikos (Sven Ruygrok), so things are looking up.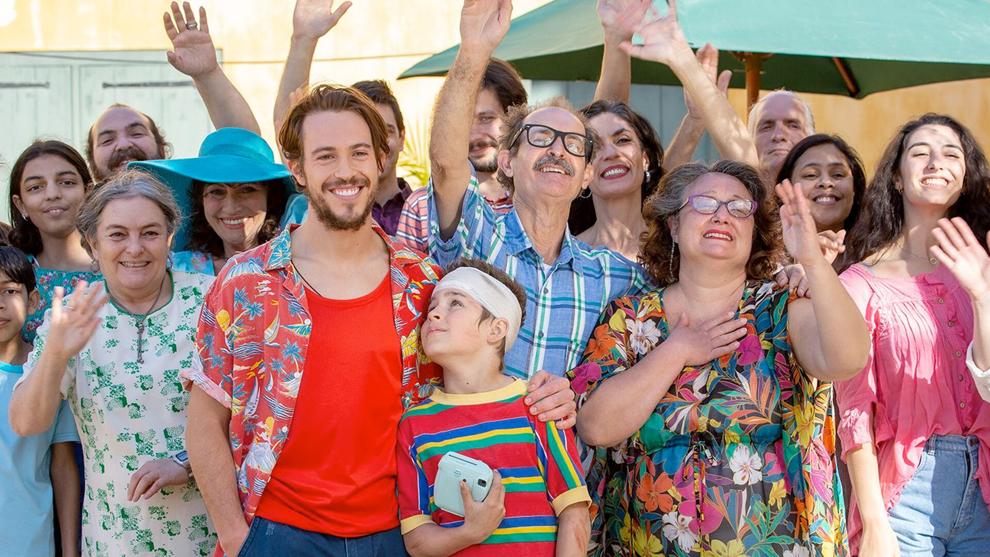 Good Life might initially appear a distant cousin of The Lost Daughter (2021), the Oscar-nominated drama starring Olivia Colman. But the mood here is cheerier and fluffier, with the sunny locations nicely captured by cinematographer Amelia Henning. Wessels initially overdoes the neurotic quirks at the outset, but soon settles down into a more relaxed, more likable groove — and she certainly looks great in a bikini. In what could have been stock roles, Ryugrok and Payne are charming, and there's a terrific supporting turn by Nicky Rebelo as Spiro, the local pharmacist and Haroula's long-suffering husband, who takes pity on Olive and takes Haroula to task for her long-simmering antagonism.
The well on Olive's property figures prominently in the proceedings, and it could legitimately be said that all's well that ends well.
— Good Life is available on iTunes, Apple TV, Google Play, Microsoft, Rakuten, Sky Store, Amazon, Volta, and IFI@Home.