Having already accommodated LEGO Batman in The LEGO Batman Movie (2017), it should be no surprise that the DC Universe would eventually zero in on Krypto, Superman's faithful canine companion. Hence, DC League of Super-Pets, the first in a prospective franchise detailing the adventures of Krypto and his fellow four-legged crime fighters.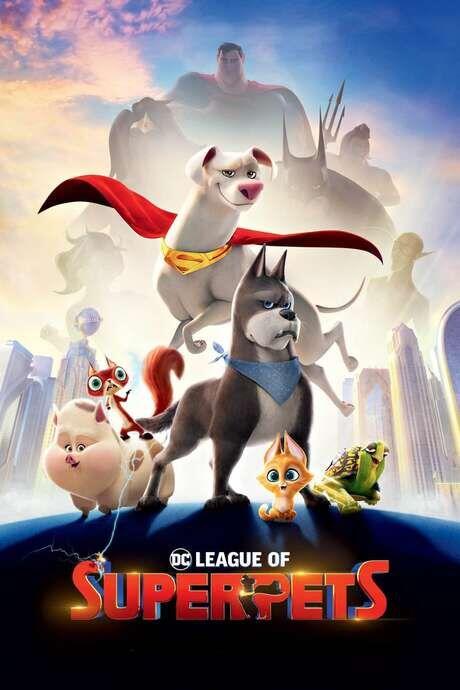 Having escaped the doomed planet Krypton years before, Superman (voiced by John Krasinski) has settled in Gotham City in the guise of Daily Planet reporter Clark Kent. Krypto (voiced by producer Dwayne Johnson) often lends assistance to the Man of Steel's heroic exploits and is perfectly content to be (Super)man's best friend, but becomes jealous when Superman begins seeing more and more of comely co-worker Lois Lane (voiced by Olivia Wilde), to whom he's about to pop the question.
Krypto's envy soon takes a backseat to more pressing matters, such as the latest nefarious scheme by Superman's old nemesis, Lex Luthor (voiced by Marc Maron). Lex has perfected a formula for Orange Kryptonite, which has the effect of bestowing superpowers upon pets. In a film like this, one just goes along with the story, no matter how silly or far-fetched. After all, it is a cartoon at heart.
Lex is the human heavy here, but even he is overshadowed by Lulu, a garrulous guinea pig whose exposure to the Kryptonite has not only given her super strength but the inevitable thirst for worldwide domination. Saturday Night Live alum Kate McKinnon gives voice to Lulu and is clearly having a grand old time delivering insults and putdowns and generally nibbling the scenery to shreds.
Lulu and her minions manage not only to imprison Superman, but the entire Justice League contingent, so it's up to Krypto — who has lost his own super powers — to round up a ragtag bunch of "super-pets" to vanquish Lulu and save the day. This they do, in bubbly, extravagant fashion. Yet, like a growing number of animated features, DC League of Super-Pets emphasizes spectacle and special effects, sometimes at the expense of the story's simpler charms. The thinking in Hollywood seems to be that bigger is better. But let's face it: When has Hollywood ever thought otherwise? 
The filmmakers certainly haven't skimped on voice-over talent, and DC League boasts a star-studded line-up: Kevin Hart, Natasha Lyonne, Diego Luna, Vanessa Bayer, Thomas Middleditch, Ben Schwartz, Alfred Molina, Lena Headey, Jemaine Clement, Busy Phillips, Keith David, Dan Fogler, and Keanu Reeves (nicely riffing Batman).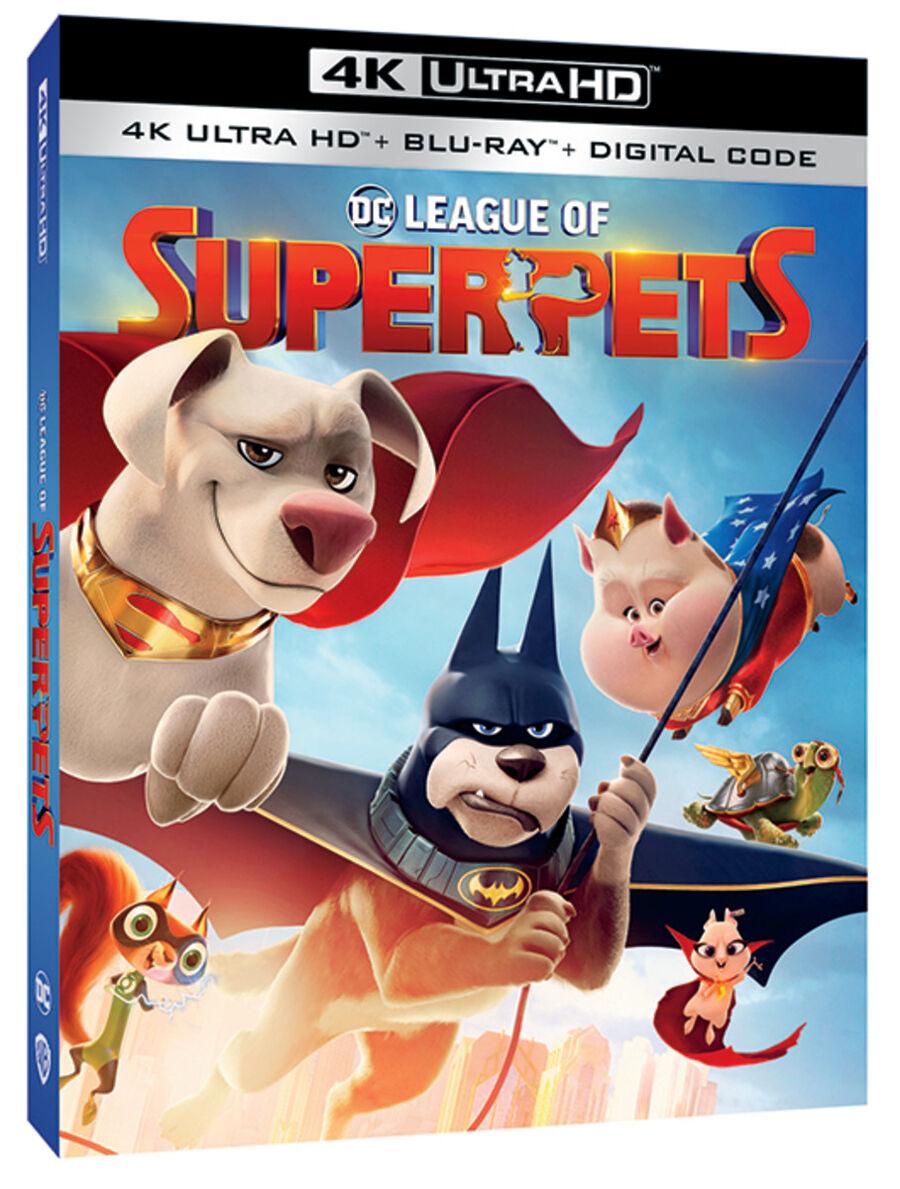 There are a good number of in-jokes regarding DC Comics characters that will no doubt amuse devotees, but since the overall film is essentially geared toward smaller children, they might not be as steeped in the DC lore as older audiences. Nevertheless, screenwriter/producer/director Jared Stern keeps things moving at a steady clip. DC League may be light fare, but it's still an entertaining diversion, particularly for kids. In addition, composer Steve Jablonsky deftly incorporates the original John Williams Superman score and Danny Elfman's original Batman score into the mix. It's hardly a spoiler to reveal that the development of the next big-screen DC League of Super-Pets is already underway. There's more to come. 
DC League of Super Pets is playing in theaters and is also available on DVD ($34.98 retail), DVD/Blu-ray combo ($39.98 retail), and 4K Ultra HD combo ($49.98 retail) — each replete with bonus features — from Warner Bros. Home Entertainment. 
See Mark Burger's reviews of current movies on Burgervideo.com. © 2020, Mark Burger.