Jasme' Kelly: A Tribute to Nina Simone with guest opener Mysti Mayhem
Friday, July 2, 8PM
Ghostlight Concert Series
Don't miss this this soul-stirring concert recalling the legacy of North Carolina's own Nina Simone and her influence on music, activism and culture as told by singer-songwriter Jasme' Kelly. The night promises to be an exciting combination of songs by the High Priestess, new classics from Lady Jasme' and audio from interviews with Miss Simone's family conducted by Jasme', plus unforgettable opener Mysti Mayhem!
Tickets are $25 in advance; $30 at the door, taxes & fees included.
The Box Office will open at 7:30pm. More online!
PRESENTED AS A PART OF THE GHOSTLIGHT CONCERT SERIES
Ghostlights are a tradition almost as old as theatre itself – they light the stage when there are no performers, keeping the spirit of the theatre alive. For months of 2020, the Carolina's ghostlight was burning bright, but live entertainment is now returning to the stage with the Ghostlight Concert Series! The Ghostlight Concert Series is presented with support from ArtsGreensboro.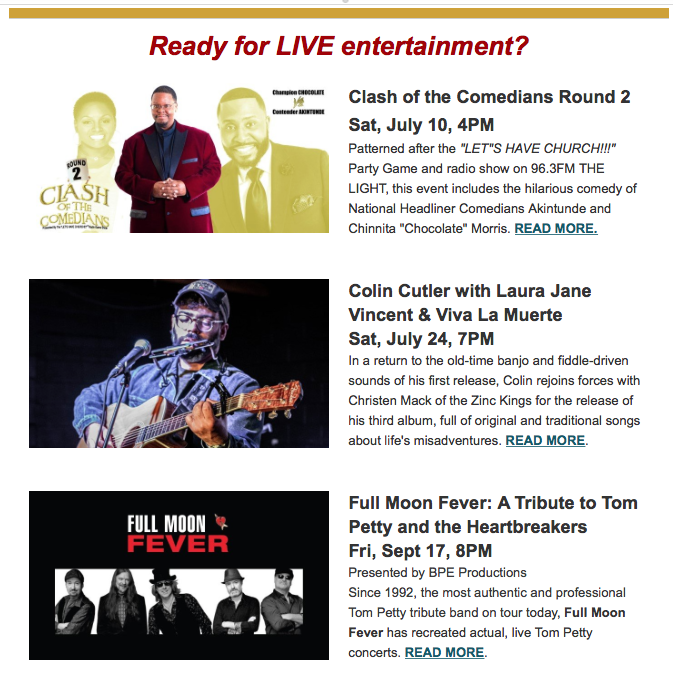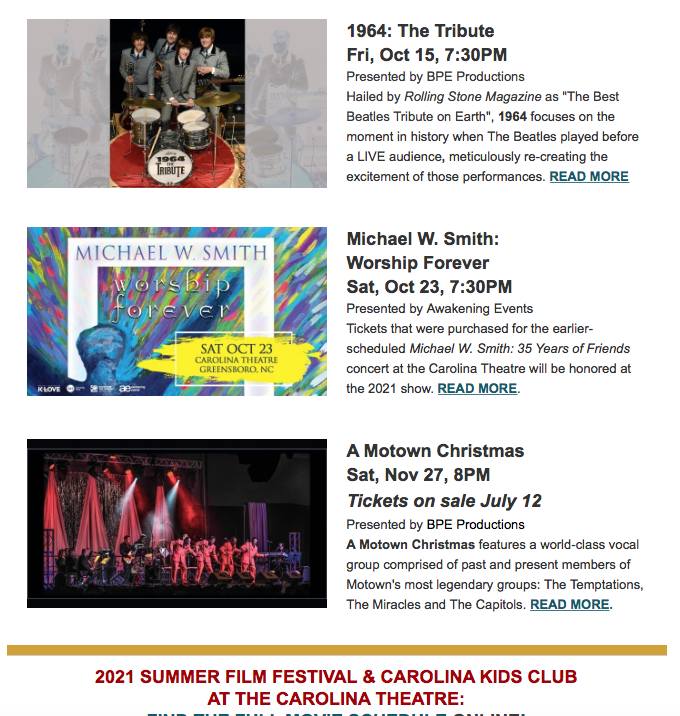 FIND THE FULL MOVIE SCHEDULE ONLINE!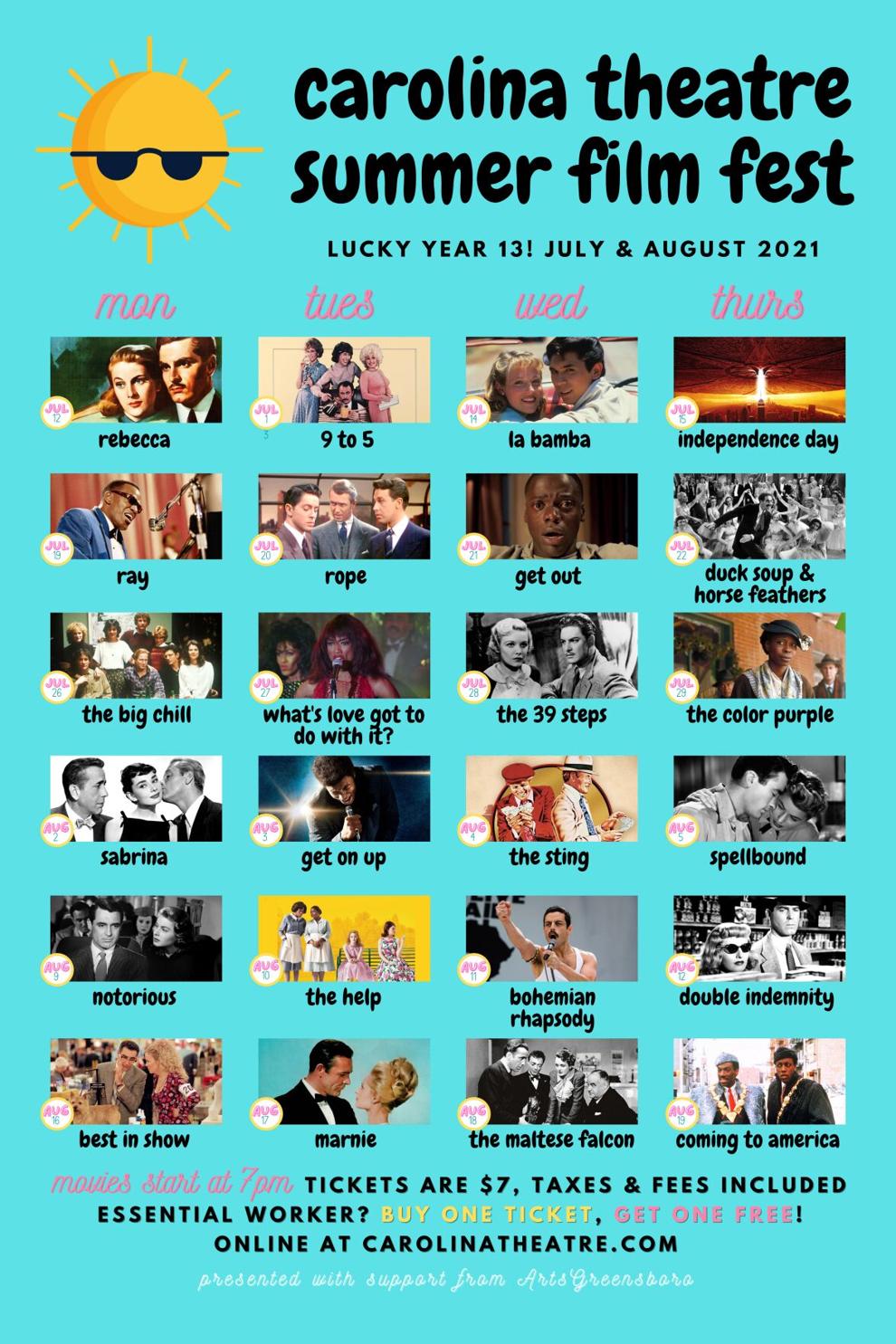 CAROLINA THEATRE OF GREENSBORO
310 South Greene Street
Greensboro, NC 27401
336-333-2605