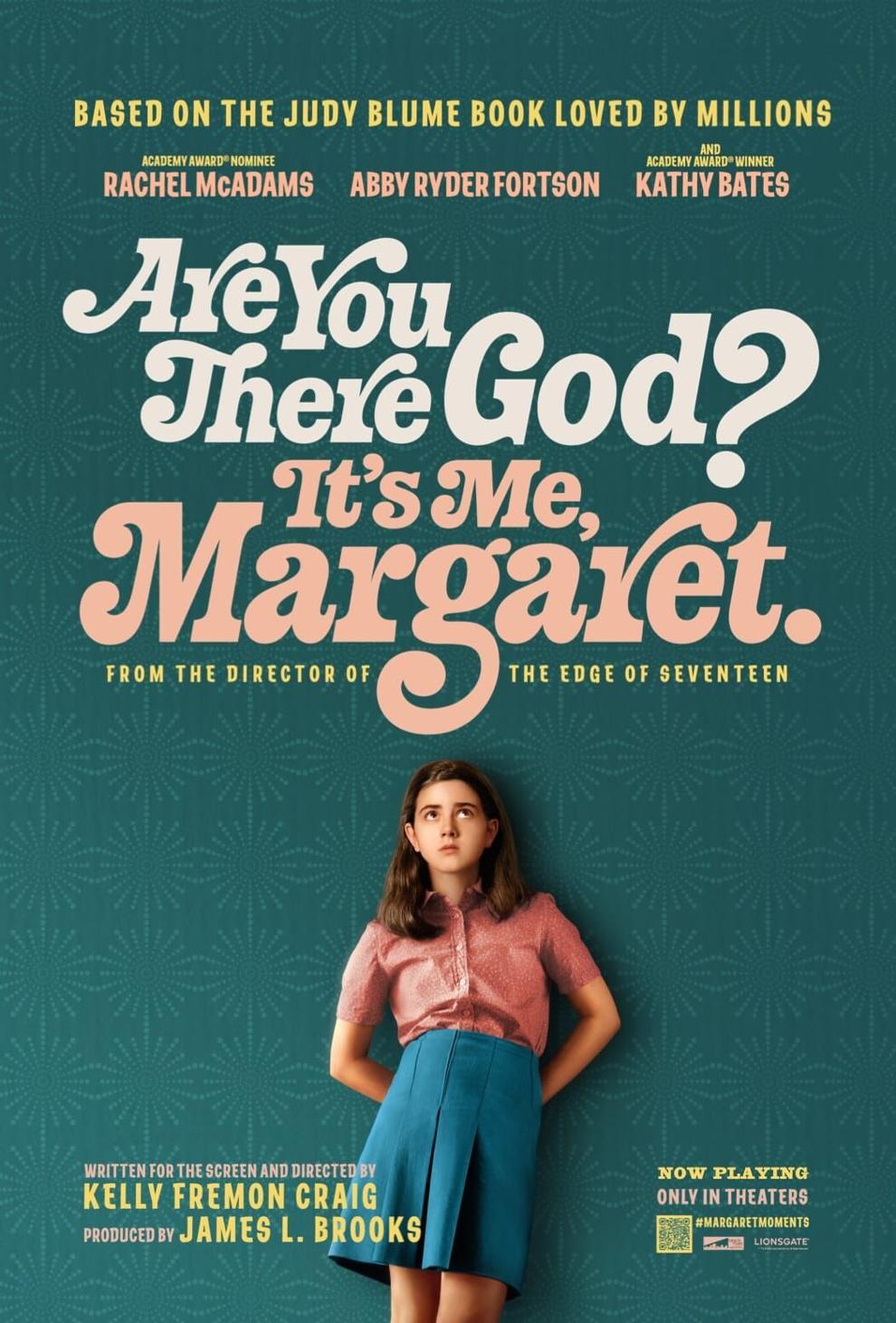 Almost since the day it was published in 1970, author Judy Blume had resisted constant entreaties and offers to bring her best-selling novel Are You There God? It's Me, Margaret. to the screen (both big and small) yet steadfastly refused. After more than five decades, she consented and the property fell into the capable hands of screenwriter/producer/director Kelly Fremon Craig, under the auspices of Oscar-winning producer James L. Brooks.
Any concerns that the screen version of Margaret would feel dated are quickly dispelled. Although the setting is 1970, the themes of the film are timeless and universal. They could just as easily have happened in 1980 or 1990 or, for that matter, 2023 — and in almost any culture or language. Then again, that's a big reason that Blume's book has retained its popularity all this time.
Of course, there are those "enlightened" — and that term is used with utmost sarcasm — observers who have repeatedly tried to challenge or, sometimes successfully, to have the book banned outright, about which no more need be said. Besides, over the years Blume has said plenty about the controversy.
A major component for the film's success, if not the main component, is the enormously appealing and empathetic performance of Abby Ryder Fortson in the title role. She never makes a false move as the character embarks, not always gracefully, on her journey of self-discovery. Having recently moved from New York City to the suburbs of New Jersey with her mother (Rachel McAdams) and father (Benny Safdie), she's thrust into a whole new world, and ready or not, here she comes.
As an only child, whose mother is Catholic and her father Jewish, Margaret's search for identity sees her periodically confessing her insecurities to the Almighty (hence the title of the book and film). She and her friends are in a rush to "grow up," without quite grasping what growing up is all about. There's the growing attraction to boys, menstruation, training bras, a desperate need to belong — and all the confusion in between. These are themes that anyone can identify with, whatever their age or gender — and Craig conveys them in a sincere and heartfelt fashion.
Craig fashions a convincing if somewhat gauzy, portrayal of the era. There are the requisite period trappings, as well as a smattering of chart-topping tunes from the time, but the narrative is completely focused on Margaret and her immediate environment. There's no mention of Vietnam or Kent State or Richard Nixon or the moon landing that took place in 1969. Nor does there need to be. These are not issues that directly concern Margaret and therefore might have been a distraction to the story at hand. 
McAdams, whose resemblance to Julia Roberts has never been more striking, plays Margaret's mother, Barbara, struggling to adjust to being a suburban housewife. She has some good scenes, but those that don't necessarily include Margaret seem a bit extraneous. Safdie, better known as an acclaimed filmmaker collaborating with his brother Josh (Good Time, Uncut Gems) plays Margaret's doting dad Herb. As Margaret's blowsy Jewish grandmother, Kathy Bates assumes a role that would have once been played by Shelley Winters or Lainie Kazan. She's showy but never overpowering. She's there not to steal Forston's scenes, but to enhance them.
In following Blume's novel so closely, Are You There God? It's Me, Margaret. is inescapably episodic, with some sequences ending abruptly (almost interrupting the laugh) and some initially pivotal characters receding into the background. These include Elle Graham, Katherine Kupferer, and newcomer Amari Price as Margaret's new clique of friends, and Echo Kellum as Mr. Benedict, their lovable if slightly bumbling sixth-grade teacher. It might have been nice to see a bit more of them, but they each make their mark.
Nevertheless, it's Fortman who makes her mark here. Above all, Margaret is her triumph. 
See Mark Burger's reviews of current movies. © 2023, Mark Burger.