Winston-Salem, NC (September 21, 2020) --  The Arts Council of Winston-Salem & Forsyth County has announced the winners in the mask designing contest launched earlier this month in celebration of its 71st birthday.  A virtual birthday party featured entertainment by local artists and arts organizations and messages from special guests, in support of The Arts Council's 2020 Community Fund for the Arts campaign which concludes September 30.
The Arts Council had to adjust significantly its campaign tactics because of disruptions caused by COVID-19.  It used a "MASK"-UERADE PARADE theme to emphasize the importance of the mask in the effort to defeat the virus as it worked toward its goal for the 2020 Community Fund for the Arts campaign. 
Susan Adams, who has a leather working business, won Best Pro Mask and Best Overall Mask. Lawren Desai. owner of  a/perture cinema, took the People's Choice honors. There were also winners in student categories.  All of the mask competition entries were  posted in a virtual "MASK"-UERADE PARADE video created by Still Frame Storytelling on The Arts Council Facebook page and Instagram. 
Best North Carolina Mask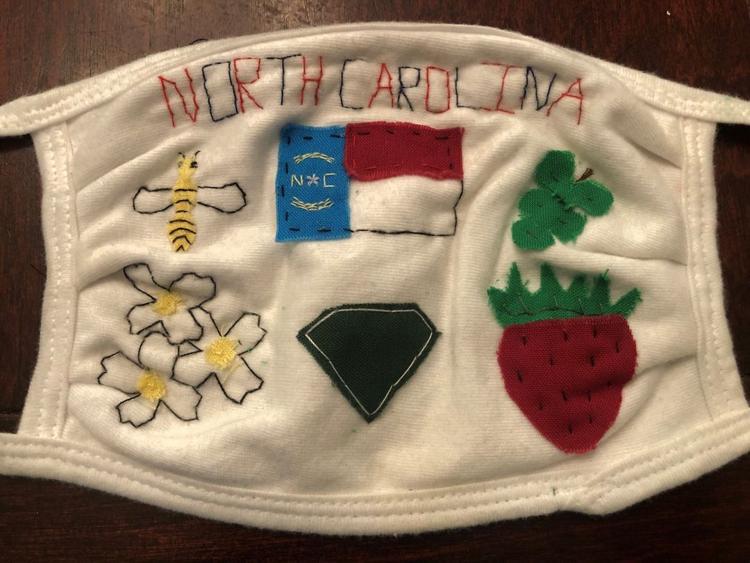 Henry Johnson
Inspiration: "I wanted to do a mask that represented all things related to North Carolina. I put the state flag, gem, fruit, red berry, insect, and flower. I chose each of these because they are my favorite things about North Carolina."
Best Pro Mask and Best Overall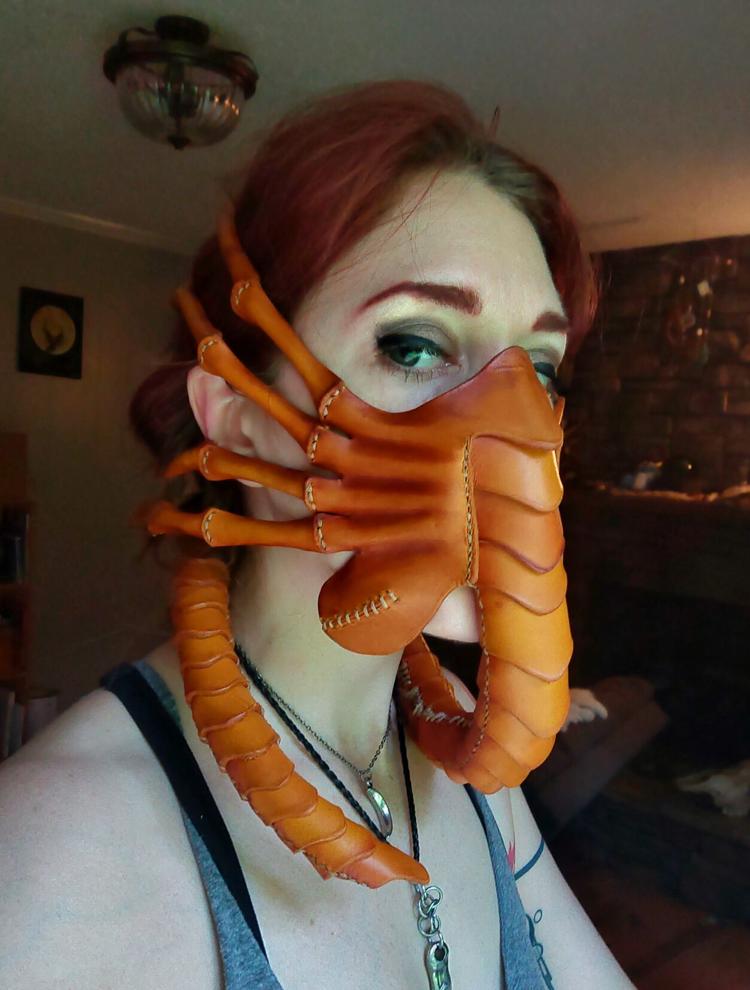 Susan Adams
Inspiration: "I'm the owner of a small leather working business. The inspiration was the face-hugger from the movie "Alien".  It translates well to a mask design, and it definitely gets a laugh when I wear it in public."
Best Elementary School Mask
Shoshanna Eckert
Inspiration: "I am inspired by the sun and the moon like how somethings are opposite and the same."
Best Middle School Mask
Ava Fusco
Inspiration: "Originally I was going to do a mandala, but once I got the base colors on I thought it would work better if I did something similar to "Starry Night". It's cliché but it was fun to experiment with blending paints, and new colors."
Best High School Mask
Isabella Hawkes
Inspiration: "My inspiration was the penguins' habitat which is slowly going way because of global warming.   If we don't do something about it soon, we may not have penguins anymore."
People's Choice
Lawren Desai a/perture cinema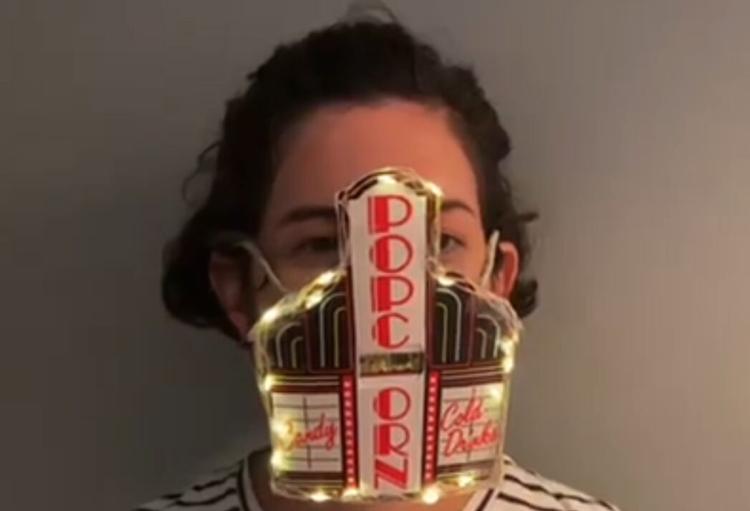 Inspiration: "I was inspired to create something to remind us of the magic of the cinema and that one day we'll be able to share a laugh or a cry in a darkened theater again."
Winston-Salem, known as the "City of Arts & Innovation", and Forsyth County have a robust arts community that enriches the lives of area residents every day and accounts in large part for the recognition they continue to receive as a great place to live, learn, work and play.  Forsyth County's nonprofit arts industry supports more than 5,500 full time equivalent jobs; accounts for more than $129 million in resident household income, and generates more than $14.8 million in local and state tax revenues.