The horror genre has shifted in recent years, branching out to unorthodox storytelling to convey fear and curiosity. 
4 Leagues Media, an independent production company out of Greensboro, has used that recent to shift to its advantage. 
4 Leagues Media was founded in 2015 by Dan Robinette (Director), Aaron Sorgius (Cinematographer), Jeff Cox (Lead Producer), and Jeremy Tassone (Editor). 
The company was born out of Robinette's lifelong passion for horror films and a desire to do something creative by pooling the talents of this group of colleagues and friends.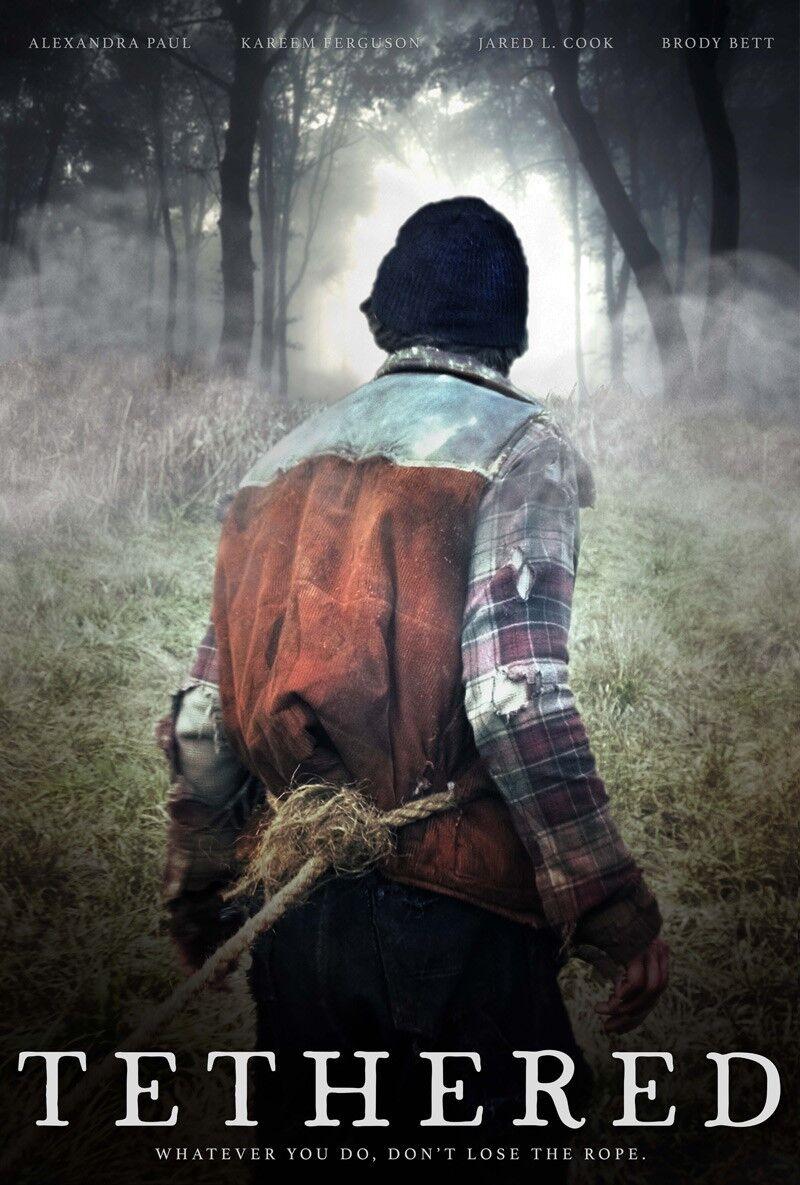 Following the 2017 release of its successful short film, Tethered, 4 Leagues Media garnered praise from audiences on the local and national film circuit. This inspired the team to expand the short into a feature.
"Tethered follows the story of Solomon, a blind boy who was abandoned by his mother on an isolated farm where he has to abide by three rules. After years of becoming accustomed to his routine, Solomon realizes his routine has hindered him from a life-changing discovery," said Kayla Stuhr, co-producer/co-director of the film. 
After a production delay in 2020, the film was completed in early 2021 after only three weeks on set. It was recently released and is available on demand. Tethered was acquired by Gravitas Ventures for distribution in North America and has been screened at a variety of festivals across the country and internationally.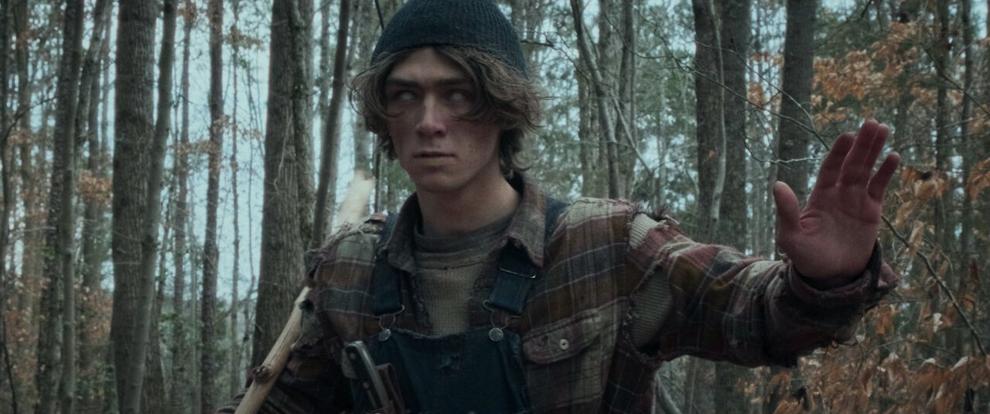 Although a horror film, the production team was wary of marketing the film as such due to the lack of stereotypical and generic tropes normally recognized in the genre. Instead, the film is more of a slow burn, is atmosphere-focused, and offers ambiguity the audience can sit and play with, which are the types of horror the company tends to lean more towards. 
Stuhr, a Scottish-American artist, joined 4 Leagues Media in 2015 when she moved to Greensboro from Scotland after graduating with an Animations degree from Edinburgh College of Art. "I didn't expect to make films in Greensboro, but after meeting the original crew of 4 Leagues at the screening of their first short film, Samca, I knew this company had more to offer," Stuhr said. "Since we are a small company, we all wear many hats, using our interdisciplinary skills for pre-production which includes writing, storyboarding, creating prop effects, and directing the film among other things. With the feature film Tethered, it was a much bigger endeavor than our previous shorts, so we had extra crew with specific skill sets to help."
Tethered was shot on Wild Wing Farm, roughly 400 acres of wooded farmland owned by Brack and Josh Culler, located in Thomasville. 
"The farm is where we also originally shot the short film. It was a stunning location and perfect for the atmosphere we were trying to convey," Stuhr said. "Part of the reason we love shooting in North Carolina is because there is so much variety of scenery at your doorstep, you don't have to travel very far. You have the mountains, the coast, the city, or in our case secluded woodland. It adds a whole lot of production value without having to build anything or spend a ridiculous amount of money. Compared to Los Angeles, where every location you want to shoot will charge you because that is the industry there, here, filmmaking is still something special. It is not an everyday occurrence that someone wants to film something on your property and throughout our experience on the farm, we always felt so supported. We had no need to go anywhere else."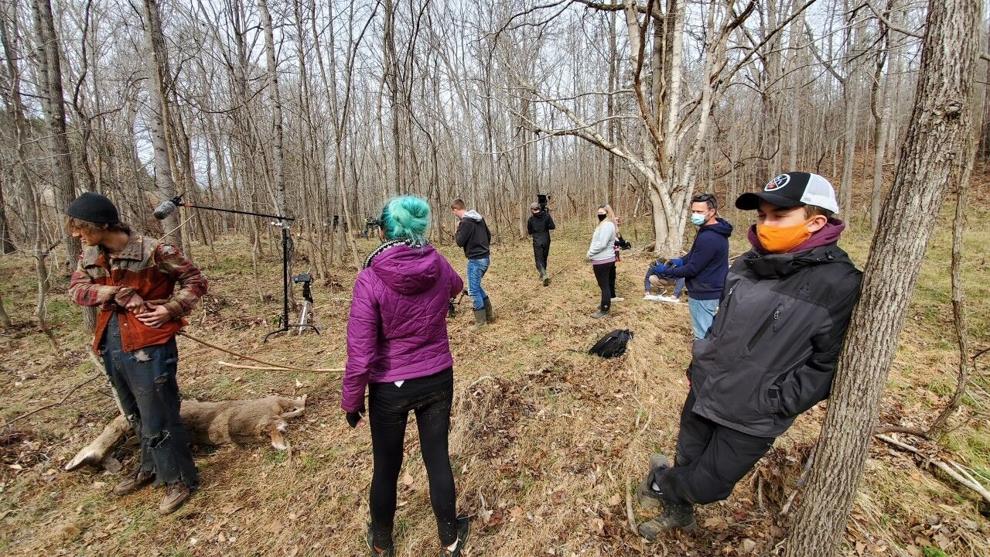 With an isolated setting and limited cast in mind, 4 Leagues Media were particular about casting since Tethered was a Screen Actors Guild (SAG) production. The cast consists of LA-based Alexandra Paul, whose past work includes Christine, American Flyers, Dragnet, and nine seasons on Baywatch; LA-based Kareem Ferguson who recently appeared in HBO Original TV series, Winning Time: The Rise of the Lakers Dynasty; Jared L. Cook, from Walkertown, had his acting debut in the short film version of Tethered, and the feature film was his second acting appearance. 
Also appearing in the film are Chris Demm of the Two Guys Named Chris Show on Rock 92, and Brody Bett, a 12-year-old musician from Greensboro, managed by his supporting mother Dana Bett, and known for his voice-over work on Nickelodeon's Bubble Guppies, where he plays the singing voice for Gil.
"I was close to a cast member, Chris Demm, who contacted me about an audition opening for Tethered, and he thought Brody would be perfect for the part of young Solomon. I was hesitant at first about the horror aspect but after realizing the more psychological and mythological aspect to it rather than gore, I knew it would be okay," said Dana. "When it comes to filming, you come to realize the true horror is in the underscore and effects which are implemented in post-production. The day after Brody tried out, we got a call saying he got the part."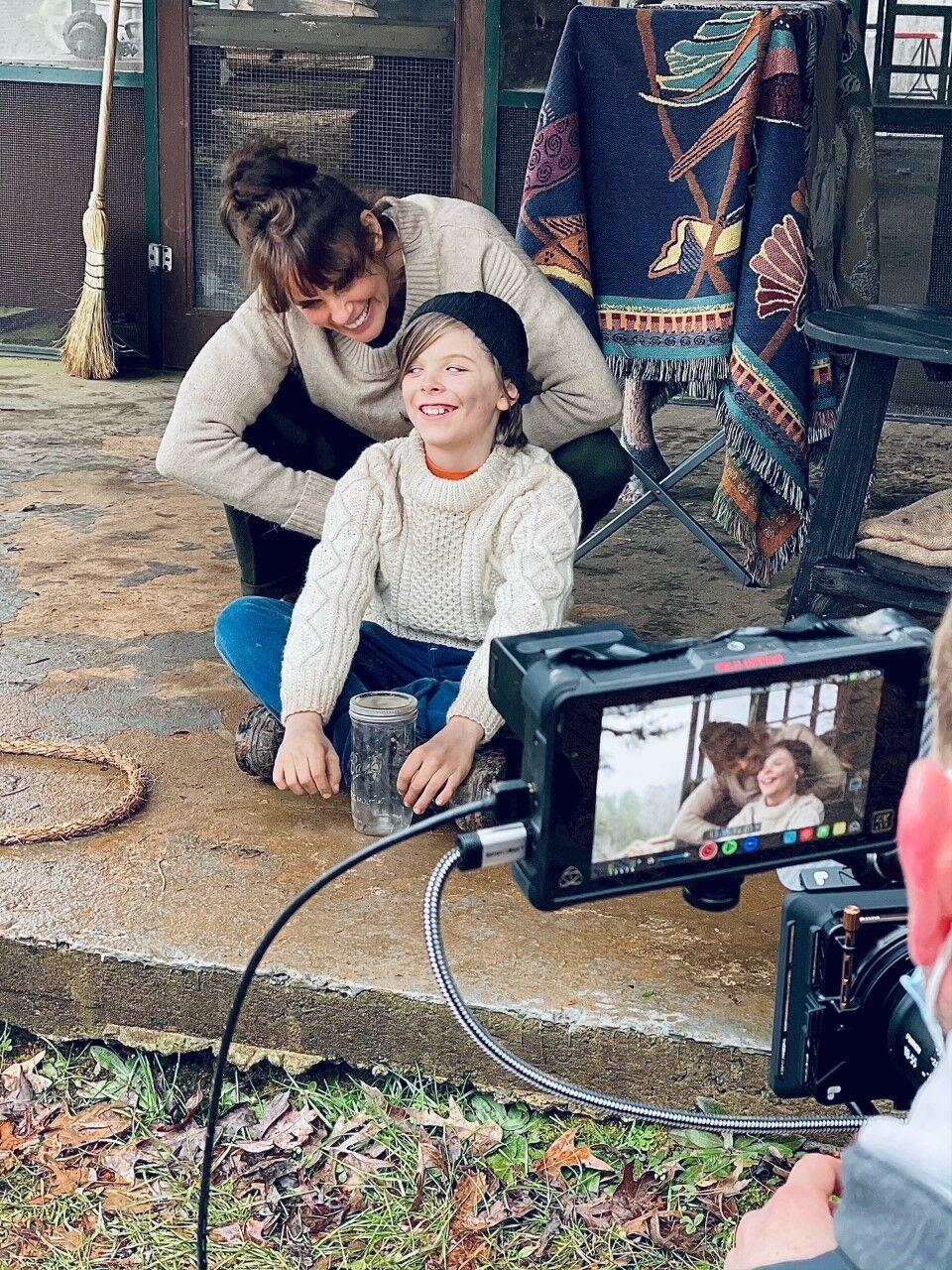 After three days on set, shooting from sunrise to sundown, and learning to adjust to white-colored contacts, the young Brody didn't want it to end. "It was quite the adjustment for me at first, but I am always up for something new, and I am so blessed I went through with it because I got to work with some well-experienced and wonderful crew members that treated me like I was family," he said. "It was overall an amazing experience and felt natural to me since young Solomon is sweet and loves his mother, so it felt like I was playing myself, minus the dramatics." 
For more information and a list of streaming sites, visit https://www.4leaguesmedia.com/.