How can a student maintain a strong awareness of cultural diversity? The best thing that you can do is go and study abroad for some time. It allows touching the culture and observing the way other people live around the globe. The main advantage is learning another language or a few. The language-learning undergraduate programs matter for every student today, as it is all about communication. Not all people speak English, so you might benefit from learning at least one more widely spread language, such as:
Chinese
Spanish
French
German
Russian
Japanese
Arabic, etc.
Most of the colleges in the US offer several languages to learn daily. It is a great practice, but living abroad at least for one summer is far more effective. You may also watch original movies with English subtitles. Many people use such trips for new business opportunities, conferences, special events, networking, and rest. It is a chance to make great friends with people from various corners of the planet. Sharing the same interests and attending the same clubs will also make you all closer.
Traits of a Modern Human
Right, studying cultures and meeting new people make us more human. It is a way to develop respect for everyone and help each other. Degrees in most colleges are inherently international today. Almost every curriculum involves multinational elements. No matter if a student learns history or social science, it is necessary to view various cases from the points of view of different ethnic groups. With such an approach, a student might feel the impact of what they say and do on diverse cultures. It can be confirmed by John Cabot University students – they have plenty of Italians, Russians, Germans, and more.
Different nationalities may perceive various topics differently. It is especially true for religion and other sensitive subjects. The modern generation consists of future policymakers, and it matters for them to be aware of laws and traditions worldwide. That is a great practice for people who plan to connect their professional careers with multinational enterprises or launch a global business. All you need is to prepare an admissions essay and cover letter for the entrance process. If you have problems with that, you may contact the paper writing service to get proper help. They will assist you in creating a personal statement.
Interacting With People of Different Nationalities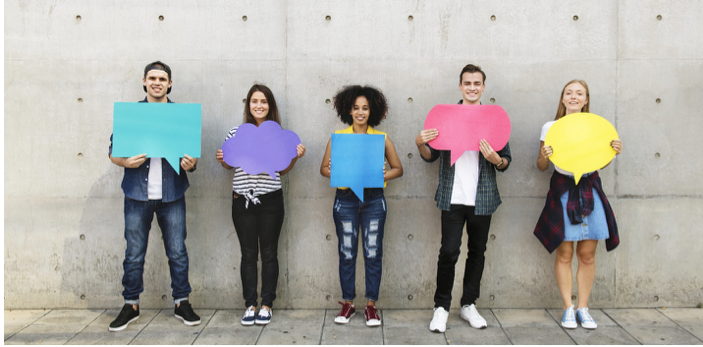 When connecting with tutors and peers of various ethnic groups, students get in touch with their customs and traditions. Without communication between representatives of different nationalities, schools risk facing racial discrimination and bullying. The idea is to bring all students together.
When teenagers feel lonely, they risk facing adverse consequences of stress and depression. Students who come from foreign countries need special attention and care as they are new to town. A cultural heritage lesson is one of the most effective methods used to show sightseeing's local points. People share some common ground – it is just that they might have no idea about it.
Protecting Cultural Heritage
It is not a secret that it is common for cultural heritage to be destroyed because of the lack of awareness. Even such tragedies as acts of terrorism and wars can be prevented if people start defending cultural heritage. Societies require more laws to protect cultures. ISIS has ruined historic locations and monuments around the world, and that is a crime against humanity. To preserve the past, students should be motivated to feel a passion for cultural heritage. Teachers must develop corresponding approaches and include them in their curriculum. The learners will then protect the next generations and pass valuable knowledge and skills to their grandchildren.
The Process of Picking an Educational Establishment
As a 2016 U.S. Department of Education report claims, young learners notice lower bullying rates and bias at schools where a powerful, diverse community is present and supported. Professional counseling is required as well to help new generations develop productive environments. You may ask yourself the following questions:
Is there a separate department responsible for multinational affairs that defends international students?
What are the current acceptance rates?
How many multinational learners are already attending the school?
Does the institution offer any clubs or activities on campus that promote cultural diversity?
We believe that these reasons are enough to realize the importance of cultural studies as a school or college subject and special clubs and unions. Move on to the next stage, which is searching for colleges with diverse communities. We wish you luck!