Two Steve Deschs to host virtual presentation about recent visit from first confirmed interstellar object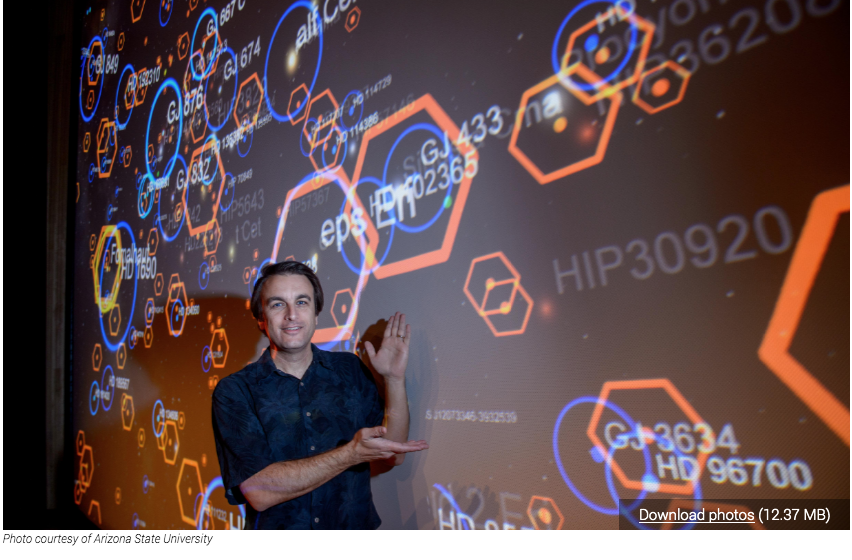 Jamestown, NC - On Nov. 17 at 7p.m., Steve Desch, a professor of astrophysics at Arizona State University, and a second Steve Desch, this one an assistant professor of astronomy from Guilford Technical Community College, will lead a virtual presentation about 'Oumuamua, the first confirmed interstellar object that zoomed past Earth in October of 2017. It was deemed "interstellar" because of its high velocity.
The ASU Steve Desch recently co-authored a paper which explains the formation of the interstellar interloper, how old it may have been, and possibly where it originated.
As a professor of astrophysics in the School of Earth and Space Exploration at Arizona State University, he studies the origins of the solar system, exoplanets and meteorites and has written about 'Oumuamua in the popular press.
GTCC's Steve Desch, instructor of astronomy physical science, will introduce his counterpart to open the virtual presentation and will lead a Q & A from the audience later.
The community is invited to attend this free virtual event and can log on to the event by visiting, gtcc.edu/ClineLectures.
Access to the virtual event can be found at,

gtcc.edu/ClineLectures

.