The NBA's Dallas Mavericks Host HPU Students for Externship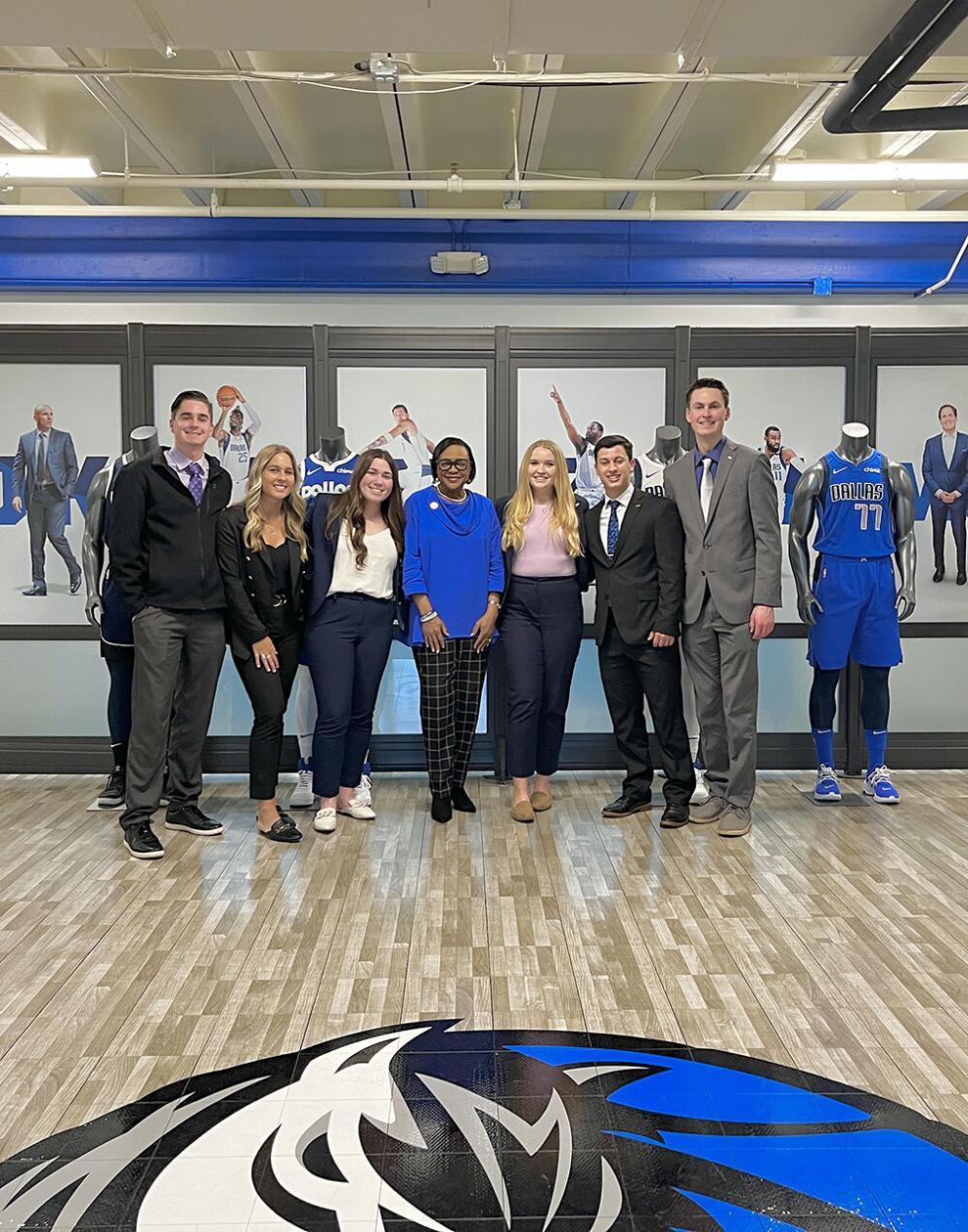 HIGH POINT, N.C., March 8, 2023 – The Dallas Mavericks recently gave High Point University students the ultimate externship experience and insight into operating an NBA team on game day. The special opportunity was held for HPU students at the Mavericks' headquarters in Texas on Feb. 27-28, providing a group of sport management majors the chance to connect with industry leaders and build their skills through a variety of behind-the-scenes learning opportunities.
Each year, HPU students are invited to the Dallas Mavericks' headquarters by Cynt Marshall, the team's CEO and HPU's Sports Executive in Residence. The students spent time with Marshall, met dozens of executives, enjoyed tours of the Mavericks' new practice facility and the American Airlines Center, and attended a game between the Mavericks and the Indiana Pacers.
Marshall was hired by Mark Cuban, owner of the NBA team, and has transformed the culture of the organization.
"The first thing I did when I got here was to lay out a set of values," Marshall told students as she pointed to those values depicted on artwork inside the team's headquarters. "Character, Respect, Authenticity, Fairness, Teamwork, Safety. We call these CRAFTS, and they're important in everything we do. It's important to keep all of that in balance. We try to execute on that every single day. That's what we stand on."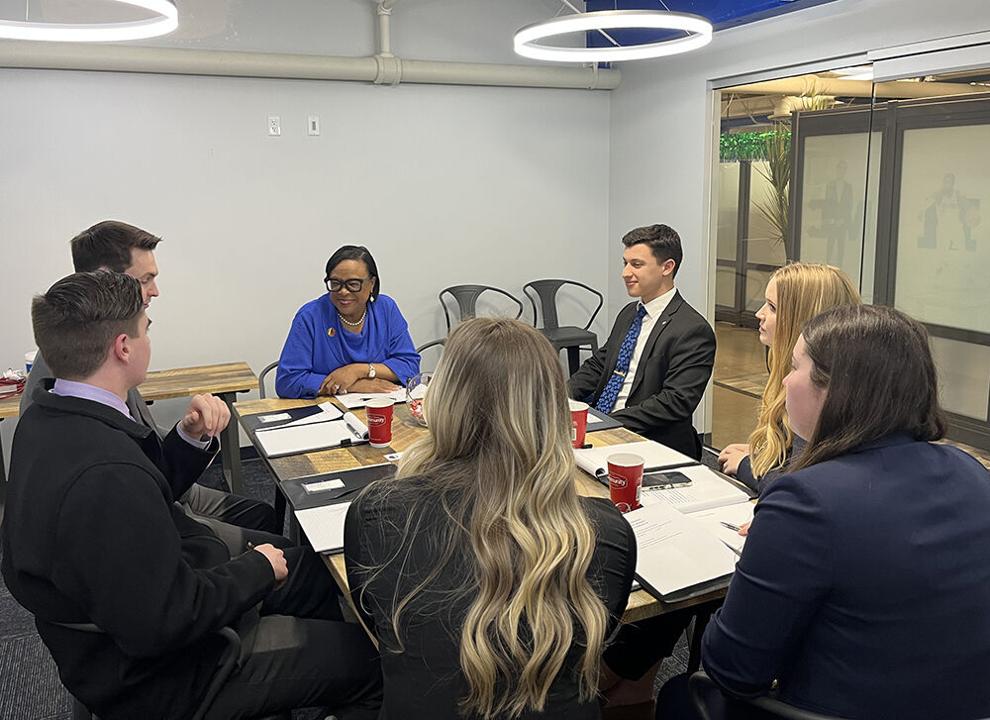 Marshall also told students that to be an effective leader, they must excel at the three L's.
"There are three things you must do as a leader, and you must do them exceptionally well," she said. "You must listen to the people, learn from the people and love the people."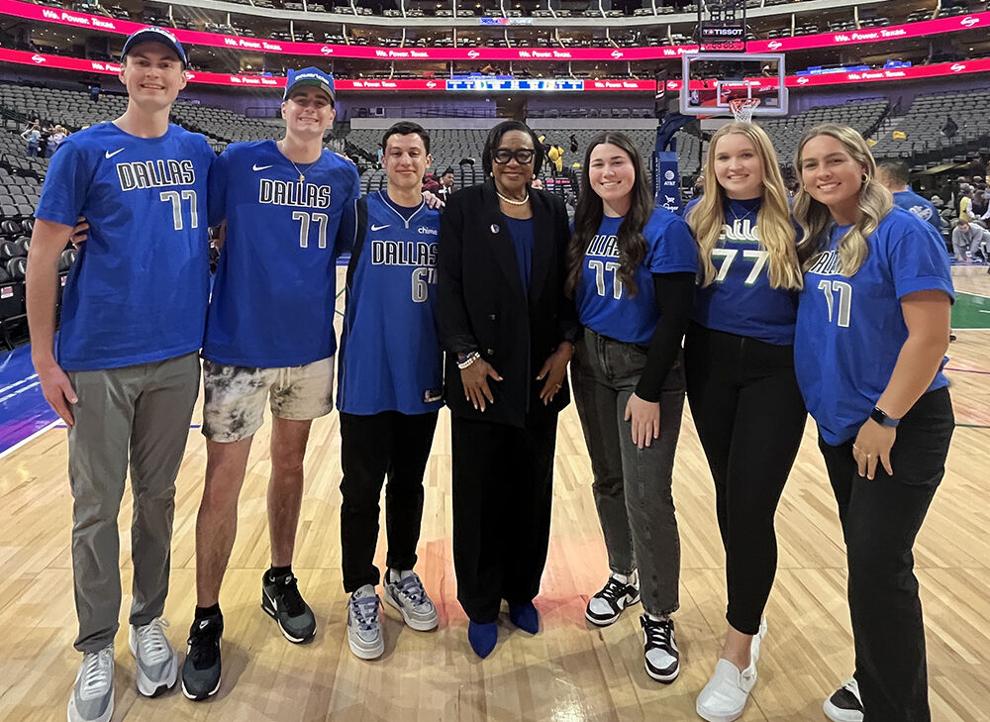 Students spent time with executives across nearly two dozen departments, including Business Operations, Corporate Sponsorships, Ticket Sales, Community Relations, Player Relations, Mavs Academy and Gaming, Marking and Communications, Arena Operations and more. 
"The best performing organizations have, first and foremost, good cross-departmental organization," Matt Goodman, COO of the Mavericks, told students during a session.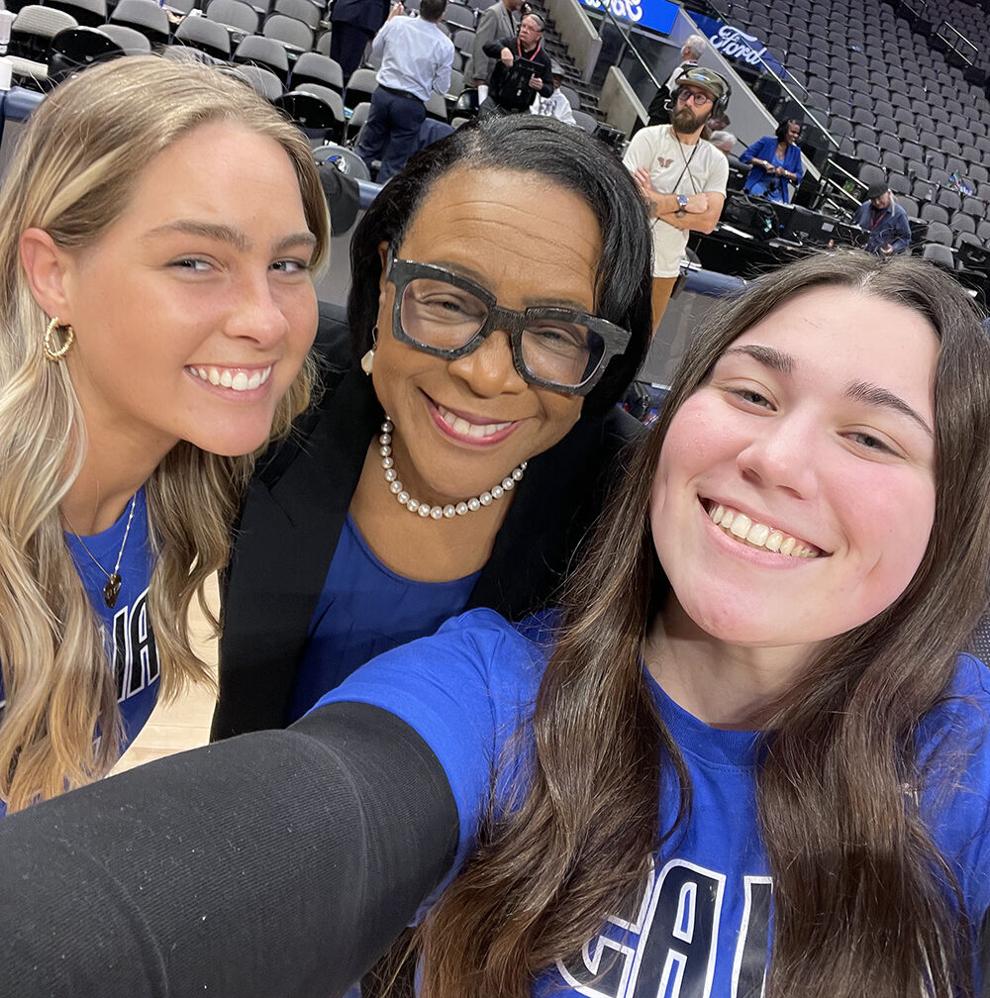 "I am grateful for this opportunity and all the things I learned from the leaders in the industry," said Lizzie Eisenhardt, a senior from Pennsylvania who serves as HPU's SGA president. "I got to see my dream job in action, and that was amazing."
"My favorite part was making great connections and seeing the behind-the-scenes of the practice facility," said junior and North Carolina native Liz Doyle. "One piece of advice that stood out to me was to always say yes to a new opportunity and figure out the how later. I am grateful for this opportunity and all the connections we got to make."
"My favorite part was learning more about the community relations department and seeing how much of a positive effect a professional sports organization can have on their community," said Brian Stuart, a junior from New Jersey.
When students finished their externship after the game against the Pacers, Marshall invited them down to the basketball court floor to congratulate them.
"I'm so happy to have some of our sport management students visit us in Dallas and get a behind-the-scenes look at how to operate an NBA team," Marshall said. "I'm proud of you. You are extraordinary!"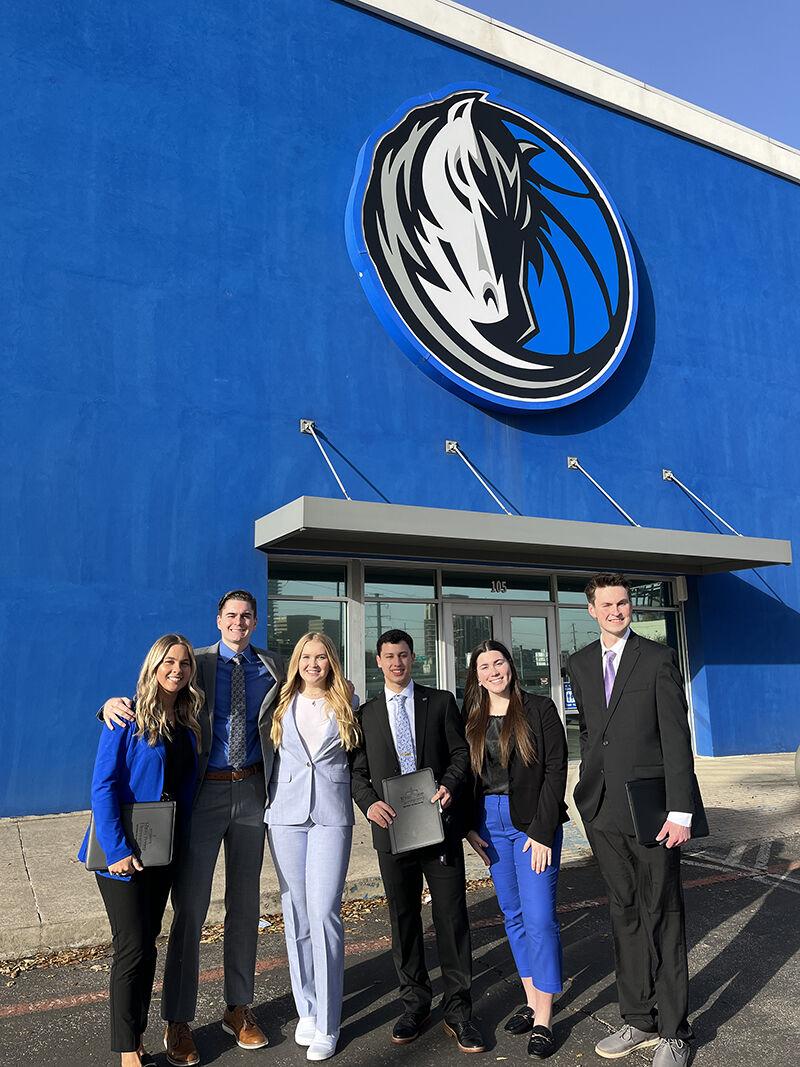 Marshall will return to HPU on March 27 to mentor and coach students on campus.