Salemtowne Presents Three Events during April as Part of its 50th Anniversary Celebration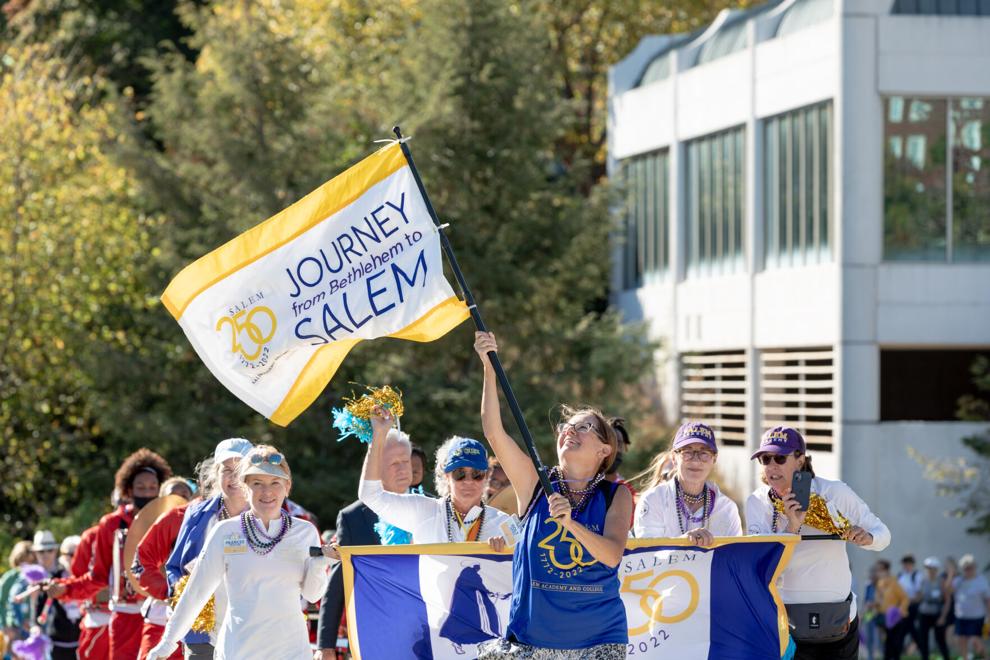 WINSTON-SALEM, NC (MARCH 24, 2022)—As part of its 50th anniversary celebration during 2022, Salemtowne is presenting three special events this April. "Lovefeast Lore, Past and Present" will be held on April 5 at 3 p.m., "The Journey from Bethlehem to Salem" will be held on April 18 at 3 p.m., and "How Moravian History Shapes our Moravian Identity" will be held on April 27 at 3 p.m.
All three events will take place in the Salemtowne Community Center Smith Saal and are free and open to the public. There is limited seating for each event. Advance registration is required by emailing joinus@salemtowne.org or by calling 336-714-2157.
The Rev. Dr. Nola Reed Knouse, Director of The Moravian Music Foundation will present "Lovefeast Lore, Past and Present." Rev. Knouse will discuss the history of Lovefeast, including how it is celebrated in different locations and times. In addition, she will share fun, heartwarming stories about Lovefeast.
"The Journey from Bethlehem to Salem" will feature Katherine Knapp Watts, Vice President for Strategic Initiatives at Salem Academy and College and Martha Manning, an alumna of Salem Academy from the Class of 1973. As part of Salem Academy and College's 250th anniversary celebration, more than 500 Salem alumnae, faculty, staff, students, and friends retraced the 1766 journey undertaken by 18 Moravian girls and women from Bethlehem, Pennsylvania to North Carolina. Participants in the recreated Journey walked more than 500 miles over 29 days and followed the historic route outlined in the 1766 journal of Salome Meurer. Watts and Manning will share stories about the once-in-a-lifetime Journey recreation.
"How Moravian History Shapes our Moravian Identity" will be presented by Rev. Ginny Tobiassen, Pastor Home Moravian Church. Rev. Tobiassen's presentation will share why Moravians know more about their history than members of other denominations. Her discussion also will include the influence of Moravians' unique history on the denomination's theology and practice of Christian faith.
To access GPS driving directions to Salemtowne, please use 190 Moravian Way Drive, Winston-Salem, NC 27106. 
About Salemtowne
Salemtowne, located near the original home of North Carolina's Moravian settlers, is a nonprofit, continuing care retirement community founded in 1972 and renowned for providing the highest standards and options for seniors. It is a community that embraces a deep Moravian heritage where residents enjoy life to its fullest and where every life shines. Salemtowne is situated on 120-acres and provides care for approximately 325 residents.