On Thursday, Jan. 7, 2021, Magna Vista High School senior Dylan Royal was awarded a grant from the Patrick Womack Music Scholarship Fund.
Royal will put the funds towards the purchase of a new saxophone.
In a statement, the talented saxophonist said, "I grew up in Martinsville, VA. and attended Mount Calvary Christian Academy Elementary School, Laurel Park Middle School, and Magna Vista High School. I joined band in the 6th grade and I actually started out on trumpet, but ended up not liking it. I always had a great interest in the saxophone, so I begged and begged my parents for one. They finally gave in and gave me a saxophone for my 12th birthday. That was the start of my musical journey. In the eighth grade I joined the marching band and did that until Covid-19 hit. Music is so special to me because it makes me feel so many emotions when I play and it's a special language that can be expressed. I'm going to College for music performance so I can pursue a career as a saxophone professor. I want to teach others to be the best musician they can be!"
Kevin Lewis, Director of Bands at Magna Vista High School said, "Dylan is probably one the best musicians I have ever had the privilege to teach. He is so talented and just soaks up everything he has been taught."
The Patrick Womack Scholarship Fund was established in August 2019 to help young musicians with funding for quality musical training and instructional classes focusing on, but not limited to, classical and jazz music.
The fund was created by YES! Weekly publisher Charles Womack and his family in memory of his brother Patrick Womack, a Danville, VA. native and a multi-talented musician, who passed away Aug. 5, 2019 after battling cancer.
According to the scholarship's GoFundMe page, Patrick Womack felt that "all musicians could benefit from quality instruction and music education and wanted to help others benefit as he did."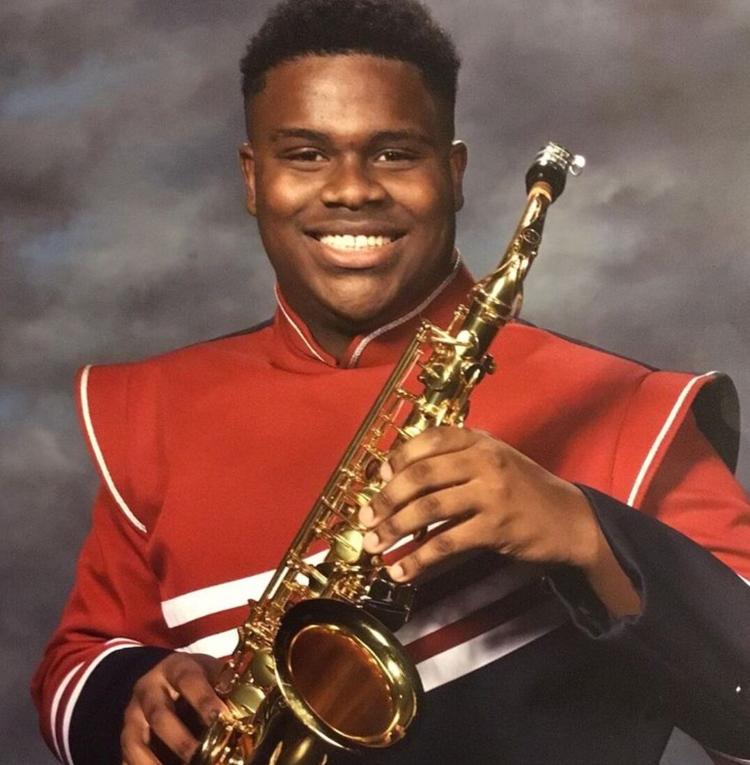 Womack said that the money couldn't go to bands because "bands break up." The purpose of the scholarship would be for music education and instruction, but could also go toward a deserving student that has to borrow or rent an instrument.
For more information about the fund, visit the GoFundMe page at www.gofundme.com/f/patrick-womack-music-scholarship-fund.