Fourth-grade teacher Ebonie Jones has been teaching for eight years
Greensboro, N.C. – An Oak Hill Elementary teacher who strives to reach every student was named the 2020-21 GCS Teacher of the Year today at an event sponsored by Guilford Education Alliance.
Ebonie Jones, a fourth-grade English language arts teacher with eight years of experience, took the title in front of a small crowd at Western Middle including her family and her principal.
"Ebonie is the epitome of the forward-thinking, resourceful, intelligent, innovative and loving teacher that every child is deserving of in classrooms throughout our district, state and country," said Superintendent Sharon Contreras during the event. "She works tirelessly to meet the needs of her students, yet she does not see herself as a savior."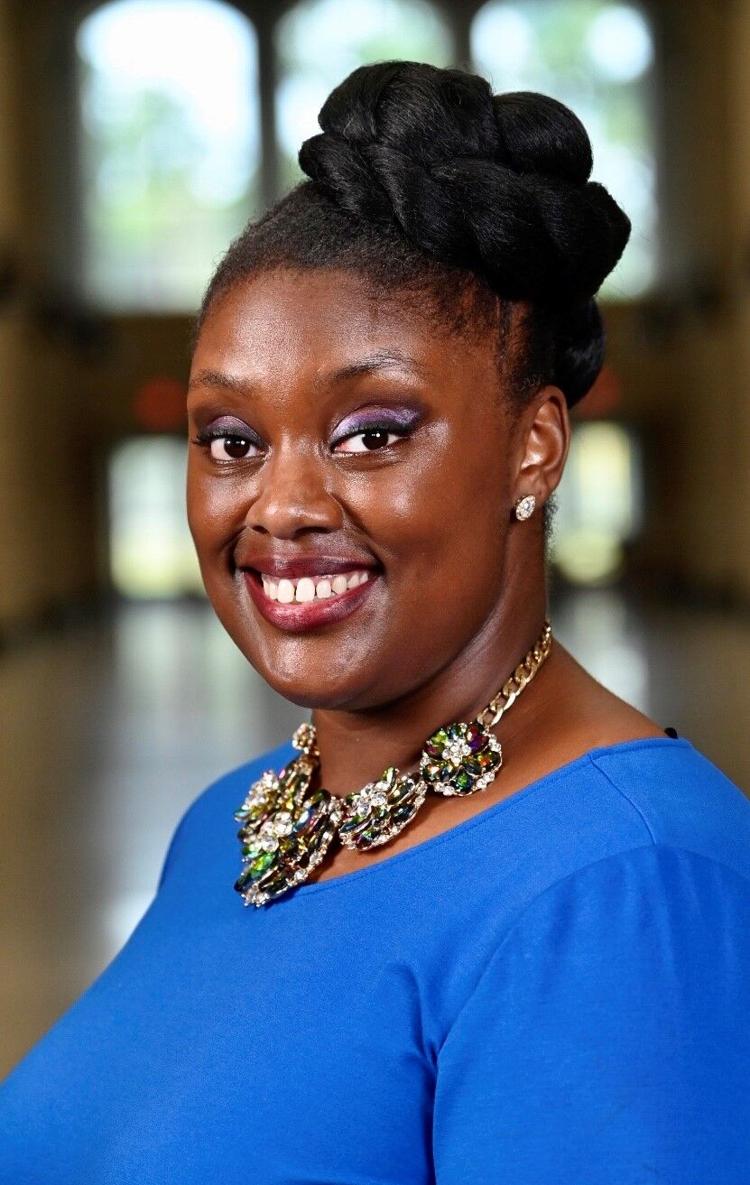 In her application for the award, Jones wrote that she has wanted to be a teacher since she was young. "I had wonderful examples of what a master teacher should be, and I have always hoped that I could impact as many students' lives as my former teachers have," she wrote. "My philosophy is that all students can learn given the appropriate supports."
In addition to reaching every student, Jones also works to support beginning teachers and, if selected, would use her platform as the state Teacher of the Year to champion the rights of students with disabilities. She writes, "For students with disabilities, inclusion is a right. As effective teachers, we must keep in mind that inclusion is not a privilege nor a reward for our North Carolina students. Providing effective instruction in the least restrictive setting is not just the right thing to do – it is the law." 
Jones also was named the Elementary Teacher of the Year. Freda Walker, music teacher at Johnson Street Global Studies, was named the Middle School Teacher of the Year. Jonathan Ball, English teacher at Northern High, was named High School Teacher of the Year. Each grade-level winner will receive $500, and as the overall winner, Jones will receive an additional $1,000 and a laptop from Lenovo. All prizes are sponsored by Guilford Education Alliance.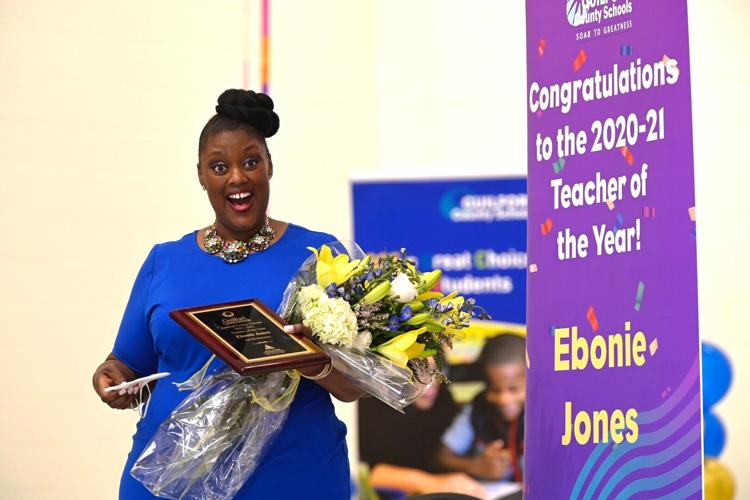 Runners-up each will receive $300. They are: Amanda Browning, physical education teacher at Weaver Academy; Erin Doyle, third-grade teacher at Florence Elementary; and Marvin Morgan, drafting teacher at Eastern High. 
Jones will go on to compete at the regional level in the Burroughs Wellcome Fund North Carolina Teacher of the Year process. Other district-level winners, including counselor of the year, rookie teacher of the year, mentor of the year, assistant principal of the year and principal of the year, will be announced on Oct. 9.
About Guilford County Schools
Guilford County Schools, the third largest school district in North Carolina and the 47th largest of more than 14,000 in the United States, serves 73,000 PK-12 students at 127 schools. With approximately 10,000 employees, GCS works in partnership with parents, businesses, colleges and the community to deliver an education that connects student interests and skills with the careers and economy of our future here and around the world. We provide educational choices to meet individual student needs in a culturally diverse citizenship and new opportunities to help our students Soar to Greatness. For more information, visit the district's website at www.gcsnc.com.