I saw a demon on my shoulder, it's looking like patriarchy
Like scrubbing blood off the ceiling
and bleaching another carpet
How my house get haunted? Why Toyin body don't embody all the life she wanted?
The lyrics to Noname's 2019 single "Song 33" are exactly the kind of politically-charged verses that Demetrius Noble will explore in his new class at UNC-Greensboro.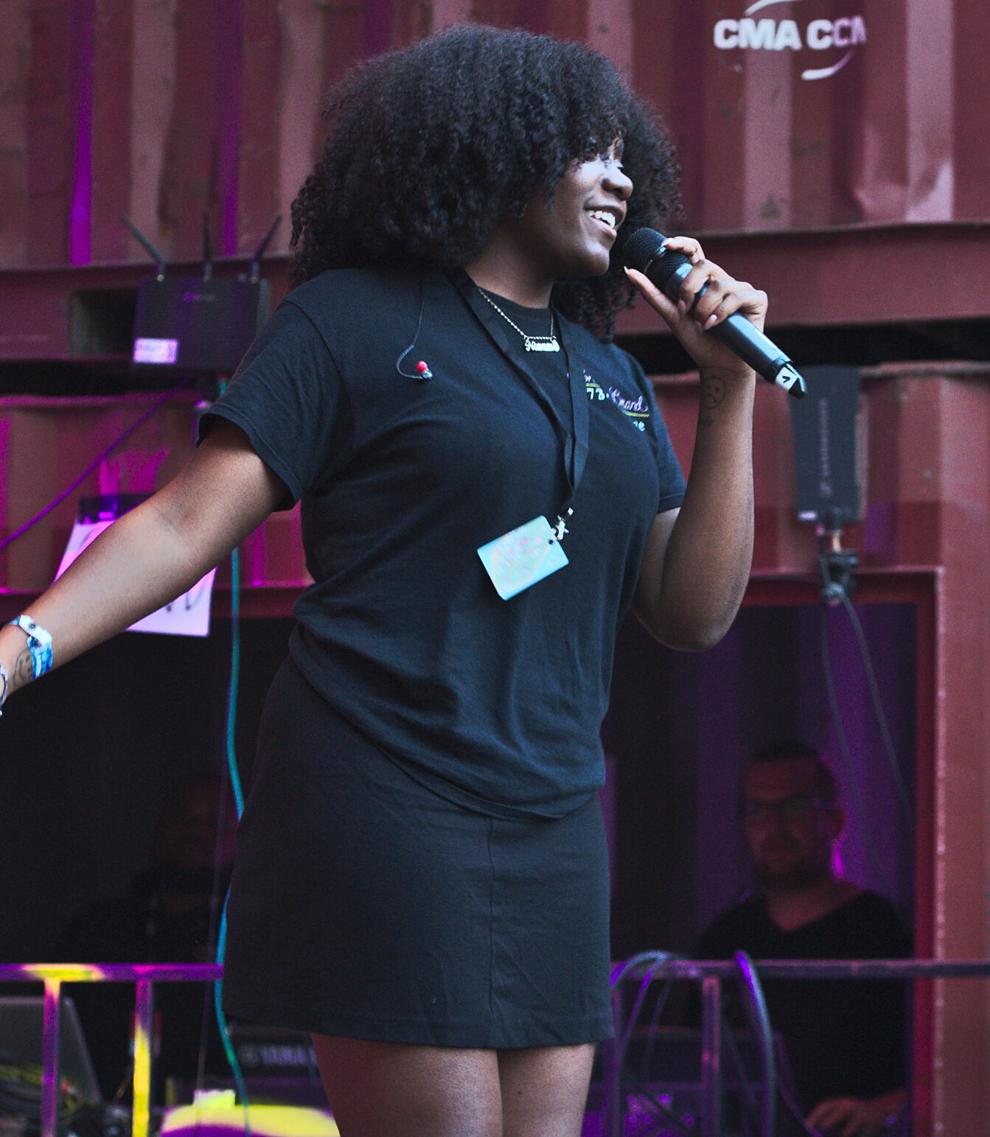 The lyrics reference the murder of Toyin Salau, who disappeared after tweeting she'd been raped by the man who drove her to the church where she sought refuge from "unjust living conditions." 
Better known as D. Noble, the adjunct African American & Diaspora Studies professor is an activist and scholar specializing in African American Literature, Black Class Antagonisms, and Popular Culture and Hip-Hop Studies. His work has been published in African American Review, Journal of Pan African Studies, Socialism & Democracy, The Journal of Black Masculinity, and many other print and digital journals.
Professor Noble told YES! Weekly that his upcoming Spring 2022 ADS 305 class, "Politics of Black Poetry & Rap," is the fulfillment of a "daydream" he had cherished long before he ever envisioned himself teaching at the university level.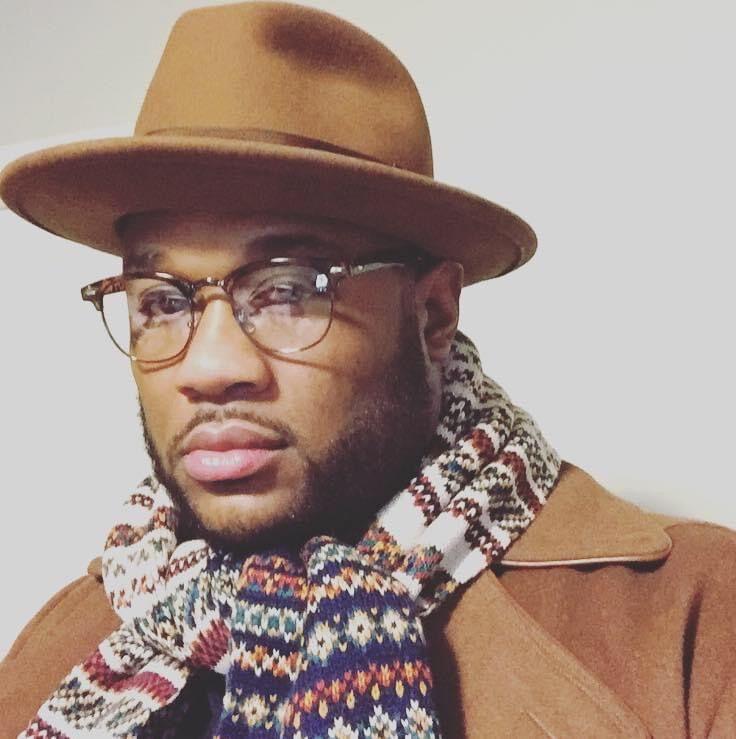 "After wrapping up my undergraduate experience as an African American literature minor, I remember thinking about all the ways that the canonical African American poets and writers were helping me better understand the rap music I was currently listening to. I often thought about how dope it would be to have a course that explicitly mapped out these parallels and explored them."
He was delighted but not surprised when his department responded enthusiastically to his proposed class.
"The African American & Diaspora Studies department has always been very supportive of my ideas and courses and has encouraged me to think of new offerings that I would be interested in teaching."
He said that he is fascinated by both the ways that rap and Black poetry intersect and diverge.
"Whether they want to be burdened by this responsibility or not, Black writers have often been challenged with imbuing their work with political functionality that could address the material conditions and/or political aspirations of an exploited and oppressed people. We can interrogate whether Jay-Z's pro-capitalist lyrics align with the revolutionary socialist poetry of Assata Shakur and the politics of the Black Panther Party amid his claims that he is the extension of Fred Hampton or 'the soul' of Mumia Abu-Jamal."
Noble's interests include how artists like DMX and Kendrick Lamar explore Christianity, which he intends to compare to how "God and the Black church are interrogated in the socialist poetry of Amiri Baraka and Langston Hughes." This, said Noble, will result "in a larger theoretical exploration concerning the merits and limitations of Black Liberation Theology."
He and his students will also examine how such artists as Megan Thee Stallion, Nikki Minaj, and Lil' Kim complicate and push back against hip-hop's "overwhelming misogynist" gender politics, and how "their sexual agency and performance of bodily autonomy invite us to think about [Black feminist poet and activist] Audre Lorde's use of the erotic."
I asked him what preconceptions about rap he intends to deconstruct and dispel.
"A myth I want to debunk is that rap and rappers are inherently aligned with the material needs and political aspirations of the Black ghetto masses because most rappers once called the ghetto their home or rap about 'ghetto life.' I want to help my students develop a class analysis so they can effectively scrutinize the class politics of the rappers they love and the pro-capitalist messages of the music that we bop and dance to."
The first rappers that Noble admired were Chuck D and Public Enemy. "Right now, I listen to a lot of underground street rap like Griselda (i.e., Westside Gunn, Conway The Machine and Benny the Butcher), Mach-Hommy, and Roc Marciano."
I asked if he thinks it possible for rappers to be as influential as the writers of the Harlem Renaissance or the Black Arts Movement of the 1960s.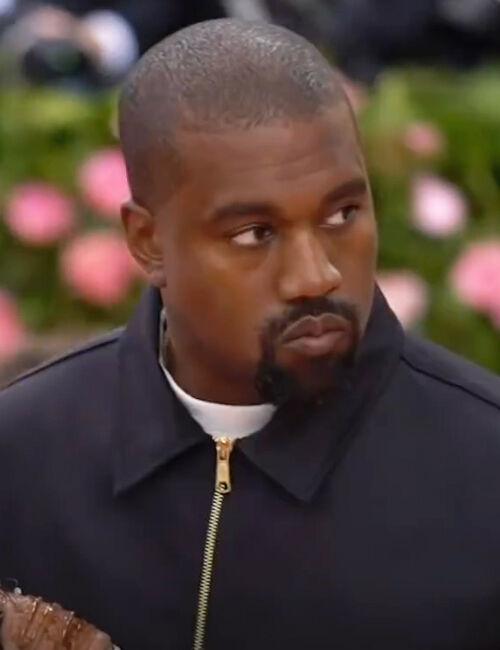 "I would love to see rap music have the same political impact as the 60s Black Arts Movement." But he doesn't think that will come from mega-rich artists and producers like Kanye West or Drake, who he called "fundamentally opposed to the political and material needs of the Black working class." Instead, Noble believes that hip-hop's only hope of that kind of socio-economic impact is in "radical independent artists who are in lockstep with the most revolutionary and militant elements of Black activists and organizers."
This brought us back to Noble's admiration for Fatimah Nyeema Warner, professionally known as Noname (pronounced No Name), whose debut album Room 25 was greeted by critical acclaim in the fall of 2017, and who founded a book club she called a "fuck you" to both Amazon and the FBI COINTELLPRO program that targeted not only activists like Fred Hampton and Nelson Johnson, but Black bookstores.
"When I think about this possibility, I get really encouraged and inspired by a rapper like Noname, who I consider to be the epitome of what a Black revolutionary cultural worker is."