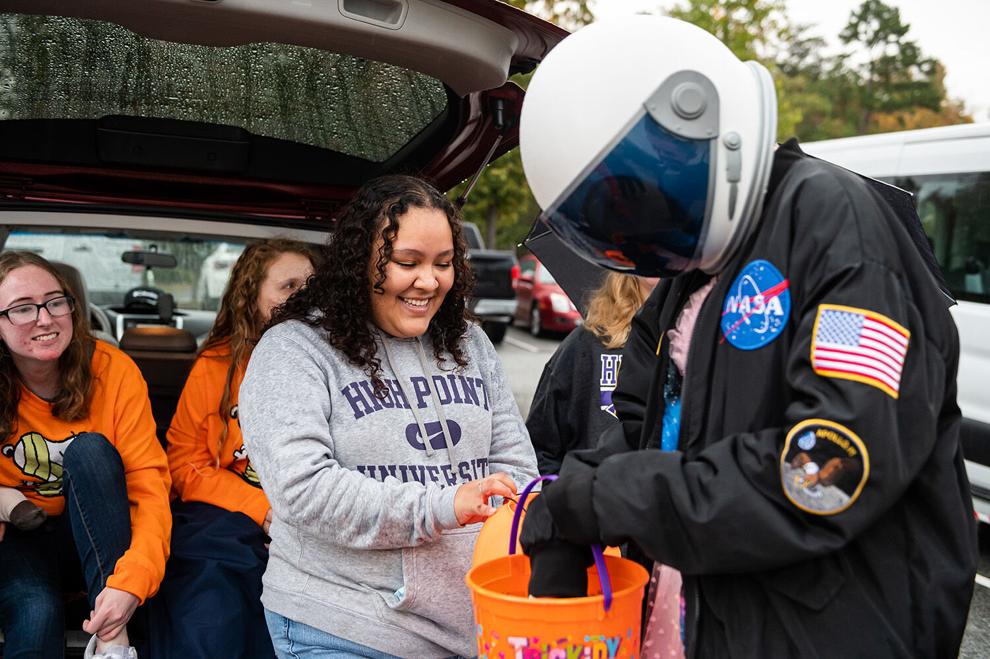 HPU Students Host Special Halloween Dance for Community Members
HIGH POINT, N.C., Nov. 4, 2021 – There were no tricks, only treats at this year's ASPIRE Halloween Dance, hosted by High Point University students at the Miracle League of High Point Field on Oct. 28. Each year, HPU's Student Council for Exceptional Children (SCEC) organizes the annual event for community members with disabilities to dress up and dance the night away.
High Point Parks and Recreation's ASPIRE (Adaptive Sports, Programs and Inclusive Recreation) unit co-hosted the event with the SCEC at the Miracle Field. Participants and their family members enjoyed games, dancing, crafts and food in Halloween-themed areas.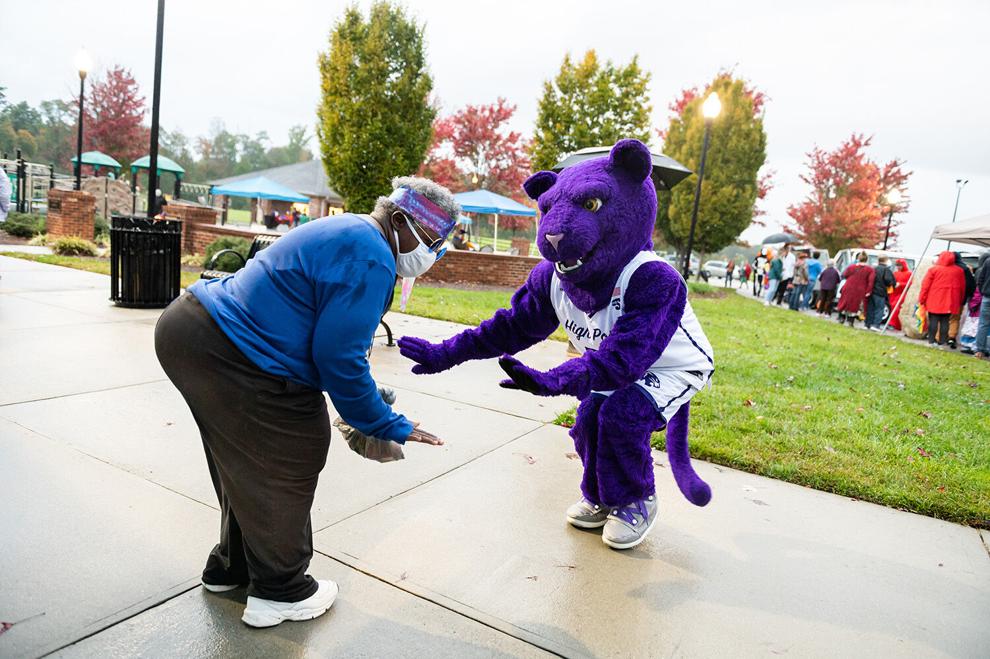 "I enjoy seeing the smiles on all the children and young adults' faces, and you can see how happy they are," said Colleen Coppola, a special education major from Yonkers, New York. "I love seeing everyone's costumes because it embraces their personality. This is an event they look forward to every Halloween, and it reminds me of the importance of giving back."
This event is a way for HPU students to connect with, develop friendships and support individuals in the High Point community. The SCEC consists of majors from across campus with a common interest in promoting awareness and providing support for individuals with disabilities. The student organization has hosted this event and others over the last 15 years.
"I really enjoyed decorating my trunk for the trunk or treat this year," said Letithia Parker, a parent and group home owner. "The special population group always shows so much love and appreciation for all that is done for them. Their smiles and laughter make it all worthwhile."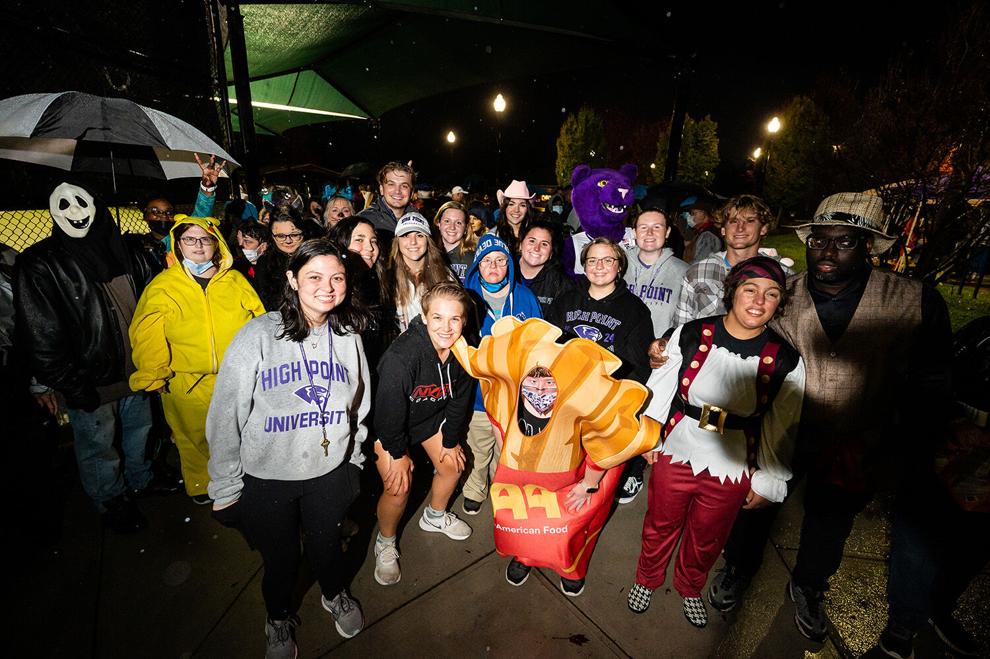 The SCEC will host two more dances this winter. The Christmas and Valentine's Day dances will include similar activities for the community to enjoy.