HPU Hosts the Inaugural Strickland Women's Leadership Summit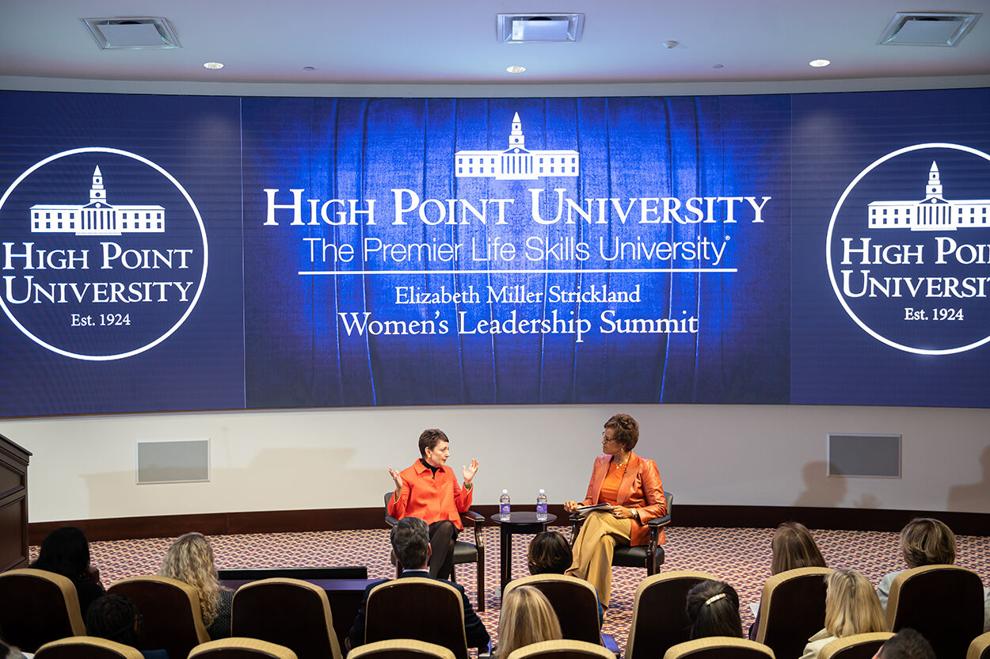 Lynn Good, chair, president and CEO for Duke Energy, served as the keynote speaker.
HIGH POINT, N.C., April 25, 2022 – High Point University hosted the inaugural Elizabeth Miller Strickland Women's Leadership Summit on April 20 in Congdon Hall. HPU welcomed Lynn Good, chair, president and CEO for Duke Energy, as the keynote speaker of the event.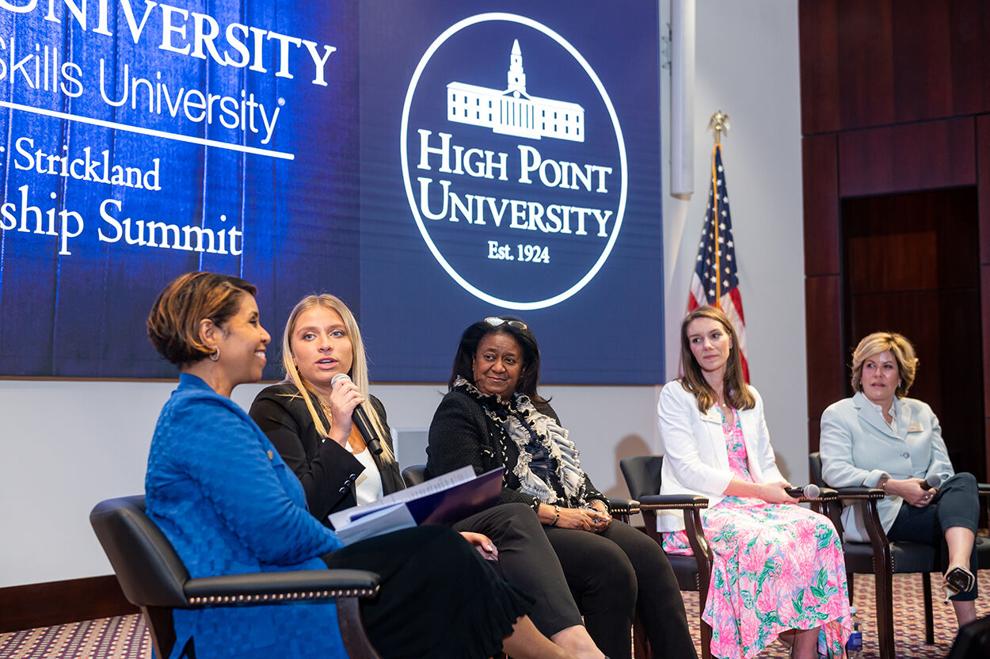 Students, faculty and staff filled the audience to hear Good speak and to learn more about growing and developing their leadership and life skills. The event included a Q&A and panel discussion, as well as a networking opportunity afterward for students to connect with the Strickland Women's Leadership Council.
Good addressed the importance of female leadership during her keynote speech and the three characteristics that make a great leader.
"When I think of women and the role we play, we can make a big impact," said Good. "I think there is magic that comes from a leader with empowered, motivated and capable people. They can do big things."
She went on to say that statistics show women leaders not only empower people, but impact performance success.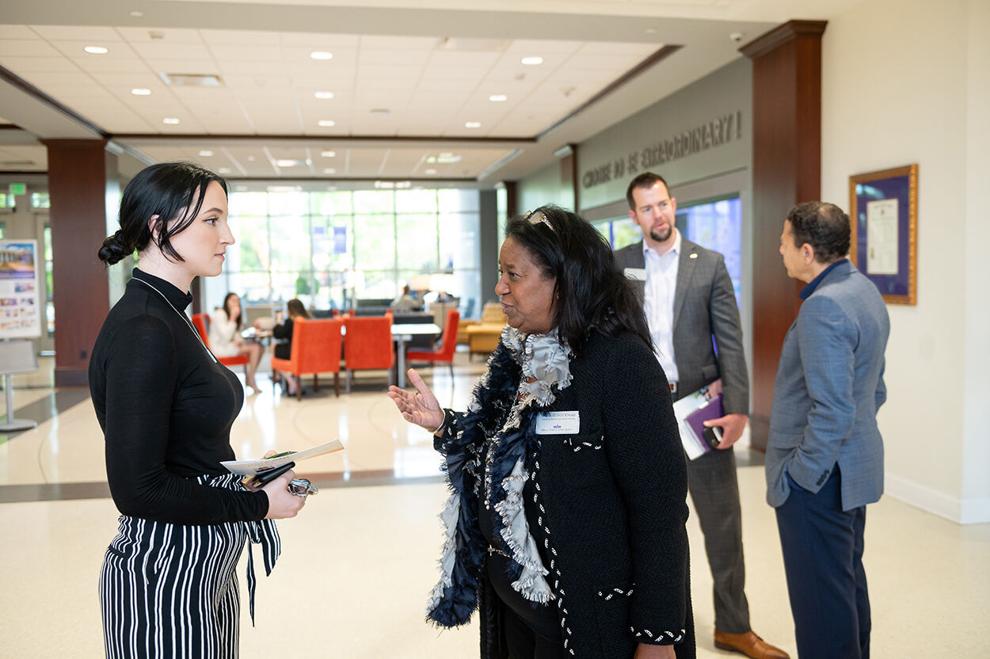 Three Key Takeaways from Lynn Good's Speech:
Curiosity: "Should you pursue your career and sit as a leader of an organization, have a posture of curiosity. Spread your influence as broadly as possible and put yourself at the center of solving issues."

Empowerment: "The posture of a leader is less about you and more about them. The power of the team is with people who look and think differently from you. As a leader, it's all about attracting talent, motivating talent and empowering people, who together can do big things."

Resilience: "When faced with big issues, it is the role of the leader to energize and motivate the team to solve the problem. That is a skill you will need your whole life."
Good and Laurna C. Godwin, a member of the Strickland Women's Leadership Council and president of Vector Communications in St. Louis, Missouri, answered questions from HPU students during a Q&A. Students asked Good for advice on how to lift up and support female coworkers in the workplace, and the importance of developing work relationships.
"One of the mistakes I see people make is only caring about the relationships above them," Good added. "This is not a good idea. You should care deeply about the people who work for you and for your peers. Invest in those relationships, and then you can care about the relationships above. I think looking at your position in the company holistically is important."
Sophomore Julia Velasquez, a junior neuroscience major from Chicago, Illinois, is a member of the inaugural Strickland Women's L.I.F.T. Fellowship Program, which provides networking, leadership, development, mentorship and coaching for female students interested in holding positions of leadership. Velasquez introduced Good before she spoke to the audience.
"Introducing Lynn Good was an incredible honor," said Velasquez. "It is always a wonderful opportunity to hear from successful women leaders like Mrs. Good. She embodies our values as the Strickland Women's L.I.F.T. Fellowship, and she was the perfect keynote speaker for our inaugural Women's Leadership Summit. Having her on campus was a great opportunity for the entire HPU community as well."
The Strickland Women's Leadership Council was first established in August 2020 as part of a generous $12 million gift from Elizabeth Miller Strickland. The council was founded on Strickland's belief that the empowerment of women in business and leadership is a life skill worth pursuing.