HPU Hosts Several Holiday Events in November and December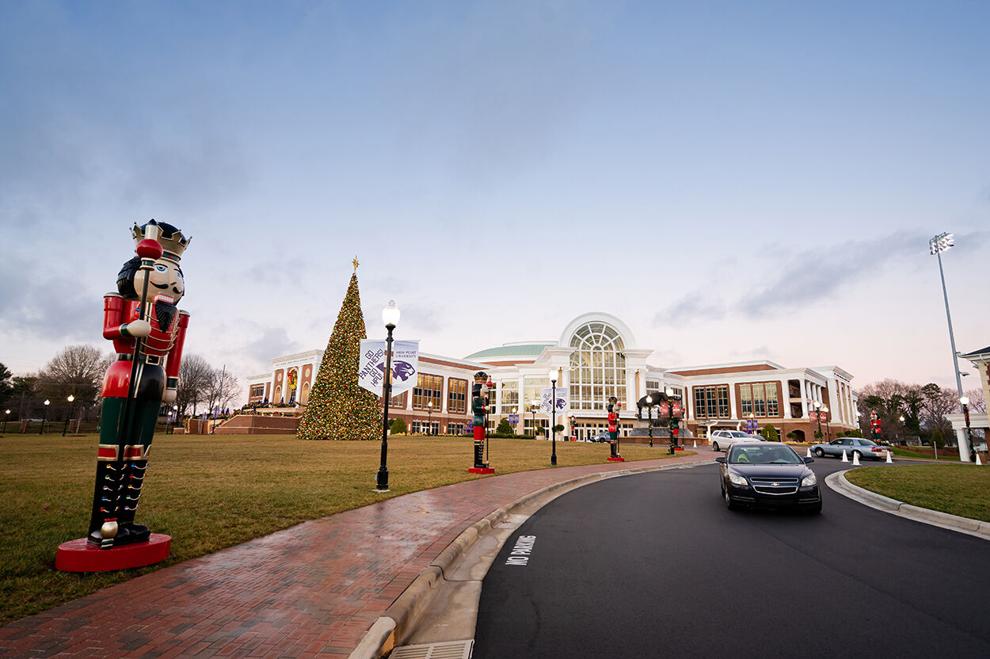 HIGH POINT, N.C., Nov. 23, 2022 – High Point University invites the community to campus for a variety of holiday events this month and in December.
Triad residents can sign up to receive email updates about community events at HPU throughout the year by visiting this link. More information and the complete list of community events can be found at https://www.highpoint.edu/live/.
The High Point Community Orchestra, under the direction of Dr. Brian Meixner, associate professor of music, presents "Awakenings" on Nov. 28 at 7:30 p.m. in HPU's Hayworth Fine Arts Center. This performance will include Beethoven's epic Symphony No. 5 and Joseph Curiale's "Awakening." Both works have a "triumph over adversity" theme to inspire audience members. Also featured on the program will be the winner of the 2022-23 HPU Student Concerto Competition. Reserve your complimentary tickets at www.highpoint.edu/music/concerts.
Join HPU for "Festive and Bright," the annual holiday choral concert on Dec. 3 at 7:30 p.m. in the Hayworth Fine Arts Center. The concert will feature a collection of Christmas and Hannukah classics sung by the combined choir and accompanied by the HPU orchestra. Complimentary tickets should be reserved at www.highpoint.edu/music/concerts.
HPU's Department of Theater and Dance invite the public to the "Nutcracker in a Nutshell" on Dec. 4 from 2 to 2:30 p.m. in Hayworth Chapel. The department will perform selections from Tchaikovsky's "Nutcracker Suite." Tickets are not required for this event.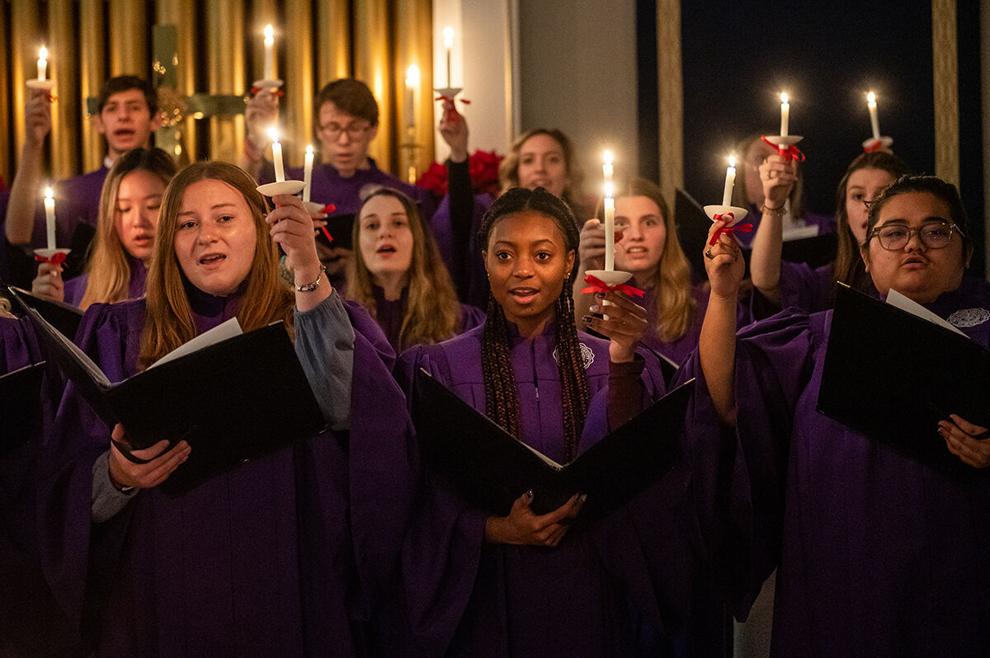 HPU's Instrumental Ensemble Holiday Concert, "Celebrate the Holidays," is scheduled for Sunday, Dec. 4 at 3 p.m. in the Cottrell Amphitheater. The one-hour event will include performances of holiday music by the HPU Community Orchestra, Wind Ensemble, Jazz Ensemble, Percussion Ensemble and several small instrumental groups. Bring a blanket, enjoy some hot cocoa and get into the holiday spirit. Tickets are not required for this event. 
High Point University's Annual Lessons and Carols Service will be held from 5:30 p.m. to 6:30 p.m. on Dec. 7 in the Charles E. Hayworth Memorial Chapel. This special candlelight service is the final Chapel service of the fall semester, bringing the community together to remember and retell the Christmas story. The service will feature members of the university community reading scripture as well as music led by the Chapel Choir. The service is based on the traditional Festival of Lessons and Carols from King's College, Cambridge, England. Tickets are not required for this event.
Don't miss David Phelps' "It Must Be Christmas!" concert on Dec. 8 at 7 p.m. Celebrate the Christmas season and get into the spirit as you enjoy Phelps' renditions of holiday classics. He's known for his time performing with the Gaither Vocal Band and singing in some of the world's most prestigious venues. Register at http://www.highpoint.edu/christmas for free tickets.
HPU invites the community to the 51st Annual Christmas Prayer Breakfast on Dec. 9 at 8 a.m. in the Nido and Mariana Qubein Arena and Conference Center. The Christmas Prayer Breakfast is one of HPU's timeless Christmas traditions. The event includes complimentary food, an inspiring message from featured speaker Pastor Chris Hodges, founding and senior pastor of Church of the Highlands, and special music provided by the High Point University Chapel Choir. This event is free and open to the public. Register today at https://www.highpoint.edu/happy-holidays/prayer-breakfast/.
Enjoy the holiday season with a magical ride through campus for the annual Christmas Drive celebration Dec. 19 through Jan. 1. The free event is a fun and festive way for families to enjoy the holiday decorations and sounds of the season. Enjoy more than 100,000 Christmas lights, 231 nutcrackers, the state's largest Christmas trees at 74 feet and more! This event will run every night from 5 to 8 p.m.