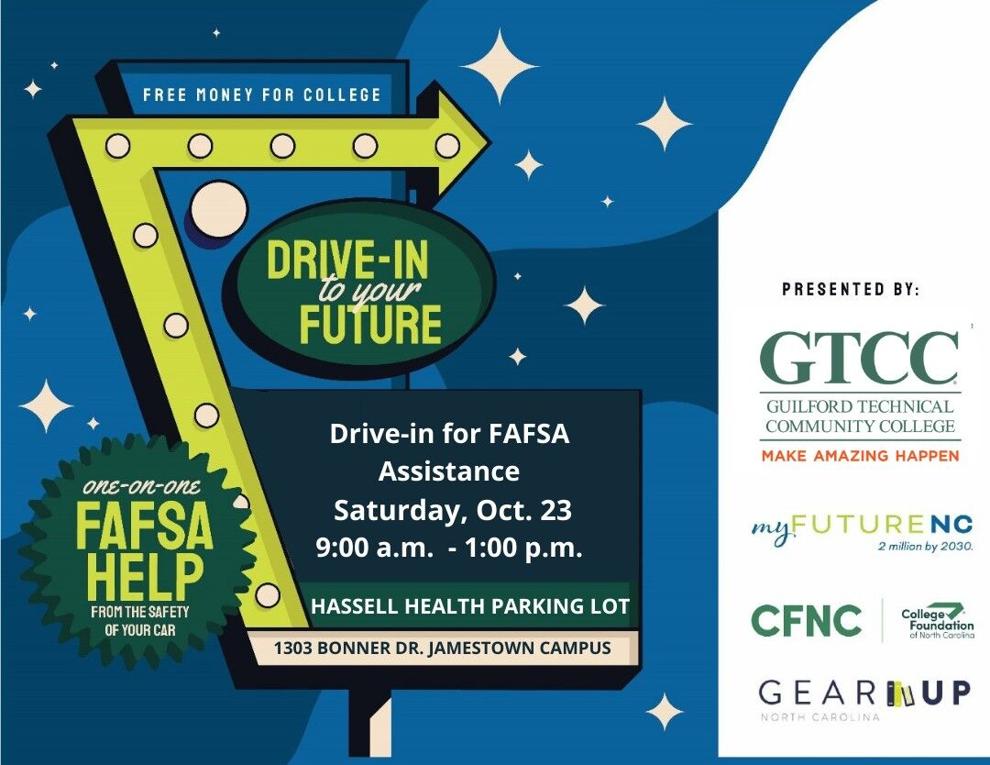 GTCC TO HOST FAFSA DRIVE-IN HELP SESSION SATURDAY, OCT. 23
Need financial assistance for college? Through the support of the North Carolina State Education Assistance Authority, College Foundation of North Carolina and myFutureNC, GTCC will host a drive-in Free Application for Federal Student Aid (FAFSA) assistance event Sat., Oct. 23 from 9 a.m.-1 p.m.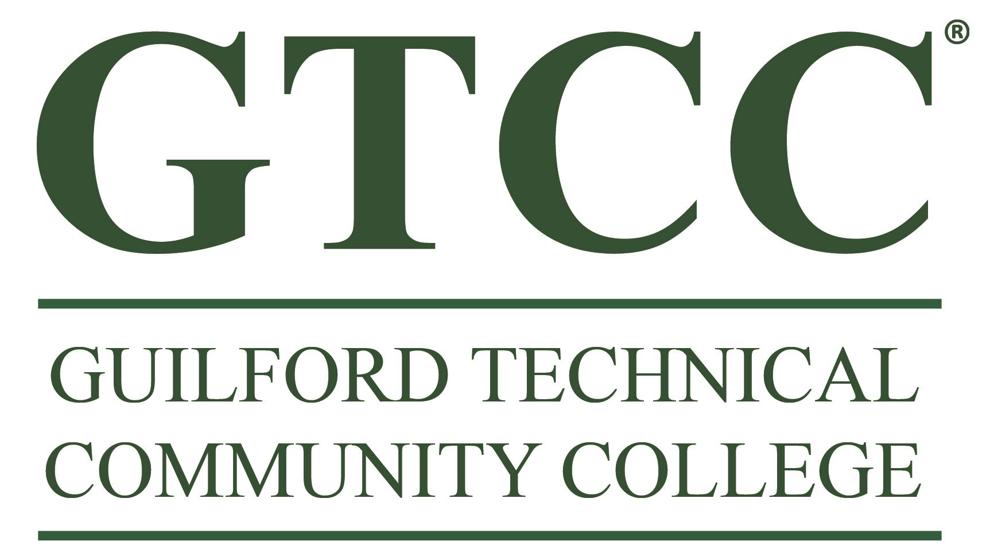 This event is free and open to all members of the community looking for assistance with the 2022-2023 FAFSA application. GTCC financial aid staff will be on-hand to help answer one-on-one questions and walk students and their families through the application line-by-line for those planning to attend any college in 2022-2023.
Completing the FAFSA is the first step toward receiving state and federal aid for college. The 2022-2023 FAFSA form is now open at FAFSA.gov, giving N.C. students access to more than $120 billion in U.S. Department of Education Federal Student Aid in the form of Pell Grants, scholarships, loans and work-study programs.
Those looking to attend should bring the following:
Charged laptop or tablet
List of schools to which you're planning to apply
Your Federal Student Aid (FSA) ID which can be obtained at fsaid.ed.gov (Make sure to keep a record of the parent/guardians' and student's email addresses, answers to the security questions, and both FSA IDs in a secure place.)
Parent/guardian and student social security numbers
Driver's license (if applicable)
Copy of 2020 tax returns
Records of any untaxed income and assets
Registration is encouraged but not required. For more information and to register, visit https://bit.ly/3apBZND.
WHEN:          Sat., Oct. 23, 9 a.m.-1 p.m.
WHERE:        Outside the Hassell Health Technologies Building, GTCC Jamestown Campus, 1303 Bonner Dr., Jamestown, NC 27282