Domino's President, HPU's Corporate Executive in Residence Mentors Students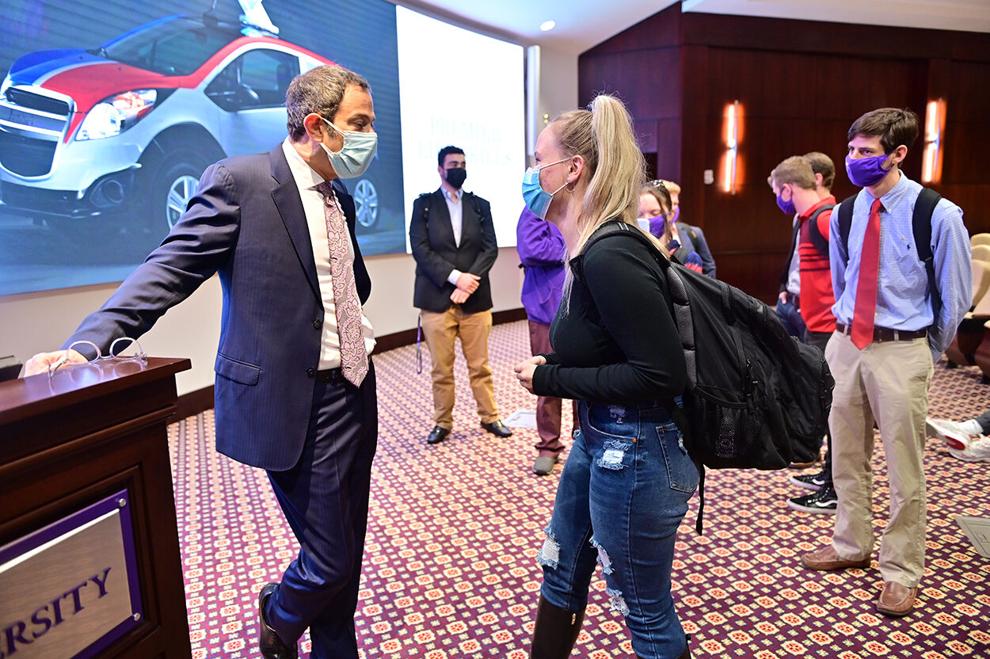 HIGH POINT, N.C., Nov. 15, 2021 – High Point University students recently gained insight from HPU's Corporate Executive in Residence, Russell Weiner. Weiner is the president and chief operating officer of Domino's U.S.
Weiner engaged in multiple programs on Nov. 10. He first spoke to students in HPU's Callicutt Life Skills Theater on the transformation of the once-struggling pizza company and later offered tips on how to land the job through navigating the interview process.
Weiner first joined Domino's over a decade ago as the company's chief marketing officer. His session on transformation focused on how he helped Domino's transition to the customer-focused and technology-centered company that has made Domino's the world's largest pizza brand.
"The way I think about marketing and business is kind of like a play," said Weiner. "A play has several acts, and they all need to be inspiring. At the end of the play, you want a standing ovation from the audience who came to see it. What is a standing ovation in marketing? It's buying your product like there is a war. Domino's told this story with honesty and transparency as the theme."
He went on to explain the three acts that Domino's went through to retain their customers, and how students can apply his story to their futures.
"Act one was saying to our customers that we listened, and that we were going to do something about it," said Weiner. "Act two shows the proof that we did something about customer complaints, and act three incorporated photos taken by actual customers to promote our unfiltered product. The idea with marketing is that you not only create a big ad, but you create a trail of breadcrumbs that can be your proof points."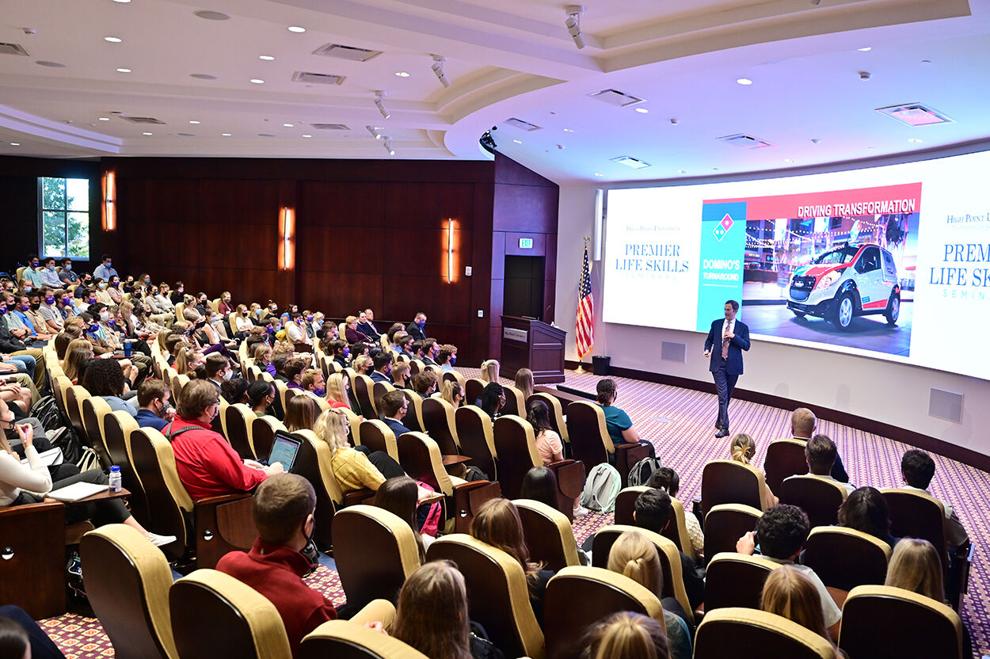 HPU students who worked with Weiner throughout the day had many great lessons to take away. Sophomore Bridget DuBrow enjoyed learning more about Weiner's process to grow and transform the company in a time of tension.
"This was a really applicable presentation for me to hear," said DuBrow, a business administration major from Apex, North Carolina. "I was surprised by how well a dissertation on pizza is applicable to what I'm learning at HPU. I'm excited to apply what I've learned to my future endeavors."
In his role as COO, Weiner oversees the global centers of excellence teams responsible for marketing, operations, store growth and development, franchise relations, analytics and insights, and e-commerce in the U.S.
Weiner is one of many unique leaders that comprise the Access to Innovators Program at HPU.