Bringing Live Music to Fans
DEEP SOUTH ENTERTAINMENT SHARES WAYS TO ENJOY SOCIAL DISTANCE CONCERTS
RALEIGH, NC (June 30, 2020) – As states and cities begin to re-open during COVID-19 one thing is still unsure - when music fans will be able to attend a concert again. To that end, Deep South Entertainment has some creative solutions for those jonesing for a little live music.
"During the pandemic, most of us have really missed live music," said Dave Rose of Deep South Entertainment. "I would like to think that the live music experience we once knew (pre-pandemic) will never be replaced and that it will one day return, but in the meantime, we have been working on some temporary solutions that have proven to be fun, and in some cases even therapeutic, for both the artists and for the fans. The one thing that hasn't changed - Music brings us together. It always has and hopefully always will. So whether it's opera on a balcony or an acoustic show over a computer, we hope people will continue to consume music in whatever safe way that brings them enjoyment."
To help bridge that gap, Deep South Entertainment has created some fun options for ways we can safely continue to experience music during this pandemic.
1. Zoom Events - Zoom Concerts featuring national as well as regional recording acts. And, because travel and production are not a factor you may be surprised at the caliber of act you can book within a reasonable budget. 
Zoom Concerts
2. House / Backyard Concerts - Now is a great time to book a local, regional, or even national act for 20 of your closest friends for a one of a kind social-distanced backyard or house concert.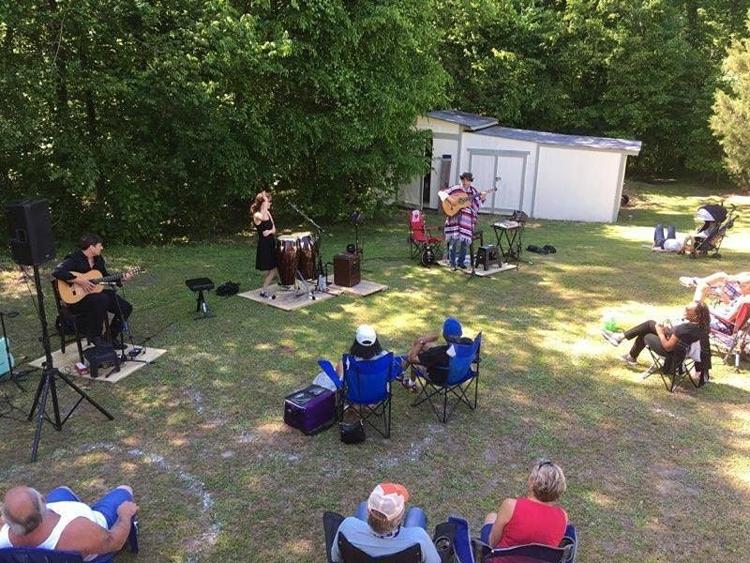 House / Backyard Concerts
3. Drive-In Concerts - Just like the old drive-in movies but better. A drive-in concert, what could be more fun than watching your favorite artists from the comfort of your automobile? For more information, be sure to visit https://www.LiveDriveInConcerts.com.
On June 13, 2020, Deep South Entertainment, in partnership with The Farm, presented Jim Quick & The Coastline Band at The Farm in Selma, NC. Check out this fun recap video of the experience below.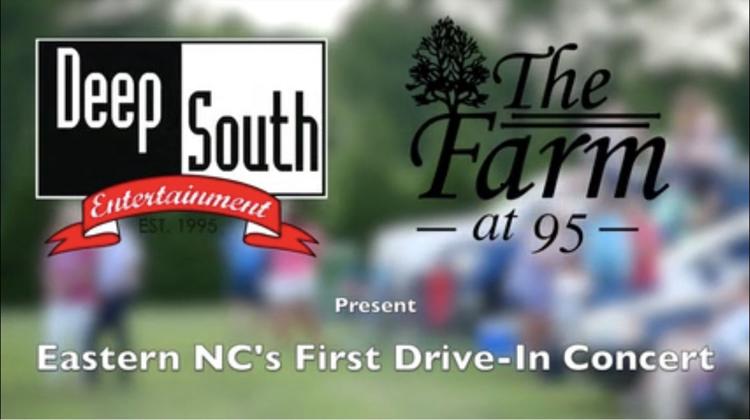 Jim Quick & The Coastline Band at The Farm on June 13, 2020
Need more info on any of these options? Please reach out to Hello@DeepSouthEntertainment.com.
About Deep South Entertainment
Deep South Entertainment is an artist and business management firm, concert production company and talent agency with offices in Raleigh, NC, and Nashville, TN. Founded in 1995 by college friends Dave Rose, Andy Martin, and Amy Cox, the company began as a record label, Deep South Records, with releases that included Five For Fighting, Butch Walker, Sister Hazel, SR-71, Far Too Jones, Athenaeum, and Marcy Playground with their #1 hit "Sex and Candy." As an artist and business management firm Deep South has worked with Grammy-winning and Billboard-charting artists such as Bruce Hornsby, Little Feat, Parmalee, Vienna Teng, Stryper, Jason Michael Carroll, Marcy Playground, SR-71, Tres Chicas, LANco, Allison Moorer, The Warren Brothers, and more.
The company's concert production division, based in Raleigh, is recognized for having produced or bought talent for some of North Carolina's most notable events, including the NC State Fair, Oak City 7, Pickin' in the Plaza, Raleigh Wide Open, The NC Governor's Inaugural Ball, Out! Raleigh, Farm Fest, Downtown Live, Cuegrass, The Got To Be NC Ag Jam, Fayetteville After 5, Chapel Hill's Live & Local, The Capital City Bike Fest, and many more.