WINSTON-SALEM (JULY 10, 2020)—The 2020 Gears & Guitars music festival, the Winston-Salem Cycling Classic and Flow Auto Gran Fondo have been cancelled for 2020.  Organizers had hoped to have the rescheduled events, which usually take place in early summer, later this year in October.  However, public health trends associated with the COVID-19 pandemic continue to problematic for large gatherings.
"We were working hard to make our planned October events something that the Winston-Salem community could look forward to enjoying together.  We wanted to be the shining light at the end of the tunnel in October," Winston-Salem Cycling Classic race director Ray Boden said.  "After a series of discussions with local health experts, we concluded that it's in the best interest of the local community to postpone all our events until next year."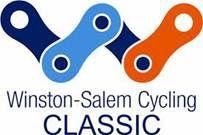 "While we will miss seeing everyone this year, the silver lining in our postponement to 2021 is that it gives us additional time to plan Gears & Guitars, the Cycling Classic and the Gran Fondo to be back better and stronger than ever next year," Boden said.  "We're looking at a number of ways to tweak the format to make our cycling and music events more exciting than ever. We'll share the news about the events, including our 2021 dates, as soon as possible."
Gears and Guitars tickets and Winston-Salem Cycling Classic registrations will continue to be refunded to those who purchased tickets to or registered for the cancelled events.
Updated information about Gears & Guitars will be available gearsandguitarsfest.com and on Facebook and Twitter @GearsandGuitars.