The call to legalize marijuana is nothing new.  It has been going on for decades.  So, the question is…why now? It comes down to this – social acceptance and tax revenue.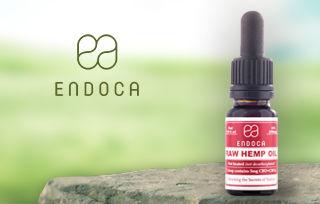 Social Acceptance
There have been massive changes in the social acceptance of marijuana use over the last 30 years.  A number of polls reflect widespread acceptance among the population.  We all know that "polls" can be questionable given the dataset and administrator.  Still, the legalization issue was forefront in the last election, so many well-known news agencies and polling organizations gathered opinions. 
Gallup, a recognized authority in surveying public opinion, released new numbers in October 2018 ahead of the midterm elections.  They found 66 percent of Americans now support legalizing marijuana. This approval rating is up dramatically from the 1970s when the Controlled Substances Act was passed, and marijuana was placed on the Schedule 1 list. 
Other agencies affirm this general number.  The Pew Research Center, a nonpartisan fact tank, found an approval rating of 62 percent.  A CBS poll cited the legalization support rating at 59 percent.  Even a Fox News poll found 59 percent of the 1,002 people they called approved of marijuana legalization. 

Gallup also went farther and looked at political affiliation and demographic groups.  Since 2009, a majority of Democrats supported legalization.  Currently, all major political identification groups hold a majority approval rating – Democrats 75 percent, Independents 71 percent, and Republicans 53 percent.  The change in conservative sentiment among Republicans in the last few years seems to be supporting legalization efforts in Washington.  As public opinion is changing, it creates a bipartisan opportunity for the two sides to come together.  Such an occurrence is rare these days with our divided government. 
Age also doesn't seem to matter with regard to legalization views. The 18-34 year old demographic has the highest percentage of support at 78 percent.  But the biggest change has been in the 55 and older group.  Legal cannabis support jumped from 50 percent in 2017 to 59 percent in 2018 among older adults. 
Lastly, here in the South, opinions tend to be more conservative relative to other parts of the country.  Therefore, you might assume approval numbers would be lower.  You might also assume that since the entire West Coast has adopted recreational legal marijuana laws, their approval rating may be higher.  Gallup found approval ratings across geographic regions to be nearly identical:  East – 67 percent, Midwest – 65 percent, South – 65 percent, and West – 65 percent. 
So, across the board, support for legalizing cannabis has increased over the last few decades.  As the numbers all move into the majority, I think this gives elected officials the political support to move forward with more comprehensive legalization changes in an effort to grow something else – tax revenue.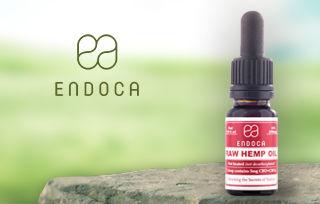 Regulate and Tax
New York is likely to be one of the next states to approve recreational use of marijuana.  Governor Andrew Cuomo was re-elected in November and is pushing to have a law in place within the first few months of 2019.  However, Cuomo has not always been a legal cannabis supporter.  In fact, he opposed marijuana use of any kind in 2010 prior to his election.  He reversed his position in 2014 and supported a limited medical marijuana program.  In January 2018, Cuomo launched a study regarding the plausible outcomes of legalizing recreational cannabis use in New York.  After the NY state Department of Health study showed the benefits of legalization outweighed the potential impacts, Cuomo completely reversed his position and now fully supports passing a recreational use law.
This changing attitude seems to be consistent with the Gallup polling data mentioned previously.  But Cuomo is a governor, and New York needs some help.  The challenge for many government officials is balancing public needs with tax revenue, and often budget deficits occur.  None of us like an increase in taxes, so politicians are generally not excited about advocating a tax rate increase.  But Cuomo realizes that taxing cannabis sales brings in an entirely new revenue source, and it could be a big one.  Current estimates suggest tax revenue on cannabis sales in New York could exceed $1 billion a year.  (Yes, "b" for billion.) This money could be critical in helping fix New York's ailing subway and bus systems.  This is just one example of how tax money from marijuana sales could be used.  Tax revenue distribution in legal cannabis states vary of course, but some other uses currently include health care, education, and government services.    
But why buy it legally with a tax versus just buying it from "that guy" you know?  Many people have suggested to me that the marijuana black market will never be overtaken by the legal cannabis market.  I actually agree with that to a degree.  However, I think illegal sales will be dramatically reduced over time.  Think about it…if you want to go out and have some drinks with friends this weekend, do you drive to the mountains to buy a couple jars of moonshine?  Probably not.  You are most likely going to the local ABC store or meeting at a bar in town.  Similarly, once marijuana is federally legal and regulations are standardized, I think black market sales slowly decline over time.  Like alcohol, I think more people will be willing to pay a premium for convenience and the assurance of product integrity. 
Between growing social acceptance and the need for new tax revenue to cover massive budget deficits, I think this time it really is different.  We are on the road to federal marijuana legalization, and I expect it will happen in the next three to five years.
Disclosure:
AdaptFirst Investments LLC (AFI) is providing this information for educational purposes only and does not intend to make an offer or solicitation for the sale or purchase of any specific securities, investments, or investment strategies. Investments involve risk and unless otherwise stated, are not guaranteed. Commentary of any kind in this article is based on AFI's opinion and analysis, and not representative of future performance of any security or market. AFI AND CONTENT SOURCES MAKE NO REPRESENTATIONS AND DISCLAIM ALL WARRANTIES OF ANY KIND IN CONNECTION WITH THE SUBJECT MATTER OR ABOUT THE ACCURACY, COMPLETENESS AND SUITABILITY OF THE INFORMATION FOR ANY PURPOSE. Use of the article information is at reader's own risk. Personalized investment advice can only be rendered after engagement of AFI for services, execution of the required documentation, and receipt of required disclosures. Please contact AFI for further information. Information presented is not intended as tax or legal advice. Readers should consult legal or tax professionals for specific information regarding their individual situation.
Charles Freeman is a Chartered Financial Analyst and President of AdaptFirst Investments in Greensboro, NC. With over 20 years in the investment industry, Charles helps clients find and invest proactively in potential future trends and attractive investment opportunities. Charles has been published or featured in Investor's Business Daily, The Saturday Evening Post, WXII 12 News, HQ Greensboro, and more. To learn more, visit www.adaptfirst.com