*Editor's note: CBD and hemp products are not medicine. And as most products are labeled, CBD and hemp products are considered nutritional supplements and are not intended to diagnose, cure, prevent, or treat any disease or ailment. Full disclosure, as someone who has anxiety, depression and an eating disorder, CBD work has worked for me and has tremendously helped with my symptoms. If you are curious to try some of the things mentioned in this article, be sure to visit these businesses, and staff members will gladly and happily educate and inform you on the product they are selling. This article is intended to spotlight some of the locally-owned and operated businesses that offer CBD and hemp products, not to compare and contrast. Most of these products are intended for adults ages 18 and older to use.
It seems like CBD dispensaries and products have been sprouting up like weeds everywhere, no pun intended, for the past year and a half. Many businesses are starting to exclusively focus on selling CBD and hemp products, while countless other shops just carry CBD and hemp products. As a huge fan of CBD, I decided to check out some of the products that are offered locally. In Winston-Salem, I visited Hemp Healer, Winston Hemp Company and Longleaf Provisions Company; In Greensboro, I visited The Everything Hemp Store, Smokey Shay's, Apotheca and asked for samples to review. (These were the businesses that responded to my repeated requests and got back to me in time for publication.)
Winston-Salem
Hemp Healer Dispensary
460-B Knollwood St.
Hemp Healer is a bright and organized brick-and-mortar tucked away in the Knollwood Plaza shopping center. The first time I went it, it was buzzing with people eagerly browsing, with their eyes wide open. Opened on Dec. 8, 2018, by the Hill family, Hemp Healer began because co-owner Nick, 19 (going on 20), was diagnosed with psoriatic arthritis.

Nick's father, co-owner Mark Hill, began to research the uses of CBD for his son and himself. But by that time, Nick, who was poised to play baseball at Winston-Salem State University, was in too much pain and missed the enrollment period. Nick told his father that he wanted to open a CBD store because after using it, he noticed and experienced positive results. (Nick also takes Humira in conjunction with CBD products.) Now, the whole family is in on the business, as co-owner Hollie Hill works with her son full time at the store with help from Mark and other employees. The Hills wanted me to sample their best-seller and a personal favorite of theirs, the Natural Sel3ct brand joint and muscle full-spectrum 1,200 mg. gel. (Manufactured by Cannzenna Brands, LLC, from Tempe, Arizona.)
"The pain I get, even from being 19, some people don't understand," Nick said. "For me to use a gel that would kill my pain, that was the best thing ever, that was all I wanted for that pain to stop hurting."
Nick enjoys using the Natural Sel3cts gel on his ankles and feet.
"I use it on my back, regularly, and it gives you definite relief," Hollie said. "Within minutes and almost instantly, sometimes."
Hollie said customers that sample it in the store always have good things to say about its effectiveness. Hollie said the gel's effect lasts two to four hours, depending on the severity of a person's pain.
After admitting that I frequently get carpal tunnel in my wrists from constantly typing and taking notes, the Hills gave me a tube of their Natural Sel3cts topical gel for me to try out. I have to use two squirts for each wrist, but immediately, I can feel the icy tingle of the aloe leaf juice, menthol and peppermint oils. After about four minutes, I didn't feel the ache and my wrists. Just as Hollie said, I noticed that it lasted for about two to four hours, depending on my stress level or how much I am paying attention to my pain. I would definitely use this product regularly, especially on busy production days at the office for instant relief, and because honestly, I love that tingly, icy feeling.
Something that doesn't bug me but may bug others about this product would be the tingly, icy sensation, and its long list of ingredients. The price tag might be hefty to some, as well at $69.99 for a 1.69-ounce tube. I've had my tube for about three weeks now, and it is still about half full. A little truly goes a long way!
Another product of Hemp Healer's that I tried was the King Kanine brand King Kalm CBD 75 mg. Krill Oil for pets. And while I can't personally attest to how this stuff tastes and feels, I have noticed its effectiveness in a certain feline frenemy of mine.
My partner's cat, Loch Ness, is a monster during the wee hours of the morning. (That is the time she likes to run around the apartment like she is a NASCAR racer.) I started giving her 0.5ml twice a day with her food, and it usually starts to work about 30 minutes to an hour after she eats.
I have noticed since I have been giving it to her for about two weeks now, that she has calmed down significantly and has made living with her much more bearable.
Winston Hemp Company
1151 Canal Dr. Ste. 103
Winston Hemp Company is located in the Historic West End Millworks and is co-owned by Jessica Clofine, Jason Peyton and Travis Eynon. This isn't Clofine's first venture in the cannabis industry. She's a compliance officer with CleanLine Management, Winston Hemp's parent company, and a cannabis extraction company based out of Long Beach, California, and the co-owner of Rokerij ("smokehouse") Farms, LLC, also based out of California. This hemp shop stands out to me because it isn't just a dispensary; it is a community engagement center, and a coffee and tea lounge! (Hopefully one day their coffee and teas will be infused with CBD.)  Managing the space is a chef and former owner of the Screaming Radish food truck Kevin Reddick.
"We have a lot of knowledge to go off of," Reddick said of Winston Hemp. "We have good partners that are working with us with the topicals and soaps, and that gives us a leg up here. The quality is the focus."
Reddick said that Winston Hemp offers a variety of CBD and hemp products such as flower, concentrates, tinctures, topicals and edibles. Reddick said he has Crohn's disease, so using CBD is apart of his daily routine. He said the CBD helps ease the side effects from his other medications, and that he prefers the oils, capsules and pain salve stick.
Clofine said her favorite products are the topicals, oils and body products, which she described as lotion, soap and salve. Clofine boasts that Winston Hemp has "the most compassionate prices in town," and Reddick said having fair prices is a company goal. For instance, 250 mg. of MCT (fractionated coconut oil) tincture costs $20, 500 mg. costs $35 and 1,000 mg. for $65.
Clofine and Reddick gave me a plethora of products to sample including the CBD soaps, CBD aftersun aloe gel, all-natural CBD chapstick ($2.50), MCT CBD oil, a CBD lemongrass bath bomb, CBD body butter, CBD lavender and sandalwood lotion, CBD pain salve ($30), a disposable CBD CCELL vape ($25), and CBD capsules.
While all of these products were fabulous, I have to say, the salve stick, disposable CCELL vape, and the chapstick were the products that really stood out the most for me. The salve stick is easy and convenient to apply. (And the best part? It is entirely mess-free!)
The salve had a strong yet, not overpowering scent of lemon and eucalyptus oil. Within seconds, I felt the relief, which lingered for a couple of hours. This product is perfect for me getting knocked around in roller derby. Rub it on your shoulders (or where the pain is) after soaking with the bath bomb, and you'll be in CBD heaven. The CCELL disposable vape with its ceramic heating technology was my favorite product of them all. Its cigarette-shape and lightweight material allow it to conveniently fit in even the most unreasonably small pockets of women's jeans. I prefer this alternative to dry tobacco, and especially over e-cigs. The taste of the vape is virtually nonexistent, and it is easy on the lungs. The chapstick turned out to be an unexpected favorite of mine. I applied it once to my lips in the morning and had silky, soft lips until the next day. As someone who gets stress-induced cold sores, I rubbed the balm on one that was about to pop up, and I am pretty sure that made it go away before it even started. (Eat your heart out, insanely overpriced Abreva!)
Longleaf Provisions Company
1308 S. Hawthorne Rd.
Adam Ivers and Robin Zieber are the co-owner of Longleaf Provisions Company, which opened in the Ardmore neighborhood of Winston-Salem on May 10. Some of the CBD products sold at Longleaf include their Reishi Master Fire Tonic, an apple cider vinegar-based, CBD-infused tonic that was so amazing, next time I am in the neighborhood I will be stopping by to get a bottle for myself. Longleaf also has CBD elderberry syrup, capsules, topicals, bath salts, flower, tinctures (for humans and for pets), vape cartridges, and The Standard Apothecary's, an Asheville-based company and friend of Longleaf, immunity fizzy packs.
"I keep a thing of healing salve in my bedroom, I thoroughly enjoy smoking our flower, and especially when it is paired with our powdered hash [or kief]," Ivers said of his favorite products. "And I do use tincture every morning and every evening. Those are the things I do daily, as well as the Reishi Tonic."
"The healing salve is my favorite, I get red, dry skin on my face and I have been using that daily for the past three weeks, and it has just like cleared up," said sales associate Cody Greenlee. "It works great."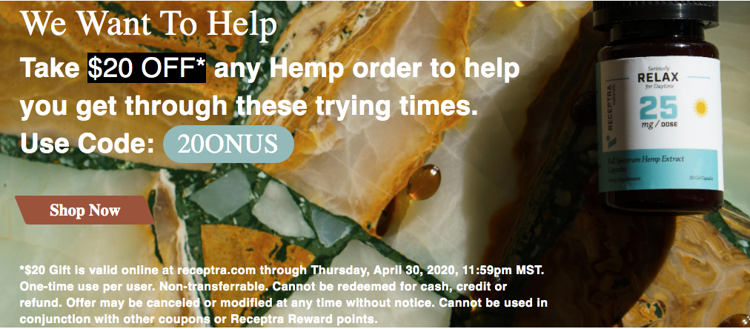 Ivers said Longleaf has recently rolled out a $60 sample pack (or $50 on Sampler Sundays) that includes about a four-day supply of tincture, a sample of the healing salve, a pre-roll, a tube of bath salts, lip balm, and a small packet of the immunity CBD fizzy drink mix. Ivers gave me one of these sample packs to try out. I started with the fizzy drink mix and not intentionally (although, very humorously), I made the mistake of mixing the already fizzy powder into my fizzy soda water. This, as you can imagine, created a giant pink fizzy nightmare. So, pro-tip, and I am sure literally everyone else knows this already, but fizzy plus fizzy equals more fizz than one can imagine. Use it with plain, boring water. After it settled down, I drank about 6 to 8 ounces. I was expecting the chalking aftertaste, like with Emergen-C, but it had no aftertaste at all. It was sweet but not cloying, and the effects didn't take long to kick in. The healing salve with 93 mg. of active CBD worked miracles on my shoulders and neck. (The consistency of this salve is very soft and silky, try not to make a mess!)I could feel a difference within minutes. I used the CBD bath salts to soak my feet after my roller derby bout on Sunday. It was the perfect amount, and tremendously helped soothe my aching arches and callouses. The lip balm worked nicely as well but was just a bit too thick and "shea buttery" for my liking. The Bubba Kush pre-roll was exactly what I needed for a smoke-break, but it was so thick that I wasn't able to finish it all in one sitting. Essentially, you get two smokes for the price of one! My favorite item of this sampler was the tincture, hands down. It's taste (peppermint flavored, hardly any plant taste) and consistency (not too gooey or oily) was perfect, and two drops last for quite a while. I definitely think this sampler is worth the price tag for those who are just starting out.
Greensboro
The Everything Hemp Store
1633 New Garden Rd.
Bob Crumley, owner and founder of Founder's Hemp and the Everything Hemp Store, has been at the forefront of the North Carolina hemp industry and even helped write the law that made it legal in N.C. He wrote in an email that Founder's was one of the first hemp processors registered in N.C.,  and was the first in the state to be GMP-certified. Now, Founder's is also Kosher-certified. 
What's new at Everything Hemp is the Hemp Freeze topical product as well as the Hemp Squeeze, a compression sleeve infused with hemp extract, that debuts this October. Everything Hemp is also spreading and putting down its roots in multiple locations, such as the Charlotte market with its first franchisee opening soon. Crumley wrote that Everything Hemp offers a line of hemp products from "dog collars, clothing, and hats to towels and book bags all made with hemp fiber. We have products made from hemp seeds with everything from lotions and shampoos to food products including drinks, crackers, energy bars and hemp protein powder. We also have a full line of Cannabinoid products, including tinctures, edibles and topicals." Crumley wrote that he takes hemp extract capsules every night before bed and that his favorite product to use is the Hemp Freeze. "It's great after a long day or workout to help with the soreness and pain," he wrote. The sample pack I received had the 250 mg. Hemp Symmetry brand of THC-free and full-spectrum tinctures and 10 mg. capsules, Historical Remedy brand of hemp flower extract 10 mg. capsules, Sun State Hemp CBD 100 mg. pet spray, and Sun State Hemp CBD 12-piece and 180 mg. CBD gummy bears.

The tincture worked exceptionally well for me, and its only two ingredients include MCT oil and hemp extract. There is definitely a strong "plant taste," but it didn't bother me much because the flavor can easily be masked. Drop some in an early-morning smoothie, or a nice cup of tea, and you won't notice that robust taste. The THC-free tastes the exact same but does have a milder effect, so I am less likely to want that. But the THC-free product is great for those who might have to take a drug test. The legal THC-limit for industrial hemp in N.C. is 0.3 %, so there are some trace amounts of it present in the full-spectrum formula. However, as Crumley repeatedly states, "It is not going to get you high, it is not habit-forming, and it just might give you a better quality of life!" I thoroughly enjoyed the CBD gummy bears, almost too much. While typing away on my computer and craving sugar, I accidentally kept eating the gummies as if they were candy. Well, about an hour later, I felt a wave of stillness and almost sleepiness wash over me. I wasn't complaining. The gummies are the perfect balance of sour and sweet, and its potency is definitely on-point. These were definitely my favorite edibles of the bunch. The pet spray, as I mentioned a certain cat earlier who desperately needed to chill, was extremely effective, and the results were instantaneous. I sprayed one squirt into her mouth, and within five minutes, she was quietly sitting on the dining room chair instead of trying to climb the blinds or knock over her water jug.
Smokey Shay's
2416 Spring Garden St.
I have to give credit where credit is due. The inspiration behind this article was all because I heard that Smokey Shay's carried a CBD bath bomb. This was about a half a year or so ago, and it made me want to spotlight all other interesting CBD products available in the Triad. Owner Shana Wilkinson wrote in an email that the first installment of Smokey Shay's opened in 2011 on Burke Street in Winston-Salem, then it grew in 2013 to Spring Garden Street in Greensboro, and now to complete the Triad trifecta, Smokey Shay's is tapping into the High Point market with a new shop at 2209 N. Centennial St., and it is now open.
"This shop has a bit of a different concept; We have a glass blowing studio (currently we have three artists who will be rotating use of the studio to work daily, and there is a viewing window for customers to watch," she wrote in an email. She said glass blowing classes and an outdoor hookah bar were also in the works at this new location.
Wilkinson wrote that Smokey Shay's offers an array of low-priced CBD products including edibles, cartridges, tinctures, drinks, creams, lotions, bath bombs, soaps, capsules, hemp flower and pre-rolls "from some of the top 10 rated companies in the USA as well as a few local brands!"
Wilkinson her go-to product are the CBD gummies with melatonin because it helps her wind down at night. (With the stress and responsibility of managing three shops, I don't doubt it!)
Now, back to those bath bombs… Even though Wilkinson said the Florida Bomb Co. was a better seller than the Hempbody brand that I sampled, I did not see any markings on the box indicating how much CBD was in the bath bomb. The Hempbody 50 mg., CBD-infused bath bomb (from Organabus based in Albuquerque, New Mexico) had five ingredients, and its scent was oatmeal, milk and honey. (Another reason why I chose this brand is because the pungent smell of some bath bombs makes me nauseous. This had little to no scent, and what I did smell was soothing and not too overpowering.) I soaked in the tub for about 15 to 20 minutes after a tiring work out. The bath bomb did wonders for my muscles and made my skin feel as soft as a baby's. The bath bomb cost $20, which might be steep for some, but it would make a nice present to treat yourself or as a gift for someone else.
Apotheca
2601-B Battleground Ave.
Lee VanTine is the owner of Apotheca, Hookah Hookups and All Natural Farms, LLC. On Battleground Avenue, where the old Hookah Hookup used to be, is a new sleek dispensary with a beautiful, and appropriate conversation piece front and center: Hemp plants! Another aspect I really like about the interior of Apotheca is that their diverse product selections are on display and are clearly labeled. You can essentially compare and contrast prices and make an informed decision all in the same place, as there are numerous pieces of educational and informational literature about CBD and hemp products scattered throughout.   
Since VanTine has a growing license, he is allowed to display the plants in his store. VanTine said All Natural Farms, LLC has a 20,000 square-foot indoor growing facility in Franklinville and another facility in Rutherfordton. VanTine is a big believer in growing flower indoors, as he said outdoor growing is subject to pesticides and other factors unless it is certified organic.
"A year ago, when we first started selling hemp flower, only outdoor was available. Nobody was growing indoors; nobody thought that you would be able to make money growing indoors," he said. "Indoor is always a superior product."
VanTine boasts a competitive price on his flower products, with the lowest cost being $2.85 a gram per ounce of outdoor-grown hemp flower.
He also said that Apotheca has reasonable prices on other products other than flower; tinctures start at $9.99, Kratom starts at $17.99 and capsules start at $7.99. Other products include a wide array of various brands of tincture (for humans and pets), edibles (gummies and lollipops), salves, protein shakes, and concentrates (oil and shatter).
VanTine gave me four different strains of indoor-grown hemp flower: All Natural Farms, LLC's Cherry Citrus "Superstar," Queen Hemp Company's Boax, Carolinabis Company Inc.'s N.C. Hawaiian Haze, and N.C. Lifter.
I smoked each strain with a glass pipe to get a clean hit, and because I am terrible at rolling. I believe my favorite strain was the Cherry Citrus "Superstar" because it smelled, tasted and looked phenomenal. Its effect was also instant gratification and not as intense of a feeling as the N.C. Lifter strain, in my opinion. I liked Lifter too, but it was very strong, pungent and gave me a bit of a headache afterward. (Which might have just been partially stress, dehydration, or just me hitting my CBD limit for the day.) The Hawaiian Haze and Boax were also delightful, but not as memorable as the Lifter and Cherry Citrus "Superstar" strains. I might just be a sucker for local products, but I would roll up the Cherry Citrus "Superstar" strain any day, and would highly recommend it to everyone who enjoys mellow and tasty hemp flower. My partner, Karrigan, also gave each strain high marks and even said, "Wow, this is by far the prettiest and well-kept flower I have ever seen." He was geeking out over it and agreed with me that the Cherry Citrus "Superstar" was the ultimate superstar of the strains. Truth be told, he actually smoked more of it and enjoyed the flower more than I did. Karrigan also really enjoyed the N.C. Hawaiian Haze, and said it kind of tasted and smelled like fruit punch.       
VanTine said Apotheca has stores in North Carolina, Georgia and Tennessee, and now there's a pop-up Apotheca store at the Piedmont Farmers Market (and the Farmers Market in Charlotte). He said flower sales at the Farmers Market have been a hit so far, and that he feels that the public is excited and eager to support the cannabis industry in North Carolina.
"It is really interesting, the dynamic there because it is the first time that hemp flower has been pushed to the public," he said of his experiences at the Farmers Market. "It is 99% smiles and happy and laughing, and people are bringing their kids up and explaining to them what it is. It is all positive."
Honorable mentions
I wish I could just rant about cannabis without a word count, but newsprint can only hold so many words. Below are some other awesome local products that I love.
Camel City Hemp's ginger and turmeric CBD tea paired with Fool's Gold scotch bonnet-infused honey is one of my all-time favorites and my go-to rainy/snowy day drinks. (Make sure you let it steep for at least five minutes to get the full effect. And when you're done, don't throw it out because you can brew another cup with the same tea bag!)
The new High Point shop, Healing Ways Hemp has a kief pre-roll that is amazing, and like the other pre-roll mentioned above, very thick and easily could be saved and smoked again for later.
Also, their CBD-infused water is the ultimate sports drink, in my opinion. I chugged a bottle right before roller derby practice, and my mind felt energized while my body felt relaxed. I definitely recommend it to fellow athletes. Although the beloved Tin Can is closed for renovations at the moment, I still have to brag about their amazing hemp kombucha. It is pineapple-flavored, and instead of the CBD making me feel tired, it made me feel like I had just had a cup of coffee, without the caffeine jitters. I am counting down the days when I will be able to get it again, and this time I am buying a growler!
Katie Murawski is the editor of YES! Weekly. She is from Mooresville, North Carolina and graduated with a bachelor's degree in journalism with a minor in film studies from Appalachian State University in 2017.