We have all heard that vaping is considered as a popular hobby among people of all ages. One of the most important arguments for confirming the popularity of the vaping devices is that they are used by all categories of people in different parts of the world.

First, teenage thirst for vaping is an important issue of our time. An entire generation of young people is growing up on this bad habit. Teens are happy to try new types of vaping devices, fresh e juices, and promote everything related to the VAPING culture.
The Government is concerned about this state of affairs. Teenage vaping is one of the reasons for researching the topics of vaping health effects. Adults are trying to figure out what the future holds for their children, provided the latter use a variety of devices such as e nail or electric dab rig.
Another category of the population to which humanity is concerned, including their habit of vaping, is well-known people. Celebrity life is not easy, mainly because of the paparazzi's constant attention. People want to know more and more, so they often interfere with the personal lives of the stars.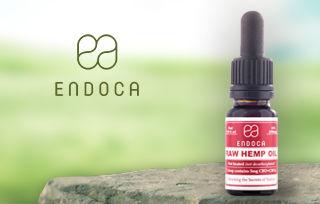 Often, such interventions go beyond the question of whether a person uses, for example, an electric dab nail. Often, too inquisitive journalists spoil the life of a celebrity by violating the psyche or embarrassing them. A famous case of the fatal interference of journalists in celebrity life is the death of Princess Diana.
However, despite such tragic stories, humankind always wants to know a little more about its idols. Since the topic of vaping is indeed one of the most acute social issues today, its coverage is relevant to society. So below, there is a list of celebrities who vape.
1. Leonardo DiCaprio
One of Hollywood's most famous men. He used to be and still remains the ideal of beauty, a dream for many women. He became famous after his role in the movie Titanic, but, fortunately, he did not become an "actor of one role." His career has continued to thrive. Despite all the memes about Leo and Oscar, it is difficult to underestimate the merits of DiCaprio as a movie actor. It is worth noting that the actor, in addition to his acting career, is also involved in charity work. He is, perhaps, the most active celebrities in the fight against climate change among all Hollywood actors and actresses.
The media also calls him "The Vaping Boss of Hollywood." The actor has really contributed to the promotion of vaping. He joined the vape culture more than ten years ago when the popularity of vaping has not yet reached its present scale. It is believed that thanks to Leonardo DiCaprio, other Hollywood actors have also started vaping. It happened after reporters took a picture of Leo with a vape in March 2009. Later that year, he was photographed with an e-cigarette in a popular New York restaurant. The other major coming out with vape was at The Golden Globes award ceremony in 2013.

2. Katy Perry
One of the most famous women not only in the United States but in the whole world. She is an American singer, songwriter, and television judge. She started with a fail. Her first studio album Katy Hudson under her birth name released in 2001, was not commercially successful. However, after six years of hard work and gaining experience, she adopted a stage name Kety Perry and relaunched her dreams. In a year, she woke up famous. It is simply impossible to put the names of all her awards in one passage. Her social life is bright: she is seen as one of the greatest influencers of people's minds in the world.
Fashion magazines granted her the title of a sex symbol. The comments of glossy magazines' editors include "full-on male fantasy", "as though sketched by a teenage boy", "serious' popstar/woman/sex symbol". She is also in charity, supporting the welfare of children and the empowerment of women in particular. Katy also expresses ideas of equality, including the fight for rights of LGBT. The singer has also actively participated in the 2016 political campaign. She advocated for Hillary Clinton and performed at a range of ceremonies while debates. Katy was seen vaping many times, including the red carpet.
3. Catherine Zeta-Jones
Catherine Zeta-Jones is a professional British actress. The number of her roles in Hollywood helps in proving that she is in the mind of hundreds of thousands of people, and her behavior triggers a particular influence on society. As the majority of celebrities, Catherine supports various fields of charity, including help to disabled people, fighting against AIDS, prevention of cruelty to children, and more.
Talking about her involvement in vaping, it all started with a family tragedy. Catherine's husband was diagnosed with cancer. This boosted her awareness of the risks of smoking. She has joined the team of vapers. However, there is no evidence of her vaping activity now, when more and more studies on vaping prove the habit can provoke cancer as well.
4. Snoop Dogg
He is the most famous for his activities as a rapper. However, his occupation also includes songwriting, producing, acting, and being a media person in general. The singer is also a great businessman. He seems to be a successful investor and entrepreneur. The spheres of his business interest vary from video games to the famed soul food restaurant. He is also associated with drug consumption. The rapper was even imprisoned for cocaine consumption. Snoop Dogg's involvement in vaping was expected to refer to his main activities.
He used several types of vaping devices and we cannot claim that he does not use marijuana concentrated in e nails while being out of the camera. The rapper was repeatedly seen with a vaping device. For a couple of years, he was actively promoting the activity. Snoop Dogg even went further. He has invested in the production of a vaping device that allows marijuana to be used and the dose of THC in it measured. He and his colleagues claim that the precise dosage can help in avoiding addiction and getting benefits.
In the modern world, vaping is one of the first places, among other hobbies. It has become a real subculture. Besides the celebrities mentioned above, many others are involved in the activity; for example, Simon Cowell, Tom Hardy, Lindsay Lohan, Mischa Barton, Britney Spears, Brad Pitt, and others. The coverage of these cases is important as all these stars and many others, including bloggers or local celebs, can be a pushing power in advertising. Their habits depict the mainstream of our future.