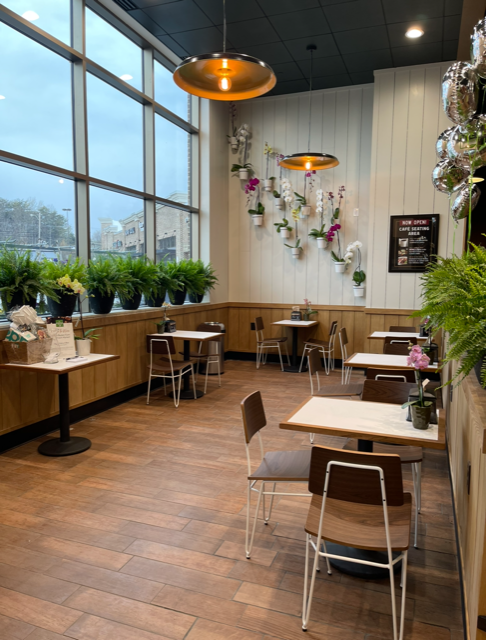 Meet the Manager + Sampling event: We have a brand new manager, Drew Barbour, who will be hosting a Meet the Manager event onSaturday, April 29, 2023, from 11am-1 pm. Drew will welcome guests when they walk in the store with fresh OJ, coffee, and pastries. Several department managers will be stationed across the store providing samples for guests. 
Café Seating Now Open!: We just opened a brand new café seating area at the front of the store, complete with tables, fresh flowers, and more (photo attached). Open during regular business hours. It's a great place to:
Linger over morning coffee with a breakfast sandwich or pastry.
Take a lunchtime break with our new made-to-order burritos and bowls or custom salads.
Enjoy a glass of wine or beer with your book club, running buddies, or anyone else.
Located on Lawndale (3712 Lawndale, Greensboro).