J'Mihyia Whitsett's dream was always to own Marjae's, she just didn't know how it would come about. 
"Marjae's has always been a thing since about 2012 but I didn't know which direction it was going to go. It started out as a restaurant. It just went to all these different ideas with the same concept. Finally, one day I said I was going to do a wine bar," Whitsett said. I figure the crowd, customers that would be attracted to it would fit me and the vibes that I'm on."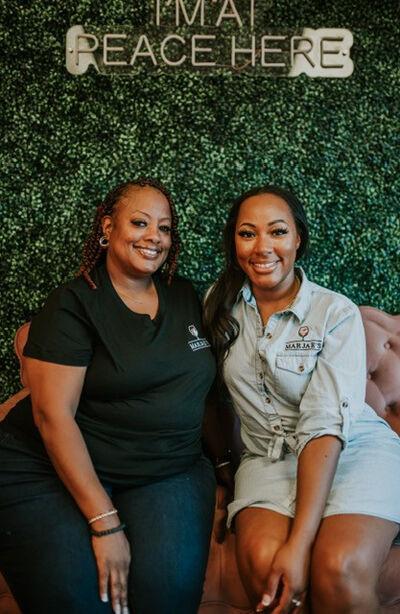 Whitsett's dream went deeper than that. She wanted a space where she could hang out with her mom and a space where her mom would want to bring her friends. 
"I wanted to come up with a place that was creative. I'm not much of a clubber but I will party here and there. As I got older, I saw there was really nowhere in town for my mom to go hang out or other people like her. Something nice and girly." 
Executing that dream didn't take that long. For Whitsett, she said it felt like it happened overnight.
"I went and looked at a building and said 'I want to do this.' It just took people believing in me, seeing my vision, and pushing me along."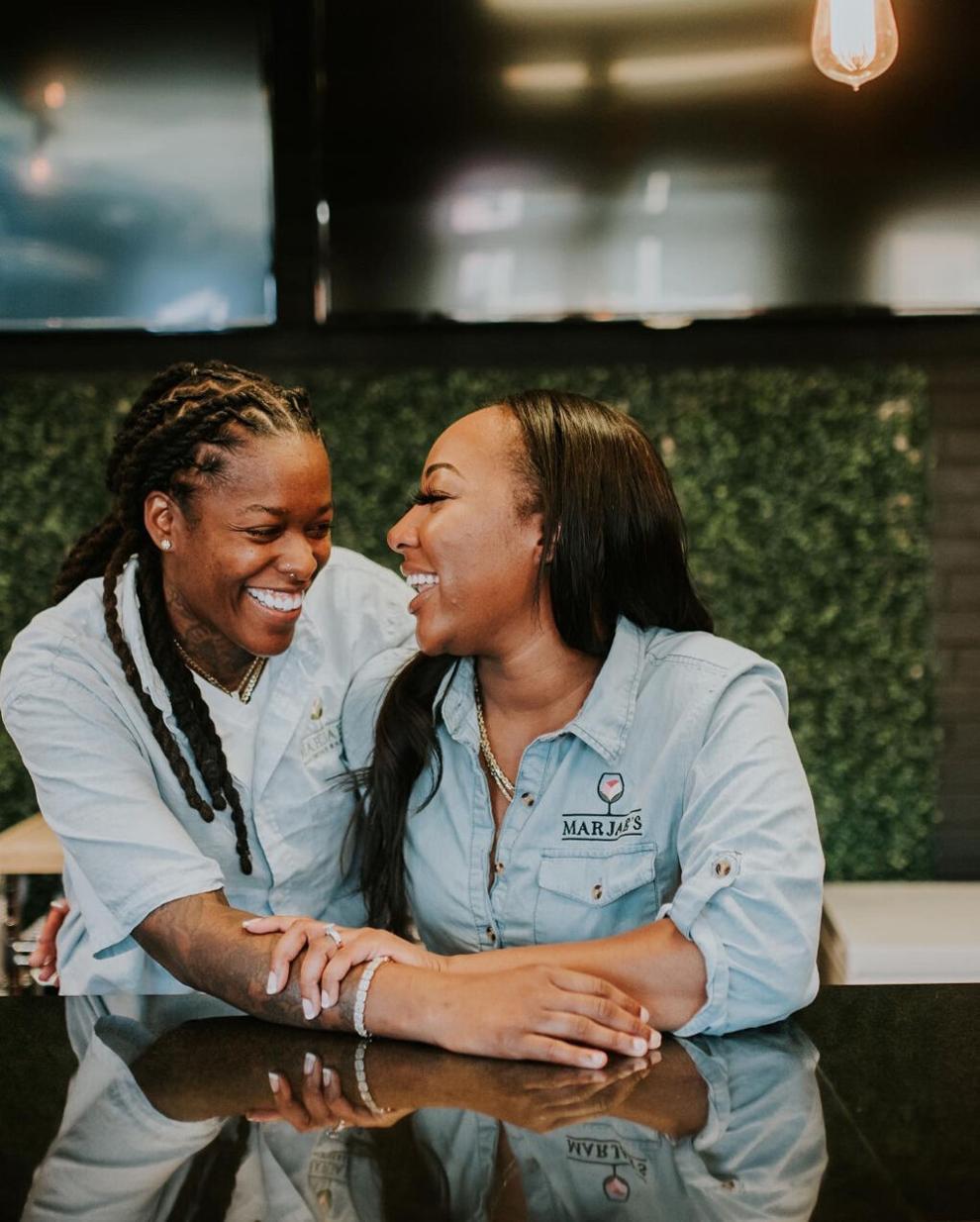 Whitsett, along with her wife Paris, own and operate Marjae's Wine Bar, located at 1107 Grecade St. in Greensboro. The establishment specializes in wine, cocktails and mocktails, and offers charcuterie boards. 
Prices range from $6 to $25 for some of the wine bars most popular drinks including Bougie Mimosa/Mojito, Champagne Cocktails, Sangrias, Sherbet Mimosas, Marja-rita, and flights. 
Patrons can host weddings, bridal showers, birthdays, meetings, and private parties at the location. Those interested can also rent out Marjae's Mobile Bar, to take the service on the road.  
"All of our cocktails can be made into mocktails. With cocktails, you can be so creative and constantly change the menu to fit the season, the holidays, and garnishments. I'm always super excited to see the creativity from our staff."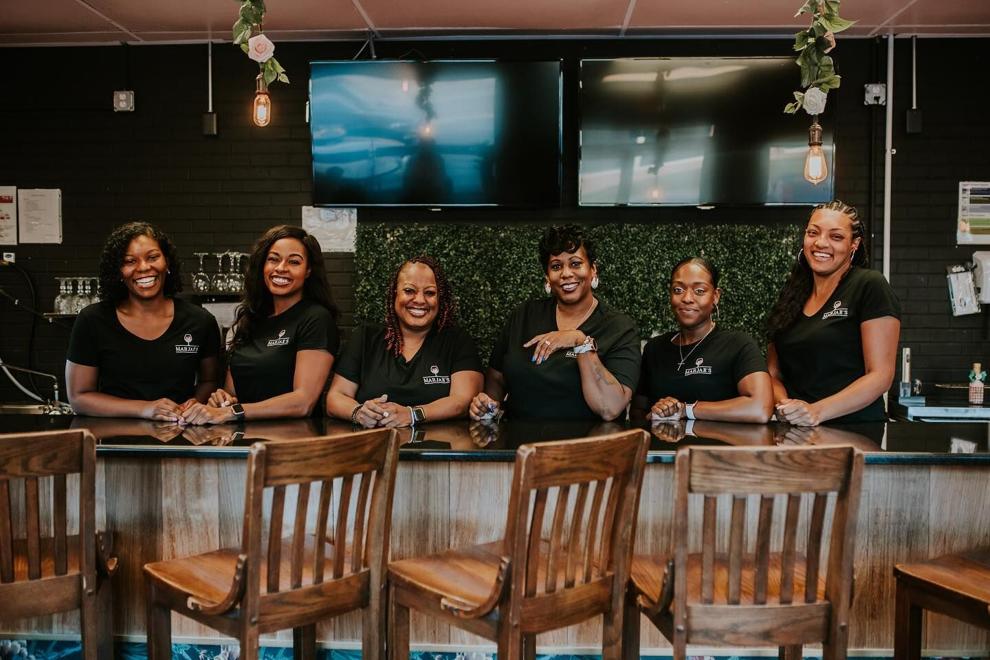 Not a fan of the traditional or sports bar, Whitsett created a space that feels like "sitting on your best friend's couch." The venue offers a selfie location, an outside patio, clean R&B music, and you can find HGTV and Lifetime on the screens. 
"It's a vibe. You feel like you're at a cookout when you're outside and at your friends' house when you're inside," J'Mihyia said. 
Most importantly, The Whitsetts want you to know that the bar is a safe space for all. 
"We have women who come alone all the time so you don't have to feel like you need the buddy system, feel harassed or hovered over," J'Mihyia explained. "You will be greeted, you will not want to leave and you will be planning your next visit before you leave."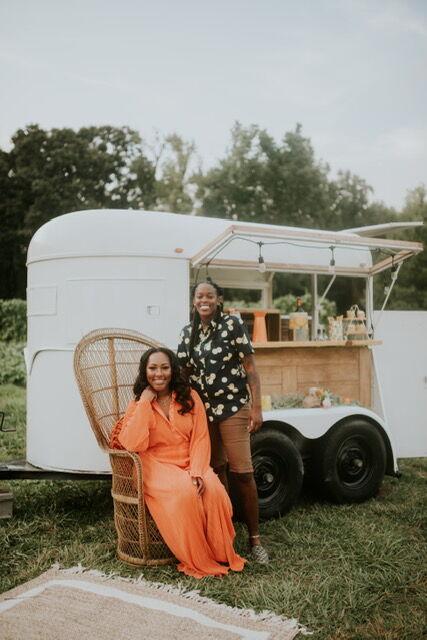 The Whitsett's have grown with their businesses. Married in March 2022, J'Mihyia and Paris have four children and at least a half dozen businesses between them. Paris owns and operates a barbershop, nail and hair salon, and smoke shop. The couples is planning a coffee shop and hookah lounge across from Marjae's in a few months and already have plans in the making for a restaurant, salon suites, and a bar. 
"Once we see an opportunity, we jump on it," explained Paris. 
J'Mihyia said that a new business and marriage has "been pretty easy because she gets that I walk all the time and she's working just as hard as me." 
Paris said, "we're always talking business." 
Paris said that it has been wonderful watching the introverted and laid-back J'Mihyia flourish in business. 
"It's really been good just watching her be herself. I love watching her do that." 
When she needs that assistance, Paris jumps in behind the scenes, except when she's hosting Karaoke. 
"She has a full-time team behind her, but Marjae's is growing so I'm there to help," she said.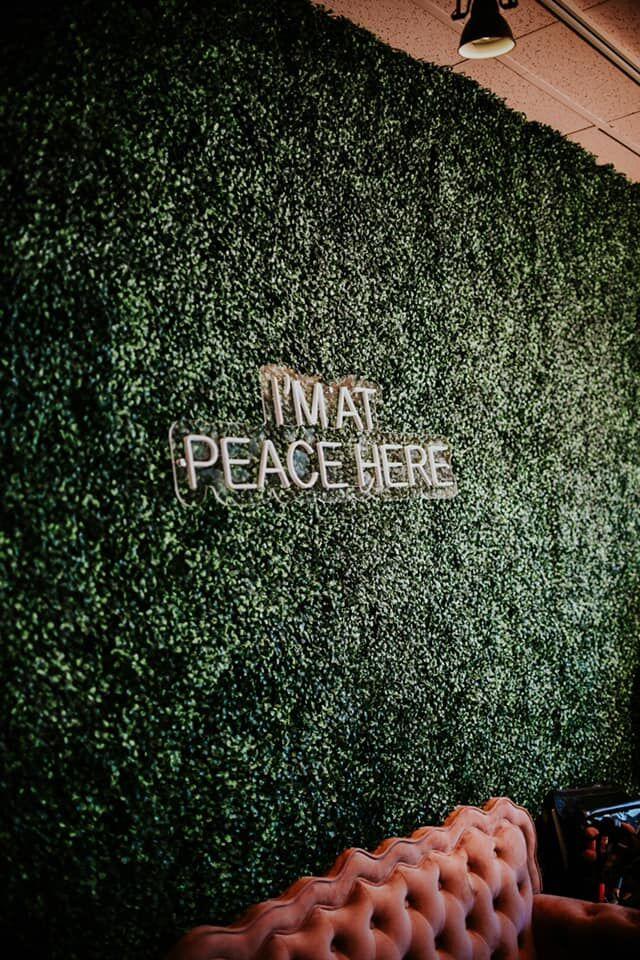 J'Mihyia said she wants Marjae's to be a safe space for everyone regardless of their sexuality. 
"Of course, we don't push our beliefs on anyone that comes into the bar. A lot of times people don't even know that Paris and I are together. However, people who are a part of the community have said that we've made them feel so comfortable," she said. "It's important to me for everyone - no matter their beliefs to feel comfortable and welcome. It's just a bonus that we are part of the community." 
Paris agrees. 
"It's important that everyone feels important in our space. We want to talk to everybody and treat everyone the same."
For more information, visit www.marjaeswinebar.com.