As summer plans change and folks begin to venture safely out of their homes, Kimpton Cardinal Hotel and Katharine Brasserie & Bar, located at 401 N Main St., Winston-Salem, look forward to welcoming guests from both near and far looking for a welcoming and safe place to stay, eat and drink.
Over the past few months, the hotel and restaurant teams have been hard at work to build upon already high cleanliness standards to implement multiple add-ons to cleaning and disinfecting practices to protect the health and safety of guests and employees. However, changes aside, both the Cardinal and the Katharine promise not to lose the specialness that makes a uniquely Kimpton experience. Guests will still enjoy beloved amenities such as morning coffee hour, evening social hour, in-room yoga mats, complimentary PUBLIC bikes and pet-friendly policies. How each of these are experienced moving forward just may have a bit of a different approach to stay within the new standards and respect physical distancing suggestions from national and local governments.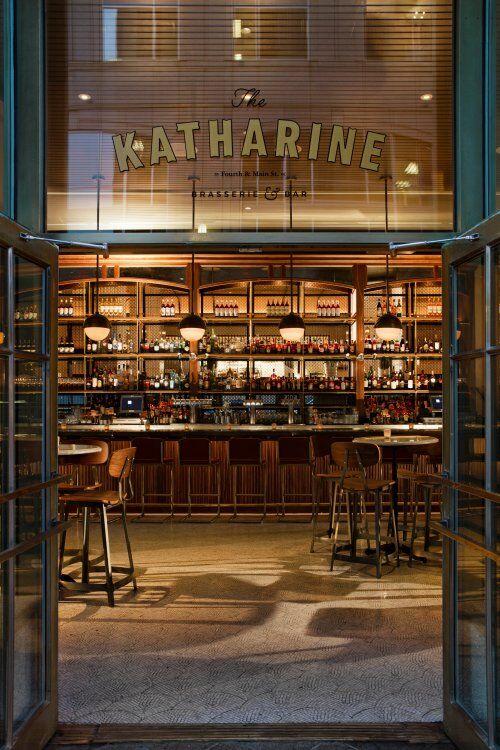 For guests looking to get away, the beautiful eclectic community of Winston-Salem beckons. An adaptive reuse of the historic RJ Reynolds Building, the Kimpton Cardinal is right at the heart of the action. Nestled in the heart of the Downtown Arts District, the Cardinal's PUBLIC bikes make for an ideal way to explore the city's charms on two wheels. Guests will find Winston-Salem's small town feel offers an open-air option to some of the South's larger cities while still providing access to attractions such as the famed Reynolda Gardens, state parks and many breweries and wineries with outdoor seating.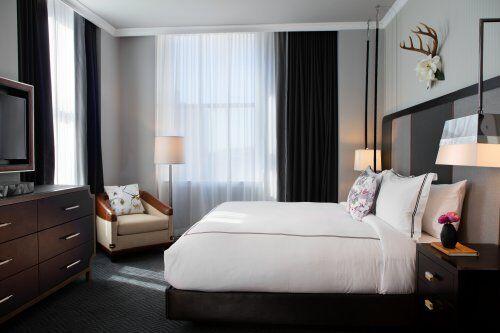 Close to the hotel, the adjacent Katharine Brasserie & Bar offers a spectacular culinary and beverage experience. Now offering dinner service seven days a week, from 5 to 9:30 p.m., the Katharine's expansive outdoor patio is open to welcome al freso dining but also has safe and contactless pick-up and third-party delivery service available for locals looking to dine in at home. For those looking for some a little special, a fun pop-up raw bar is available Sundays through Thursdays from 5 to 6 p.m. And, guests can now start their day with the Katharine, as it's also open for breakfast seven days a week from 7 to 10 a.m.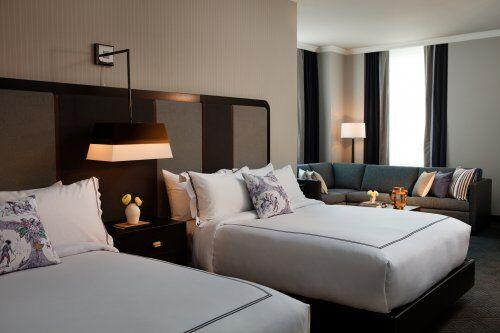 For folks looking to get out of town for a bit, whether just down the street or a road trip away, the Cardinal has launched several new packages that offer opportunities to add a little something extra to their stay. Its "Guess Who's Back? Katharine's Back" package gives a $50 restaurant credit for stays booked by August 15 for stays through August 31. And the "Happy Everything" package provides a bottle of bubbly and late check-out for those looking to celebrate special occasions, both big and small. To see more details on these offers and the others available, click here.
Visit kimptonhotels.com/cleanpromise to view the full details of the new Kimpton Clean program as well as katharinebrasserie.com/clean to read more on the restaurant's preparedness as well as its Count On Me NC certification.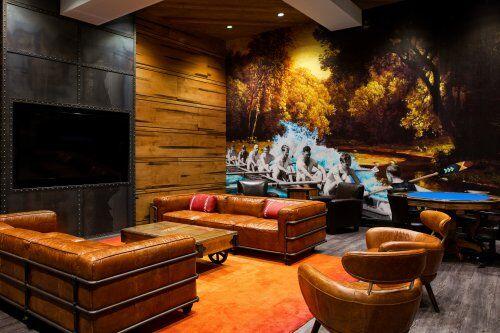 ABOUT: The Kimpton Cardinal Hotel in the majestic R.J. Reynolds building, a beloved Winston-Salem landmark and famed Art Deco prototype of the Empire State building, is Winston-Salem's first upscale boutique hotel. Named for North Carolina's official state bird, The Kimpton Cardinal welcomes guests to revel in Kimpton's version of warm and wily, sophisticated Southern charms. Restored beyond its original splendor, the hotel is an architectural showcase of gold leaf, rich marble and burnished brass, its delightfully outlandish interior creating a magical contrast of the classic and the wild, in a whimsical and imaginative interpretation of the building's decadent legacy and storied past. Soaring along the city's skyline at the heart of a vibrant and historic downtown, The Kimpton Cardinal features 174 guest rooms, including 15 suites, an expansive fitness center and adult recreation room, a distinctive neighborhood restaurant and bar in The Katharine, and more than 6,300-square-feet of space to meet, greet and celebrate the spirit of the South.