Foothills Brewing To 'Un-Retire' Pilot Mountain Pale Ale 
Iconic Beer Brewed Again To Help Restore Iconic Landmark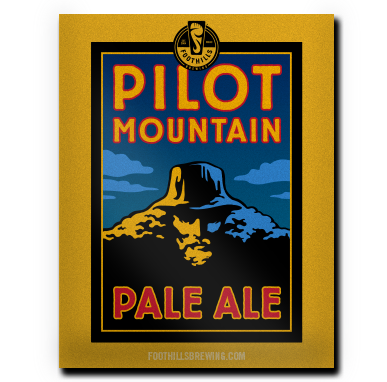 Pilot Mountain is getting some help – from Pilot Mountain Pale Ale. 
Winston Salem's Foothills Brewing is bringing back Pilot Mountain Ale, and will donate a portion of all proceeds to help Pilot Mountain recover from the recent fire that devastated one of North Carolina's most distinctive and popular landmarks. 
The Grindstone Fire began on November 27th and burned for over a week. Dozens of firefighters fought the blaze that ultimately consumed over a thousand acres of Pilot Mountain and the surrounding park area. 
Jamie quickly decided that Foothills needed to do something to help replant and restore the park that sees over a million visitors each year. 
"We retired Pilot Mountain Pale Ale last year to focus on newer brands", he said. "But when the fire happened, I knew we needed to make it again to help restore one of North Carolina's greatest landmarks."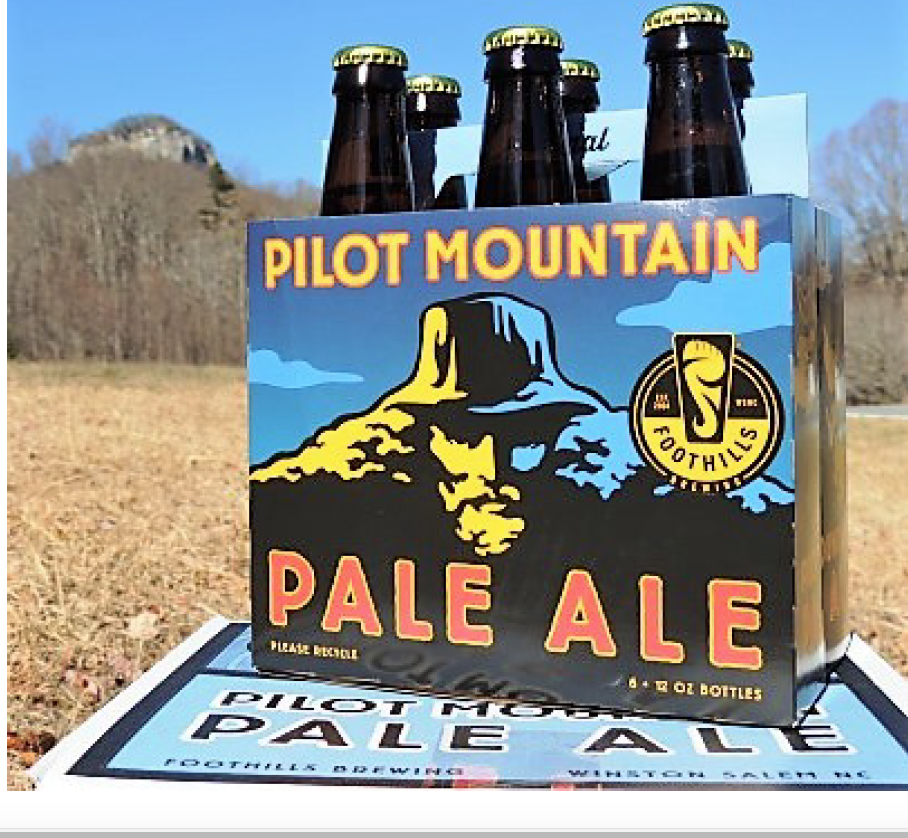 Foothills' efforts have been noticed by those the proceeds will benefit. "The Pilot Mountain community extends beyond our great town near the base of our namesake landmark. This wildfire has shown us that we belong to a community that goes far beyond those boundaries," said Pilot Mountain Mayor Evan Cockerham. "We are grateful for the support we have received across the nation and we welcome Foothills Brewing's contributions to the restoration of our State Park." 
Adds Debbie Vaden, President of Friends of Saurtown Mountains, "We are excited to partner with Foothills Brewing as they bring back their popular Pilot Mountain Pale Ale. The proceeds they donate will be beneficial in helping us restore areas damaged by the Pilot Mountain Grindstone fire. Support like this from our community means so much and will go a long way in helping us return beauty and splendor to Pilot Mountain." 
Pilot Mountain Pale Ale will be released early in 2022 in 12-packs of 12-oz. bottles. Each box will have a QR code on it that will link to a website accepting donations to help with Pilot Mountain restoration. 
ABOUT FOOTHILLS BREWING: Foothills Brewing began in 2005 in Winston-Salem, NC, and has evolved into one of the top craft brewing operations in the southeast United States. Ranked among ratebeer.com's 100 best breweries in the world, Foothills has garnered numerous awards, including nine Great American Beer Festival medals and three World Cup Beer medals.
ABOUT FRIENDS OF SAURTOWN MOUNTAINS: Formed in 2010 to preserve and protect the Sauratown Mountains for future generations, Friends of Saurtown Mountains is a state-sanctioned 501c3 organization supporting Pilot Mountain and Hanging Rock State Parks. They offer a variety of volunteer opportunities with many ongoing projects.