They say a mother's love is the foundation for her children. For Rodney Byerly, his mother's love, life, and legacy go beyond that. 
It's as visible as the color red throughout his business, you can hear it in the music that blares from the speakers, and smell it from the aroma of the percolating coffee. 
But that's what Byerly's Carolina Red Café, located in High Point's old Westchester Mall at 1701 Westchester Dr. Suite 250, is all about.
"I started this business in honor of my mom, Carol. She passed in 2015," he said. "Her favorite color was red and she loved coffee and tea. She always had a coffee in her hand. I can recall being in the car with her as a child and her having an open cup of coffee and it never spilled. I was able to fit her name in the café. I have her birthday in the phone number for the business, a lot of the music that I listen to there is because of her."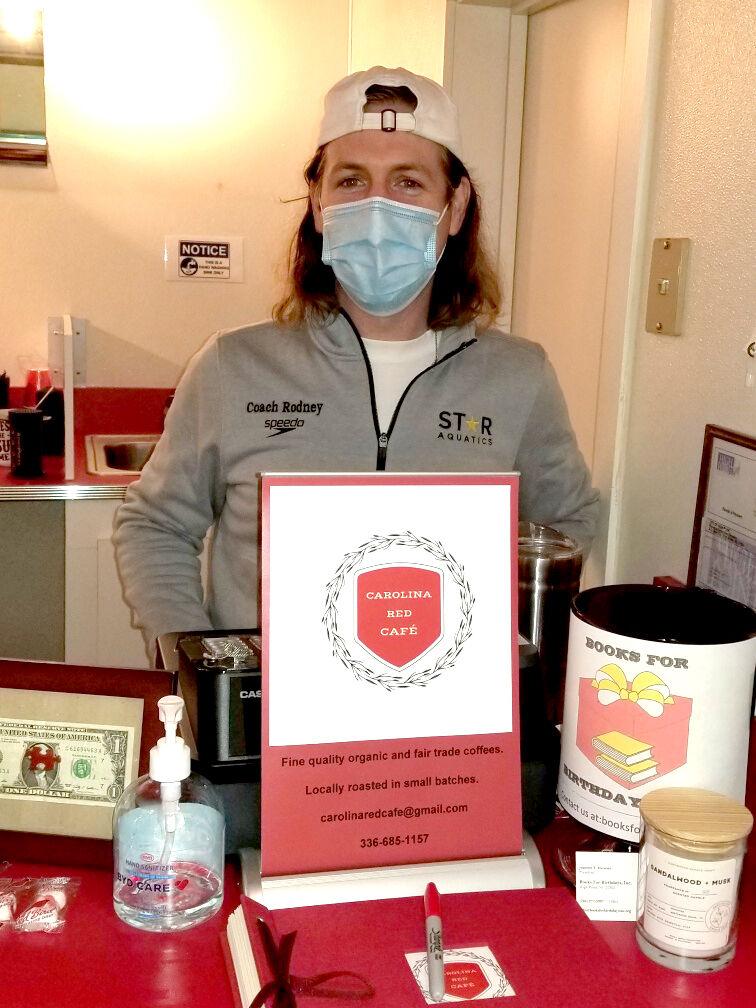 Initially, Byerly intended to open the business four years ago but things didn't work out as intended. Having spent years in a management position in the restaurant industry in several states, he had vowed to never go back into the food industry unless it was for himself. However, even then he never wanted to be the face of the business. He started off slow at first, participating in Holiday Bazaars and giving away some merchandise before jumping all the way into full-time business seven months ago. 
"Things have been placed in a way as they should have been. They may not have always seemed to make sense to me or the timeline didn't work out originally or as I had expected," he said. 
Byerly said he has many memories of being at the location as a child and would find solace walking the center as an adult. Eventually, he began focusing on the empty storefronts on his walks and later ended up calling one of them home. 
He gets a lot of questions about why he's in that particular spot and if he'd like to move to a more visible or highly trafficked area. But Byerly said that his current location is just right for him and bigger than just his business. 
"My vision and version of success doesn't have to equate to that of someone else's and I'm perfectly fine with that," he said. "So I'm just like, if I'm able to do this and it is for myself and a great purpose, then I'm moving forward."
Carolina Red Café offers organic and fair trade coffee that is locally roasted in small batches and offers fresh-baked pastries and bread. There are a wide variety of teas and juices, including loose-leaf tea, which can be customized and handcrafted for individual or bulk orders. Byerly highlights several local woman-owned businesses in the café, showcasing their baked treats, sauces, personalized goods, and unique greeting cards. Altogether there are ten businesses on display at the café including two nonprofits. Byerly typically holds vendor events at least once a quarter to highlight local businesses throughout the Triad. Some businesses currently at the shop are Beloved Bake Shop, Ethel B Designs, Glittery Things Etc., Books for Birthdays, Inc., and Monk's Sexy Sauce.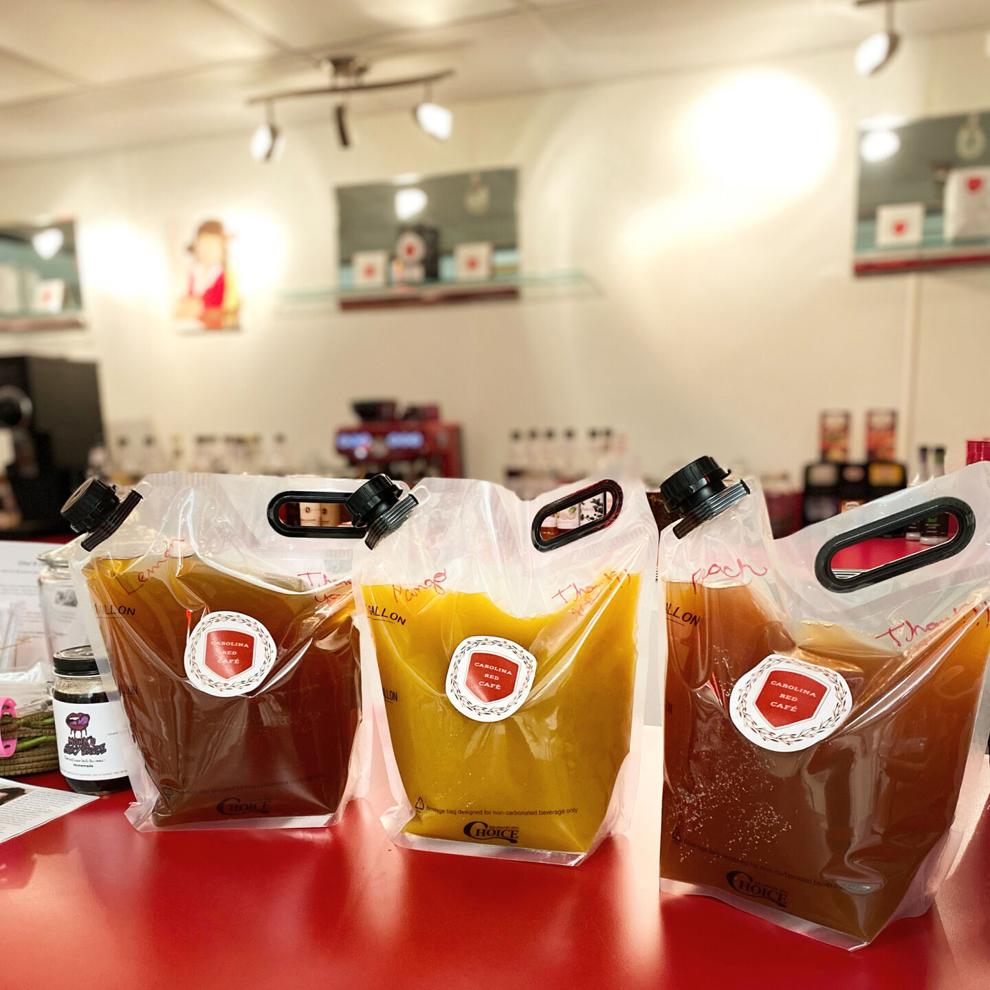 "It's been nice to be able to help other people and other small businesses very much. I've had a lot of support, whether it be from adopted moms or women throughout life, but especially since my mom passed, and I enjoy being able to provide this platform for them to further their own business."  
He doesn't charge any of the women for their sales, outside of taxes and credit card fees, so they receive all of their profits and he keeps up with the inventory they leave in the café. 
"I enjoy seeing other people do well," Byerly said. "There have been other people who have provided platforms for me at some point in my life and I want to pass that on." 
Michelin Monk, owner and maker of Monk's Sexy Sauce LLC, said that Byerly suggested that she bring her sauce to the café and it has been a great thing for her business. 
"Rodney and I came up in school together and he is and has always been a true friend," Monk said. "My sauce is being exposed to many different types of people, a lot of times without me even knowing, and I am truly grateful for this opportunity that Rodney has given me."
Partnering with nonprofits and giving back to the community is also important to the High Point native. While he already spends his time coaching at Westchester Country Day School and High Point Star Aquatics, he looks for other ways to make a difference. 
"It's definitely been a personal change. I think before my mom passed, I was never interested in volunteering or donating things to a broad extent," he said. "I can't just say that this business is an honor or to honor my mother and not do some things that she would do and take actions that she would as well."
He's found a way to do this with the Red Fund, which can be found proudly displayed in the café. 
The Red Fund is a sponsorship for the nonprofit Books for Birthdays, Inc., an organization that provides new, personalized books to children in foster care on their birthdays. Aside from the impact of having something brand new of their own, the hope is that it will foster a life-long interest in reading, according to its website. 
For Byerly, it was representative of his mother who he described as enjoying all special occasions and never meeting a stranger. This is ironic because he met the couple that runs the organization, strangers to him at the time, walking around the old mall. 
"I've never really been a big reader myself but I definitely have had a connection with foster home youth," he said. "I could see how what she was doing and how getting into reading crossed all socioeconomic lines and how it helps educate you and navigate other avenues in life. It was really meaningful to me."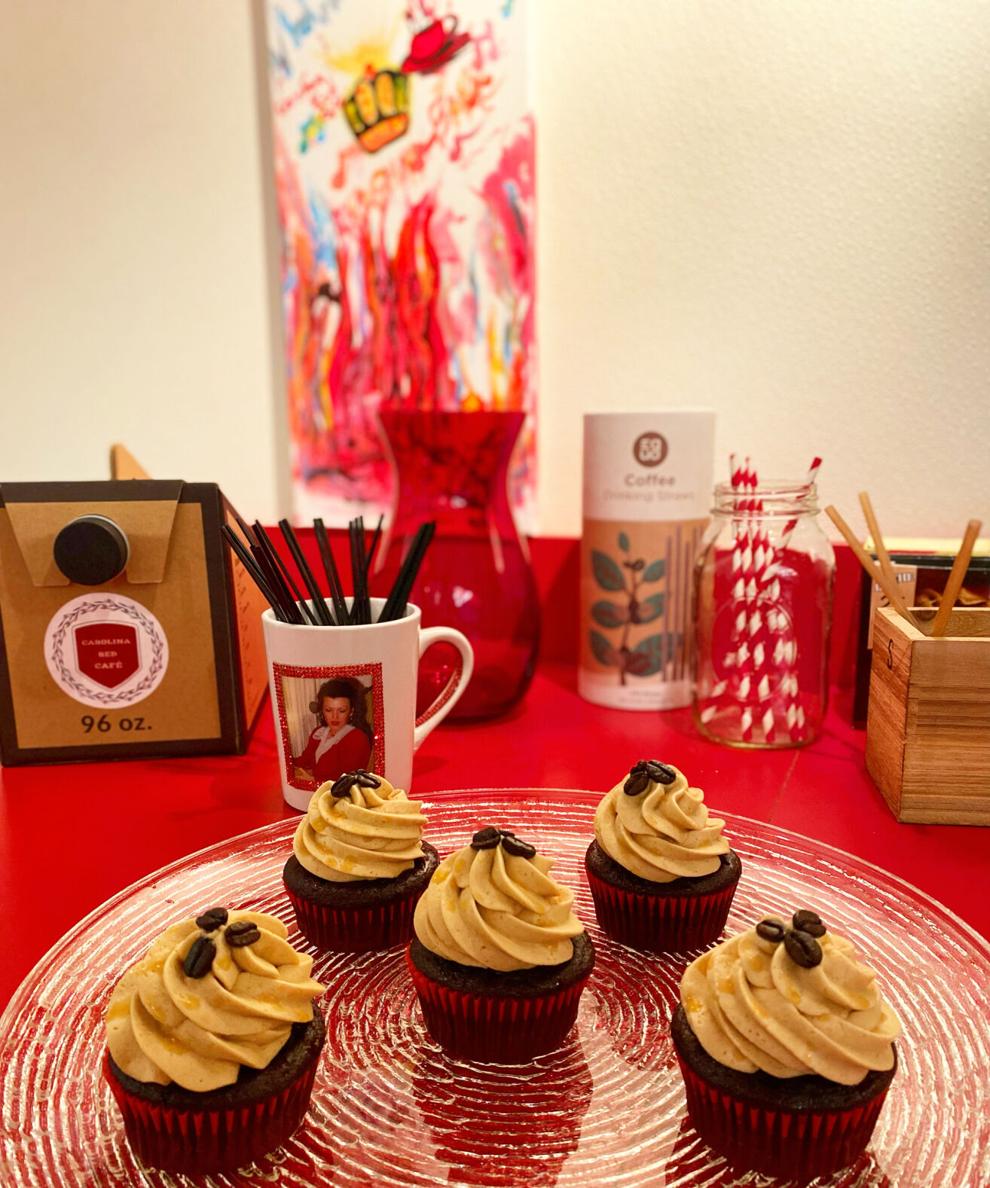 Byerly said that while he did expect the café to be successful, he wasn't prepared for it to flourish as fast as it did and as organically as it did. 
"I really enjoy the connection and just the organic nature of it all. I feel like at this point if you have found me you were supposed to be here. It's a blessing to me to see the good vibes and interactions that complete strangers can end up having and the kindness that you can still see, in individuals, in the community, and the world around you. I see the excitement that other people have for me, and it causes me to stop and take in the moment," he said. "Let's go ahead and take a minute to soak this in, and then after you're done, we're going to go ahead and continue to step forward." 
The High Point Central graduate said no matter his location in the city, he has no plans on competing with anyone else, whether it is another big-name coffee shop or a local java joint. 
"Other people may look at us like that but I do my own thing, and I have my own purpose," he emphasized. "I try to do things that other people aren't doing. Just having a place out here is fine. That side of town has become more meaningful to me, as well, because of where I grew. Not a lot of people and places are willing to open a business over there or give the area recognition. I'm good where I'm at."
When asked what his mother would think of Carolina Red Café, Byerly paused to reflect on the question.  
 "I hear her saying "Go Son Go!" She was a cheerleader. I can see her being there, excited, smiling, laughing, and just being happy for me," he said. "She would likely be coming to visit every day."